Election 2016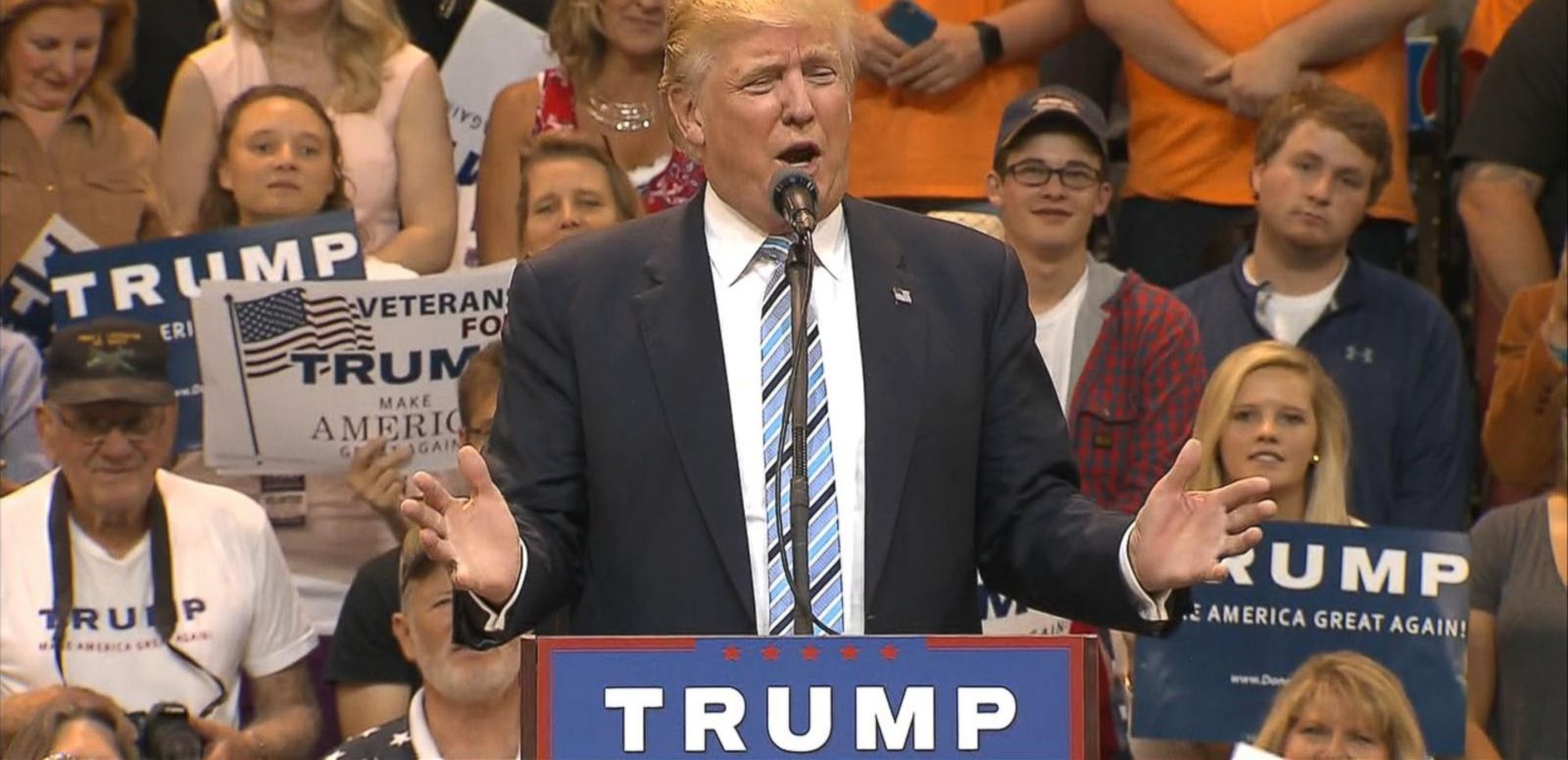 1.
This Week on 'This Week'
Newly appointed RNC Platform Committee Chair Sen. John Barrasso, R-Wyoming, weighs in on how the Republican Party platform could change with Donald Trump at the top of the ticket, on "This Week" Sunday. Then, Vice Chair of the Senate Select Committee on Intelligence Sen. Dianne Feinstein, D-California, discusses Hillary Clinton's e-mail troubles and the intense primary fight unfolding in her home state. And, the Powerhouse Roundtable debates the week in politics with host of "America Strong: The Bill Bennett Podcast" Bill Bennett, Democratic strategist and CNN contributor Maria Cardona, Republican strategist and Hamilton Place Strategies partner Kevin Madden, and USA Today senior political reporter Heidi Przybyla. See the whole political picture, Sunday on "This Week."
2.
While Donald Trump indulges in fries and a big Mac to celebrate beating 16 Republican candidates and effectively winning his party's nomination, another party is huddling to plan a new threat. Over Memorial Day weekend, the Libertarian Party will be holding its convention in Orlando to put forth its presidential and vice presidential candidates. The party has largely been ignored in previous cycles, but party leaders are hoping that this year might be different. Libertarians are trying to appeal to voters disenchanted with the prospect of a Trump or Hillary Clinton presidency. The party is banking on the fact that Trump and Clinton have the highest unfavorability ratings of any candidate -- on either side of the aisle -- in recent history. ABC's RYAN STRUYK and INES DE LA CUETARA have more on what you need to know. http://abcn.ws/1qOchsm
3.
How He Celebrated
Trump celebrated yesterday with a McDonald's burger and fries abroad his private jet. "Celebrating 1237!" the caption read. Last night, Trump also released an Instagram video reminding Republicans, Democrats, and pundits of the many people who said there would be no way he'd be the presumptive GOP nominee.
4.
Republican presumptive nominee Donald Trump is making peace with former rival and presidential candidate Marco Rubio, encouraging him to run for re-election for his Florida Senate seat. Trump expressed his support on Twitter yesterday, saying: "Poll data shows that @marcorubio does by far the best in holding onto his Senate seat in Florida. Important to keep the MAJORITY. Run Marco!" However, the junior senator from Florida has said repeatedly he has no plans on running for re-election. Trump's support came just hours after Rubio announced he would attend the GOP convention in July. The Florida senator, who was once part of the #NeverTrump movement, has still not formally endorsed Trump, but insists he would "honored" to help defeat Clinton. http://abcn.ws/1WQBReb
5.
Donald Trump has reached the number of delegates needed to secure the Republican Party's presidential nomination. Based on ABC News' analysis of pledged delegates won and commitments made by unbound delegates, Trump has enough support to secure the Republican nomination for president. ABC's MEGHAN KENEALLY reports, he now has 1,239 total delegates, according to ABC News' estimates of both pledged and superdelegates. Trump has surpassed the 1,237 delegates needed to secure the nomination. That said, he will not formally become the nominee until delegates cast their votes at the Republican National Convention in Cleveland in July. http://abcn.ws/1XzFh4f
Best of the 2016 Primary Debates
In Depth: The Latest ABC News-Washington Post Polls
The Latest in the Republican Primary
The Latest in the Democratic Primary