Election 2016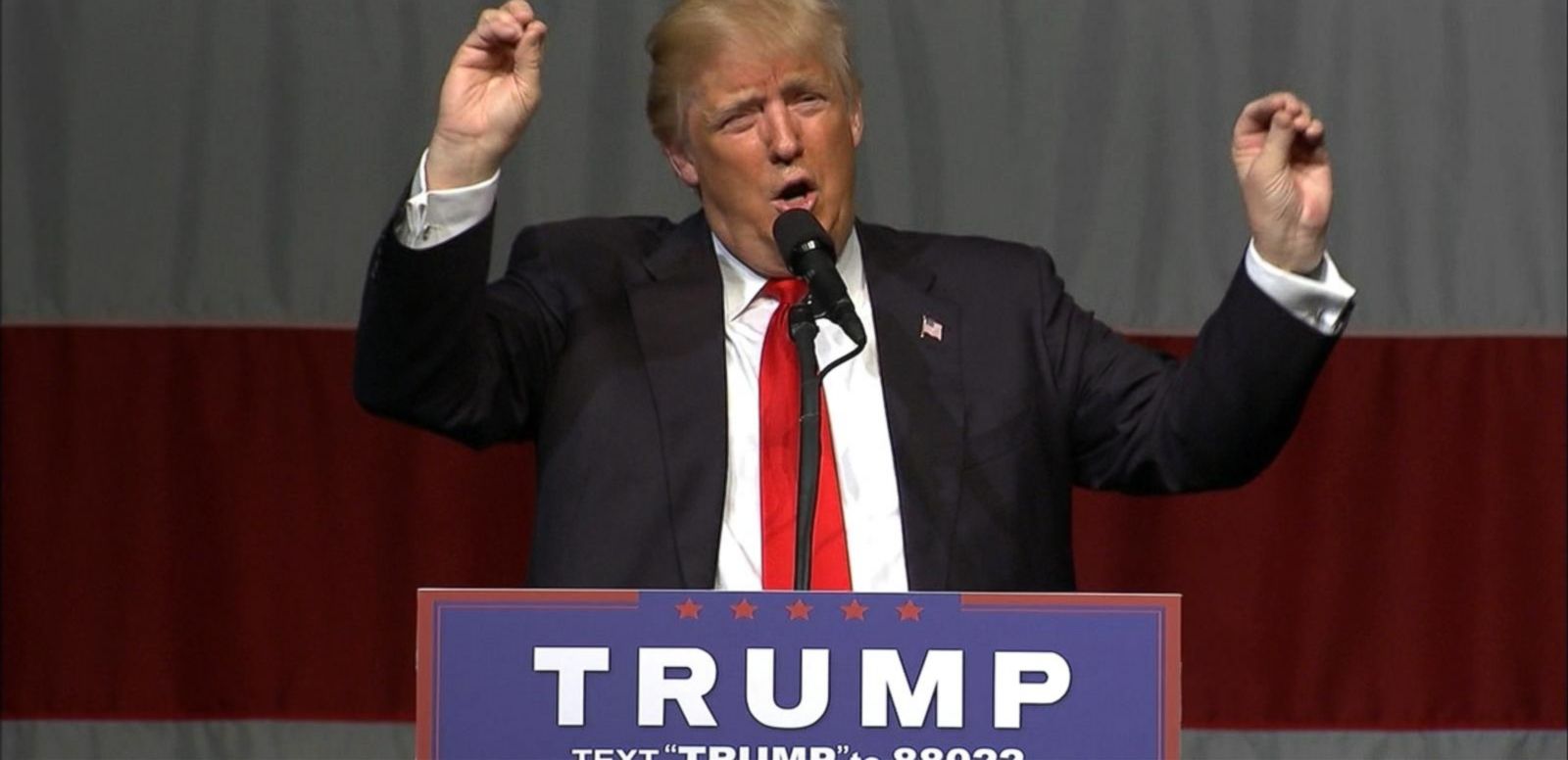 1.
Donald Trump holds a 15 percentage point lead over Texas Sen. Ted Cruz in Indiana ahead of the state's Republican primary this Tuesday, according to a new poll from NBC/WSJ/Marist released Sunday morning. Trump earned 49 percent support in the new poll, while Cruz garnered 34 percent and John Kasich had 13 percent, ABC's RYAN STRUYK notes. The result would help pave the way to the GOP presidential nomination for the real estate mogul, padding his delegate lead and giving him a viable way to become the "presumptive nominee" by clinching 1,237 pledged delegates after California and New Jersey vote on June 7. http://abcn.ws/1TdwajL
2.
Urging voters to pick him over Trump, presidential candidate Ted Cruz framed the battle to win the Indiana primary as a choice between good and evil, according to ABC's JESSICA HOPPER and BRIAN MCBRIDE. "I believe in the people of the Hoosier state. I believe that the men and women gathered here and the goodness of the American people, that we will not give into evil but we will remember who we are and we will stand for our values," Cruz said at a rally in La Porte, Indiana yesterday. http://abcn.ws/26JGhXD
3.
Trump returned to the Hoosier state yesterday, saying "it's over" for his Republican rivals as he began a two-day swing ahead of Indiana's primary Tuesday. With new polls showing Trump with a strong lead over rival Sen. Ted Cruz, Trump said his competitors are "hanging by their fingertips." "By the way, if we win Indiana, it's over. OK? If we win Indiana, it's over. It's over. And we're going to get there -- I shouldn't say this, 'cause it takes away your incentive," Trump told the packed theater, ABC's JOHN SANTUCCI reports. http://abcn.ws/23h9c0K
4.
Analysis -- ABC's Rick Klein
Coming soon, perhaps, in the year that's seen everything: contested conventions that are actually no-contests. Persistent challenges in both the Republican and Democratic races could strain both dictionary definitions and party resources in the run-up to July. On the Republican side, a Ted Cruz loss in Indiana on Tuesday would put Donald Trump on a definite path to capturing a majority of delegates on the first ballot. Cruz, though, seems unlikely to accept that reality. He's already started accusing news organizations (without evidence) of cooking the delegate books to favor Trump, and has made clear that only achieving 1,237 bound delegates will meet his definition of securing a majority. For the Democrats, Bernie Sanders' path to the nomination is even narrower than Cruz's. Yet Sanders declared Sunday that "the convention will be a contested contest" as he will seek to convince superdelegates to join him, all the way until the party gathers in Philadelphia. Cruz and Sanders have earned the right to go on. But the pressure for them to get out and acknowledge the all-but-inevitable will grow if they don't win in Indiana. And at some point soon, party leaders will want to hand over their conventions' keys to the man and woman who will almost certainly top the ticket this summer.
5.
With a pivotal vote in Indiana this week, Ted Cruz is vowing to "go the distance," whatever the outcome of tomorrow's primary. "It is an incredibly important state," Cruz said of Indiana on ABC's "This Week." "We are competing hard. I hope we do well here. I can tell you I'm barnstorming the state, we're in a bus with my family, we're doing everything we can to earn the votes of the men and women in this state. We're going the distance. We're competing the entire distance." According to ABC's JESSICA HOPPER, Cruz, trailing his main rival Donald Trump by 431 delegates, enters this week after two weeks of losses to Trump in six states. When pressed by ABC News' Martha Raddatz about whether Indiana is a must win, Cruz would not say. http://abcn.ws/1QJSQXg
6.
Ted Cruz won 10 of the 13 delegates up for grabs at the Virginia Republican Convention Saturday, with Donald Trump taking the other three after state delegates voted in favor of the slate recommended by the nominations committee. The result had many Trump supporters upset, because Trump won the Virginia primary. "I voted for Cruz in the primary but I am against this slate because this is not what our state voted for," said one delegate who took the mic to voice her concerns, ABC's INES DE LA CUETARA reports. http://abcn.ws/1VFL5JW
7.
Bernie Sanders said Sunday he will consider the Democratic Party's convention "contested," unless his opponent Hillary Clinton gets enough pledged delegates to win nomination without super delegates. The Vermont senator essentially vowed to fight to win over those coveted party elites -- the super delegates -- until they formally vote in July. "She will need super delegates to take her over the top of the convention in Philadelphia. In other words, the convention will be a contested contest," he said during a press conference in Washington, D.C. Sanders' top brass has been arguing this point for weeks, but this was the most direct statement the senator has made about his outlook on the remaining portion of the nominating process, ABC's MARYALICE PARKS reports. http://abcn.ws/1UqIP8h
Running Mates: Meet The Candidates' Other Halves
In Depth: The Latest ABC News-Washington Post Polls
The Latest in the Republican Primary
The Latest in the Democratic Primary