Even when everything is soaking wet from snow, Seavey got a fire started using birch bark and moss. Instead of using matches or a lighter, Seavey rubbed some Chapstick on a cotton ball -- two items he said he keeps on him at all times. Both men carried a simple flint to scrape with a knife to get a spark. Once the cotton ball is lit, it can act like a candle and get a fire started.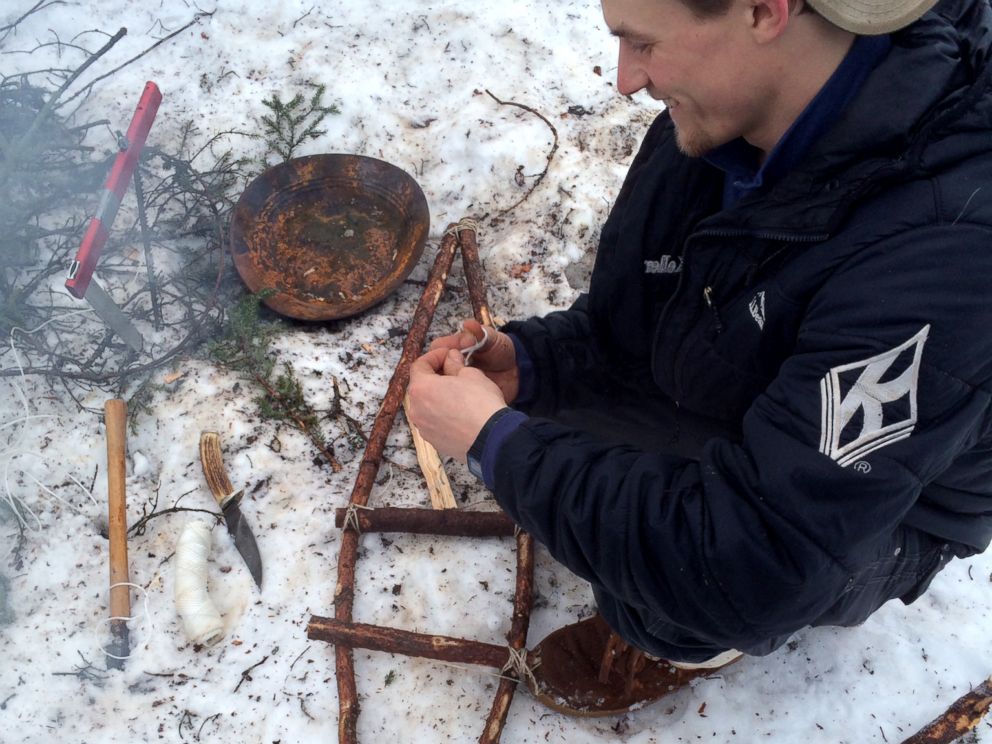 Ahyakak wears what he called a "survival necklace," which had a Leatherman tool, a mini-LED light, the flint and a small bottle of chlorine to filter and purify water.
On "Ultimate Survival Alaska," the contestants are constantly on the move over mountains, across rivers, all on a tiny supply of uncooked rice and beans supplied by the show, plus whatever they can catch in the wild.
But for Ahyakak and Seavey, the series is just a way to show off their way of life.
"A true survivor can go into the woods with a knife and a flint and stay as long as he wants," Seavey said. "That's someone who can mesh with the wild and survive, and that's how Eddie and I have grown up."
Ahyakak grew up in a small Inupiat community on the banks of the Arctic Ocean. "There is a lot of pride for me, and representing my people -- there are 15,000 of us," Ahyakak added. "This is who we have been for thousands of years."