How well do you know the neighbors who you've seen watching your children playing in the park or walking home with friends?
The abduction case of 7-year-old Somer Thompson in Orange Park, Fla., refocused attention on the threat of violent, sexual predators who prey on children.
Somer had been last seen walking home from school last October with her older sister, Abby, and twin brother Samuel. Her body was found two days later in a Georgia landfill.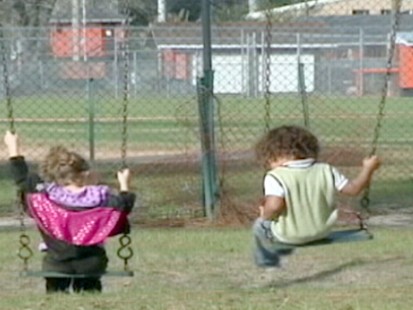 Parents were shocked to learn that 162 registered predators and sex offenders worked and lived within a 5 mile radius of Somer's home -- and those were only the ones police knew about. The seemingly pristine neighborhood was infested with people you would never want near your children.
CLICK HERE to see a map of registered sex offenders in Somer's neighborhood
After a five-month investigation, police arrested Jarred Harrell, a 24-year-old who they believe encountered Somer as she walked by his house on her way home from school on Gano Avenue. Harrell pleaded not guilty to killing Somer.
There are 644,865 offenders listed in sex offender registries nationwide as of July 2008, according to data from the National Center for Missing and Exploited Children. The most common ages of children when sexual abuse occurs are between 8 and 12.
Resource Guide

At Family Watchdog's Web site, parents can find out if sex offenders live near their home or near their kid's school. Plug in a ZIP code to see where registered offenders live, work and the crimes they committed. Click here to search by ZIP code or state.

Child Lures Prevention offers resources for parents to learn how to protect their kids from sex offenders. Child safety experts say there are ways to educate kids to make them more aware of the dangers and keep them safe. Check out their tips for safeguarding your child, as well as the profile of a molester.
Info on Residency Restrictions

In Florida and 22 other states, registered sex offenders and predators can't live or work within 1,000 feet of a school. But children in Florida, who live less than 2 miles from school, aren't eligible to take the school bus.
Sex offender policy varies state by state. Click here for links where you can learn more about law and residency restrictions in your state.

Do residency restrictions really work? Some states, such as Kansas, have a moratorium on residency restrictions being implemented anywhere in the state.
For more information on residency restrictions in your state, check out this document from the Council of State Governments with an easily to follow chart.