Candy Spelling is the matriarch of one of Hollywood's most prolific families and, now, has a few stories of her own to tell. This excerpt from "Stories From Candyland" was provided by the publisher to ABC News.
Watch Elizabeth Vargas' interview with Candy Spelling Friday on "20/20" at 10 p.m. ET
Chapter 16
When I first heard the Fifth Dimension singing Jimmy Webb's "Up, Up, and Away" in 1967, I was in love with a man who refused to fly.
But I knew I could change him.
After all, I loved to travel and to fly, and I planned for us to travel all over the world and share once-in-a-lifetime experiences with each other.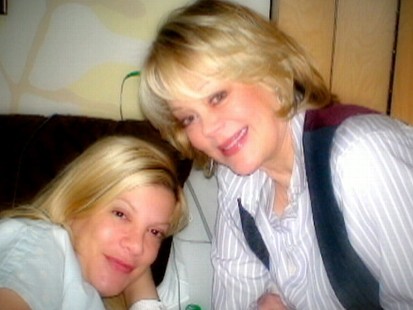 Aaron Spelling traced his fear of flying to his service in the Air Force during World War II. He was yanked from a flight two minutes before it took off because he was sick with the flu. That flight crashed, and everyone on board was killed. Since he was expected to be on the plane, the military notified his family that he had been killed. When he arrived home later that day, his mother saw him and fainted -- and when she regained consciousness, she made him promise never to fly again.
But he was going to marry the girl who grew up watching (and falling in love with) the handsome character who was introduced with the words:
Look! Up in the sky! It's a bird.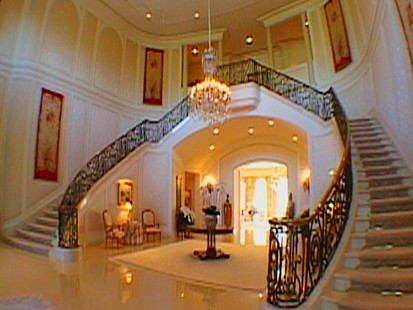 It's a plane. It's Superman!
I was dreaming of my Superman with whom I could soar to new heights of ecstasy.
A few months before Aaron and I got married, the Drifters hit the music charts with more high-flying lyrics in "Up on the Roof."
Everything pointed to upward. Man was about to go to the moon. Aaron and I would ascend to new heights together, too.
But he never did break his promise to his mother. We never flew anywhere together. We had some spectacular vacations, by car, train, and boat. And I'm not complaining.
It's just that something had gone wrong with my scenario.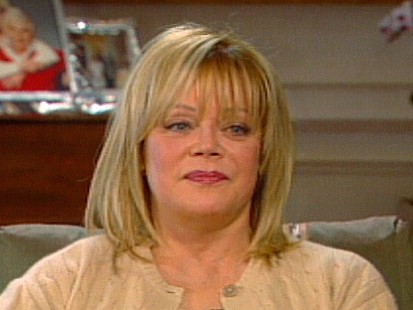 The highest we ever went together was our attic, and that's far from romantic.
My attic was a well-kept family secret and a source of much laughter and eye-rolling between Aaron and me. Now that I have put my home on the market and am getting ready to move, I do have to go up, up, and away, and figure out what to do with everything that's up there.
I hadn't given it a lot of thought until one of the Realtors spotted a stairway going up from the second floor and wanted to know where it led.
"To the attic," I mumbled.
"How big is the attic?" the Realtor asked -- innocently, I'm sure. "Mumble, mumble, oh, about seventeen thousand, um square feet."
"Huh?"
And then we went up to the attic.
He was speechless. I thought it might be a little overwhelming to a first-timer. I go up there so often that it's just routine for me.
Now it has become a math problem, and math's not my favorite subject.
I have an attic that covers just over 17,000 square feet. I'm moving into a new condominium that will be a total of 17,000 square feet. My current living space is 56,500 square feet.
The arithmetic goes something like this: 17,000 – (56,500+17,000) = much less space -- and my having to get rid of an awful lot of possessions.
My attic is a source of amazement to the few people who had previously seen it. Much of what operates the house, from the heating and air-conditioning units to the mechanical lift that raises and lowers the chandelier in the entry hall, is housed in the attic. (I'm told that the lift was over-engineered so that it could raise and lower something as heavy as a Volkswagen, but I can't imagine why I'd want to hand a VW in my entry hall.)
The attic, like the house, is shaped like a W. Originally, the house was going to be called L'Oiseau ("Bird") but my French pronunciation isn't that good, and we liked "The Manor" more. I never considered the name Tara, although I have a staircase that Scarlett O' Hara would have descended beautifully.
My doll-designing rooms are in the attic, and I store many dolls there that are not on display in my downstairs doll museum. I've got the fabrics from which I made their clothes, and the drawings, color swatches, paper samples for boxes, and everything else an efficient doll designer would need. There are probably some non-necessities, too, but once I'd found stands to hold doll wigs and doll-size hair blowers, how could I resist?
We also store lots of extra household supplies. There are lightbulbs -- more than sixty-five varieties. (I don't know how many light fixtures there are in The Manor, and I'm not going to count). I know that sounds like a lot, but we have to keep them somewhere, and I never know when a dome light on the driveway, a reflector in the koi pool, or a custom light over a Renoir might need to be replaced. A quick trip to the attic handles all lighting needs.
I keep batteries adjacent to the lightbulbs. I guess there are hundred of them, too, in all sizes and shapes and volts and expiration years. Name a volt, and we have it. The new owner of my house might laugh when he or she sees the battery and lightbulb collections, but I can guarantee they'll thank me later. That doesn't even include the rows of light panels that control the lighting throughout the house.
Do you know how much space it takes to store yards of extra carpet in a house such as mine? Think about that if you're criticizing the size of my attic. There are carpet pads, too. Any idea of how many air-conditioning filters this house needs? I don't know, either, but there are stacks and stacks of them.
There are fifty-nine boxes of Easter decorations. I have Easter eggs in different sizes and shapes from all the years different charity groups brought kids to The Manor for Easter egg hunts. I also have the bunny costumes (Easter, not Playboy) my kids wore to parties. Box 48 reads, 1 giant Easter bunny. There are three boxes of various foiled eggs and three more labels painted wooden rabbits. Oops, I forgot about the pink grass, yellow grass, and green grass I bought for next year's Easter baskets and those boxes of new baskets. Oh, look, box 59 has 2 rabbits at a tea party.
I love holidays.
My boxes of Thanksgiving decorations include garlands for the various fireplaces in the house and Thanksgiving bears.
Halloween is one of my favorite holidays. My supplies include sound-activated jack-o'-lanterns, witches with caldrons, life-size (but not lifelike) ghosts and skeletons, beautifully carved artificial pumpkins, and even an animated spirit ball with a homely old lady who yells out threats to passersby.
There are 128 ... 143 ... 151 ... 164 ...180 boxes of Christmas decorations.
I love Christmas. For years I've been collecting toy soldiers (130 at last count, including 4 seven-footers), wreaths, dogs in Santa suits, tree ornaments, festive dishes and glasses, Mrs. Claus dresses for dolls, cones, tree stands, lights, sheet music, fake snowflakes, elves, and sleighs. There are bears who sit on my front steps every Christmas, those who sit on the entry stairs, and bears who sit on coffee tables. I have pastry chef bears who adorn the kitchen during the holidays, and one who has a little cast on his front leg. (I imagine he went skiing during the holidays, so I keep him in my office, where I can keep an eye on him. I count on him to keep an eye out to make sure the garland for the left side of the staircase doesn't end up on the ride side. He has a good eye). You name it, and I have it.
Anyone having a birthday party? I have dozens of boxes of streamers, candles, tablecloths, hats, cake platters, cake recipes, and more. I love birthdays.
I also love babies. That's why I still have the beautiful Royal prams Barbara Stanwyck gave Tori and Randy when they were babies. I can't walk by them without smiling.
I've quoted a lot of books in this book. Oh, boy, do I have books and magazine and videotapes and DVDs! There are hundred of boxes of those in the attic. (I don't have to estimate how many there are in the rest of the house, do I?)
I love my books. There's everything from Dick and Jane primers to a college physics textbook that a houseguest left behind, from directories of Hollywood unions to home decorating books, from caring for orchids to child care.
My Photoplay magazines are kept in order, in plastic, proudly on display on special shelves. They are Hollywood history. They deserve a place high above all else, up, up, and away.
The attic houses various sizes of tapes and DVDs of every television show and movie my husband ever made, plus extra scripts, notes, photos, memorabilia (anyone for a 90210 lunchbox or a Vega$ poker chip, a Charmed book bag or a cast portrait of Charlie's Angels?).
In order to explain why I have shelves and cabinets full of carefully organized boxes representing my husband's work, let me recap that he produced more television than anyone in history. In 1983, the Guinness Book of World Records saluted Aaron by naming him the "most prolific" television producer in history because of his astounding 3, 842 hours of television shows. Guinness determined that someone could watch prime time seven nights a week for three and a half years without ever seeing a rerun of an Aaron Spelling show. That was in 1983. Now it's more than 4,500 hours of programs. That's why I have hundred of boxes in the attic, plus rooms full of his awards, honors, favorite photos, original scripts, and shows throughout the house. I love my husband's work.
There's a hair salon in the attic. Why is it in the attic? We forgot to make room for it in the house. I like it. It's near one of the stairways and has a barber pole outside that used to make my husband laugh. The place is decorated like an old-style salon, with pictures of all the hairstyles from the fifties and sixties that, for some reason, we all thought were flattering and fun.
Oh, and there's a gift-wrapping room.
I know, I know. I wrote about how my gift-wrapping room is adjacent to my office on the first floor.
Well there's a second gift-wrapping room in the attic.
And, then, hiding in the attic is the really large gift-wrapping area, for the really large packages.
While my downstairs gift-wrapping room is festive, my attic gift-wrapping room is all business, with big boxes, industrial-strength wrapping paper, heavy-duty tape, wire cutters, postage scales, reams of paper with eight-hundred-foot rolls, a shrinkwrap machine, straw, and anything a UPS store would ever need. I have a little kitchen next to it, since once I start wrapping those big packages, I sometimes won't emerge for hours.
By the way, everything in the attic is neatly labeled, cataloged, and stored.
Hand-painted cachepots for orchids, card tables, fabrics for beach house, party favors, refrigerator shelves, drawer pulls, stuffed animals, mah-jongg supplies, hardware hinges, tori's sweet 16 seat cushions, monogrammed hangers, and roofing materials are some of the categories. Seriously.
It you want a sky blue Easter egg, I can point you right at it. Need a wreath that measures 16.6 inches? Miniature flowers? Custom glass for the lampposts at the bottom of the driveway? Plans for every inch of the house in 1/8-, ¼-, and ½-inche scale? It's all there.
Wait. I haven't accounted for all 17,000 square feet yet.
I also have a luggage section. I love luggage. There's every size, lots of different designers, various colors, and they all have special names. I remember while I was growing up my father had the "two-suiter" and "clothing bag." It's much more fun today. I've got too much luggage, I'll admit it. I always pack too much. And I still have more, in case I ever need eighty or ninety suitcases for a family vacation. As I said earlier, we borrowed suitcases from the set of Hotel earlier in our marriage when we traveled. I guess we went overboard after that series went off the air.
I'm very sentimental about everything in Tori and Randy's life. I guess that explains why I've kept almost everything of theirs.
Do you want to see what Randy wore for Halloween in 1982? Got it.
The beautiful mother-daughter taffeta dresses Tori and I wore? Got them, too.
The custom seat covers I had made for Tori's Sweet Sixteen party so the girls wouldn't have to sit on the hard rental chairs? Yup. Right near the luggage.
I can walk through the attic and remember the happy memories just by looking at the boxes. Yes, they're numbered and labeled, too, with a Polaroid picture of whatever's inside attached to every box. It's easier that way, in case Randy wants to see what he wore on his first day of kindergarten. He looked so cute in his little school uniform, with gray pants, a navy blazer, and a red tie. (Aw, come on, Randy, don't you want to see that outfit? Tori, do you remember all those beautiful frilly dresses by Florence Eisenman? I don't know if I can keep them when I move.)
I have quantities of spare gifts like you wouldn't believe. There are very high expectations for a "Spelling gift," and I always used to take the advice of the Boy Scouts to "be prepared."
I love to give one-of-a-kind gifts. There's a wonderful store in Los Angeles that makes handmade personalized candles designed to be burned once a year for the first twenty-one years of a boy or girl's life. I received them for my children, and love to give them to other people for their blessings. My favorite gifts are those pertaining to something the recipient is interested in. That can be a book about a favorite subject, or a part of an antique collection. I like to surprise people with unexpected and unusual gifts.
If a colleague of Aaron's liked eighteenth-century paintings, he was confident he could call and I had one waiting to be wrapped and messengered. How about an antique clock? Got 'em. A duplicate Lalique piece that I didn't need for my own collection? Sure. Fountain pens when people gave them for graduation presents? What color?
There's also a kitchen equipment section. Aaron and I had various chefs at different stages of our life. When we entertained a lot, we had a chef who liked to cook for big groups. If we decided to eat healthy food only (which we rarely did), we'd hire a macrobiotic cook. There's an expert for everything in L.A., and cooks who specialize.
The result was a lot of turnover in kitchen appliances, tools, pots, pans, bowls, and everything else a chef uses. So, when a new chef would come in with his or her list of necessities for my kitchen, we would move the last group of expensive former necessities to the attic. I always hoped that one chef would like what we'd bought for the last one. Nope. Who knew there were so many different kids of waffle irons and spice racks?
I'm trying to be mature as I tell myself, and anyone who'll listen, that it's time to downsize. I know people make fun me for saying I'm downsizing to 17,000 square feet. That's a very large home, and I'm grateful to be able to have it.
Even if I just give away everything in the attic, I'll still have more than three times as much stuff as my new home will hold.
I don't think self-storage is the answer. Actually, one of those companies might want to talk to the new owner of The Manor about leasing space.
Yes, I'm going to be mature and businesslike and figure out how to downsize. I have to be less like a sentimental wife, mother, and grandmother and more like a corporate efficiency expert. It might work. I have hardhats, clipboards, and tape measures stored in the attic, too, so I won't have to buy anything new to take on that new job.
That's the math.
Excerpted from Stories from Candyland by Candy Spelling. Copyright © 2009 by the author and reprinted by permission of St. Martin's Press, LLC.