Melissa Huntley married Jimmy Motz in December 2000. Two months later, she was dead of a single gunshot wound -- a bullet fired from under her chin that traveled up to her head. A wedding and a funeral, but in between, there were 62 days of love and trouble in the short, strange marriage of the Rock Hill, S.C., couple.
On Valentine's Day 2001, the couple had been fighting. The falling out was so bad, the newlyweds slept in separate beds. Motz says Melissa, 35, woke up the next morning still so upset she was sobbing.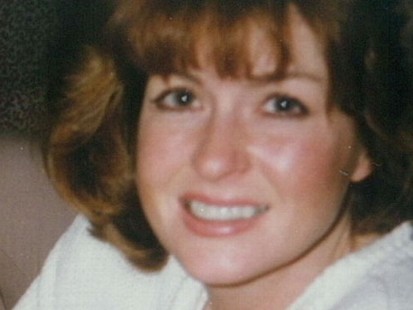 By that night, the air had cleared enough so that they went out together. After drinking and smoking marijuana, Motz said he and his wife drove his Ford Thunderbird a half an hour north to a Charlotte strip club called the Paper Doll Lounge.
But, according to Motz, there were further upsets after he paid a stripper for an up close and personal table dance; Melissa stormed out of the club.
"There was some argument where she got up and went to get a taxi to go home," said Charles Cabaniss, who was in charge of the Rock Hill Police Department's homicide unit at the time. "[Motz] got her in the vehicle, and they left. Mr. Motz indicates there was no arguments, no words; he said there was not even ... conversation all the way home."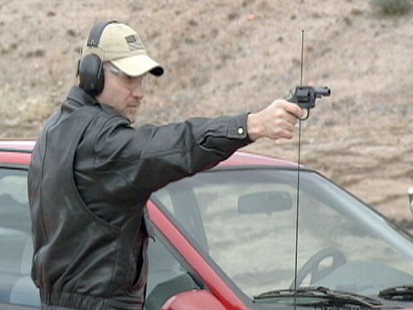 During the drive home, Motz said Melissa, riding in the front passenger seat, took his loaded .32 magnum revolver out of the glove compartment. Motz claims he took it away from her and put it back.
There was no more excitement the rest of the way home, according to Motz, until they pulled into the parking lot of their apartment complex.
Motz said he got out and was walking around the car to help Melissa out when he suddenly heard a gunshot and saw a puff of smoke inside the car. His wife had taken the gun out of the glove compartment again, Motz said, and this time, placed it under her chin, and shot herself.
Motz went back into the car, and said he touched Melissa's face, getting blood on his hands as he tried to "wake her up."
Abandoning any efforts to provide first aid or comfort his dying wife, Motz took the gun from her lap, went out into the parking lot, and fired the remaining rounds into the air, in what he said was an effort to get help.
CLICK HERE to see photos of the crime scene
But Chris Campbell, a neighbor who happened to be outside, said he had already approached Motz, and then ran inside to call 911. Campbell said he saw everything that happened there in the parking lot from the moment Jimmy and Melissa Motz pulled in but said he never saw or heard a gunshot from inside the car.
Wife's Family Doesn't Believe It's Suicide
Melissa's friends and family couldn't believe that their cheerful daughter would take her own life. Her parents, Patsy and Larry Huntley, said their daughter hated guns. They also said she was planning for the future, buying greeting cards for upcoming holidays. They received a Valentine's Day card from their daughter the day after she died.
"I have a box of cards that she had bought ahead and she had bought a Mother's Day card and a Father's Day card and a birthday card for her brother," her mother Patsy Huntley said.
In the Huntleys' eyes, there was one suspect: Jimmy Motz.
Motz said Melissa had been prescribed an antidepressant and claimed she'd attempted suicide a few months before, but he kept it a secret until her death.
"You've got someone who suffers from depression. You've got someone maybe who was tempted to commit suicide before. You've got all those factors," said Motz's lawyer, James Boyd. "Now is it logical that she'd do it, no. Is it consistent with everything that happened, that she would do that? I think yes."
But police also began to doubt Motz's suicide story. According to a forensics exam, police said the angle of Melissa's wound suggested she may have been shot by someone next to her.
"If she had fired the gun, it would have been an unnatural way that she would have had to have held the gun," Cabaniss said, noting that Melissa was right-handed, but gun residue was found on her left hand. "It would have been very easy and more natural to occur from someone from the driver's side of the vehicle."
Given the police's suspicions and mounting evidence, the Huntleys were shocked when the local prosecutor at the time, Tommy Pope, told them he was not going to prosecute Jimmy Motz, believing there was insufficient evidence for a conviction.
"The prosecutor's job is to try to see that justice is done for the victims, as well as the defendants. And in this particular case, it did not warrant going forward," Pope told ABC News' Jim Avila.
Case Summary Unearths Motz's Long Criminal Record
"20/20" filed an open records request and recently gained access to the evidence and police records related to Melissa Huntley Motz's death.
Along with the gun that fired the fatal shot, and the misshapen bullet retrieved from Melissa's head, was a three-page document -- the case summary of the Rock Hill Police Department's investigation into Melissa's death. It showed that detectives discovered Motz had a long criminal record, including some dark and violent events in his past.
Motz's two previous marriages ended in divorce, and the grounds in both cases were physical cruelty. He had also been convicted of criminal domestic violence against one of his ex-wives, Sandy, who gave police a sworn statement detailing how her husband would fly into a fit of rage and threaten her by placing a gun under her chin.
"My first reaction was that he killed her," Sandy Motz said in a police statement on the circumstances of Melissa Motz's death. "I was not surprised, because I [had] been in her position so many times before."
Also, because of his history of criminal domestic violence, Motz wasn't legally allowed to buy or even possess a gun. The revolver had been purchased by his 80-year-old mother five years earlier.
The police investigation summary ended with the following stunning sentence: "Considering the wound, the path the projectile traveled, James Motz's past history, the witness not hearing a gunshot from less than 50 feet away, along with the pinch marks on Melissa's palm of her left hand, indications are that James Motz possibly placed the gun under her chin and pulled the trigger while they were both seated inside the car shortly before arriving at their apartment."
Melissa's parents sued their son-in-law for wrongful death. After a trial in 2007, a jury found Motz had caused Melissa's death, although they didn't have to decide whether she committed suicide or he killed her. The jury awarded the Huntleys $25,000 in damages, but the Huntleys said Motz has yet to pay them a dime.
Nine years later, the new county coroner is actively reinvestigating the case.