A lawyer for Bernard Madoff's CFO told a judge Wednesday that his client deserved to be out on bail because of the help he has provided prosecutors. Defense attorney Mark Mukasey asked that Frank DiPascali be released on a $10 million bond.
DiPascali and Madoff are currently the only individuals behind bars in Madoff's $65 billion Wall Street Ponzi scheme. Madoff, now 71, is doing 150 years in a federal prison in North Carolina, while 52-year-old DiPascali is awaiting sentencing on 10 felonies that could bring him a sentence of up to 125 years.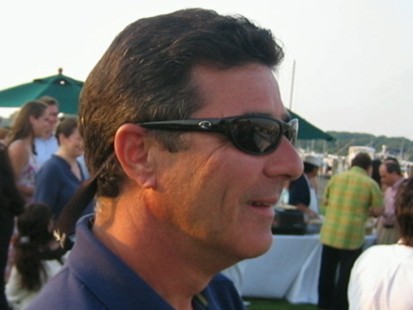 Click here for complete Blotter coverage of Madoff and his Ponzi scheme.
In a filing, Mukasey wrote that DiPascali's assistance has already proved important. "Some of the fruits of his assistance are public," wrote Mukasey. "Information he provided contributed to the arrest of three individuals to date." Mukasey identified Jerome O'Hara and George Perez, who allegedly programmed an old computer to create false financial documents for Madoff, but didn't name the third party. Madoff's long-time auditor David Friehling pleaded guilty to securities fraud in Nov.
DiPascali was denied bail in Aug. after his guilty plea. At that proceeding, he described the transactions in the Madoff scheme as "all fake."
"It was all fictitious," DiPascali said. "It was wrong, and I knew it at the time."
The judge at that hearing surprised DiPascali's legal team and prosecutors by rejecting a request from both parties that DiPascali remain free until sentencing because he agreed to cooperate with investigators and provide details about those in Madoff's inner circle who were involved in the fraud.
Madoff's CFO Frank DiPascali Wants Out On Bail
In Oct., Judge Richard Sullivan again declined bail and asked for more information about DiPascali's aid to prosecutors, citing a flight risk.
"His incentive to flee is considerable," Judge Richard Sullivan said of DiPascali at the hearing, which lasted just over an hour.
Click here to purchase "The Madoff Chronicles" from Amazon.com.
Mukasey asked that DiPascali be confined to his New Jersey home "at all times," and "fitted with an electronic monitoring device." He said that DiPascali's bond could be guaranteed with funds that were not "fruits of the Madoff fraud." The $10 million bond would be backed by $500,000 in savings from his sister and $1 million "from a non-family member's retirement fund."
"The bond will be co-signed by nine financially responsible persons, including Mr. DiPascali's two adult children, his sister, his wife and his mother," wrote Mukasey.