In its latest effort to address a sexual misconduct scandal among its coaching ranks, USA Swimming has approved new policies to protect young swimmers across the country.
All accusations of "sexual misconduct involving a minor" will now be reported to local law enforcement if USA Swimming is told of an incident occurring, the USA Swimming board of directors voted.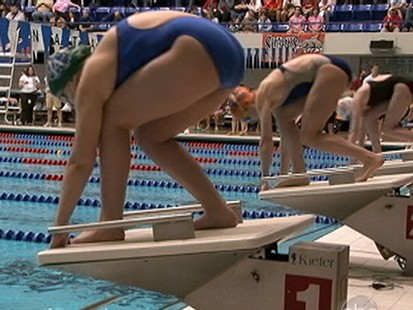 The organization had promised to reform its child protection measures after a "20/20" investigation in April revealed that 36 coaches had been banned for life because of alleged
sexual misconduct
.
CLICK HERE TO FOLLOW THE FULL INVESTIGATION.
Additional measures, which include a new athlete protection policy, additional screening of coaches and background checks for all club employees, board members and volunteers, were approved by the board during a meeting with the Child Welfare League of America. They will be voted on by the USA Swimming House of Delegates during its national convention in September before being implemented, as required by USA Swimming rules.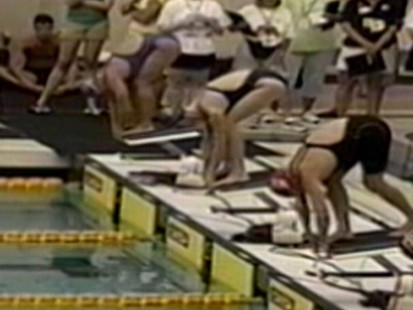 The board also voted to take cases of coaches on a "flagged" list for alleged misconduct against swimmers before the National Board of Review. Previously, these coaches hadn't been disciplined because they weren't current members of USA Swimming. The purpose of the list, the organization said, was to flag non-USA Swimming coaches whose behavior towards swimmers was under suspicion in case they attempted to get USA Swimming accreditation.
If an individual on the flagged list chooses not to attend a hearing with the NBOR or loses their case, their name will be added to USA Swimming's 'Suspended for Life' list, which was released in May.
CLICK HERE to follow the ABC News Investigative Team's coverage on Twitter.
"This gives us a tool for identifying these individuals, should they attempt to become members of our organization in the future," USA Swimming said in a statement. "Should they try, their computerized member record would immediately indicate that they would be ineligible for membership until they had a full hearing to find out if they had engaged in misconduct that would make them ineligible for membership."
USA Swimming, the governing body of swimming in the U.S., said it would publish the 'Suspended for Life' list after the "20/20" investigation revealed the number of coaches who had been banned due to sexual misconduct. The organization had previously declined to release the names.
CLICK HERE TO READ THE COMPLETE LIST
WATCH PART 1 of the 20/20 investigation.
WATCH PART 2 of the 20/20 investigation.
Arbitrator Orders Whistleblower Reinstated to Judges List
In another development, former USA Swimming vice president Mike Saltzstein was reinstated to the list of potential judges for international swim meets after an arbitrator with the American Arbitration Association ruled that USA Swimming was "arbitrary" and "capricious" in dropping him.
CLICK HERE TO FOLLOW THE FULL INVESTIGATION.
Saltzstein, who served as a official at the 2008 Beijing Olympics, had sent an e-mail to USA Swimming proposing six steps to curb what he saw as a culture of sexual misconduct by USA Swimming coaches. He wrote an open editorial in April following the "20/20" investigation that was picked up by newspapers nationwide. In it, he criticized USA Swimming for being more concerned with public relations than the safety of young swimmers.
"What concerns me is we seem to have forgotten our youth members," Saltzstein wrote. "Instead of really focusing on child protection or even following through on the basics, we seem to be worried about the image and how the sport works."
Saltzstein alleged that USA Swimming did not renominate him after he spoke out and filed a complaint with the U.S. Olympic Committee.
USA Swimming denied that Saltzstein had been dropped as retaliation, saying in a statement, "The arbitrator's decision in this case was not in any way based on Mr. Saltzstein's original complaint that USA Swimming retaliated against him because of his position on USA Swimming's response to allegations of sexual misconduct by swimming coaches. In fact, during the hearing, [Saltzstein] withdrew his retaliation claim after his counsel admitted that they had put on no evidence of retaliation."
CONTACT THE ABC NEWS INVESTIGATIVE TEAM IF YOU HAVE A STORY TO ADD TO THIS INVESTIGATION.