A 2008 ruling by a federal appeals court panel that included judge Sonia Sotomayor has led to a life sentence for a former Osama bin Laden deputy who severely injured a New York prison guard in a foiled escape attempt.
"Feels good," former prison guard Louis Pepe said after the sentencing of Mamdouh Salim, the inmate who overpowered him inside a Manhattan jail in 2000 and sprayed chili sauce stolen from the cafeteria in his eyes and then stabbed the sharpened shaft of a comb deep into his skull. Pepe survived the attack but was badly brain damaged.
Sotomayor was part of a three member Federal Appeals court panel in 2008 that ruled Salim should be resentenced because, they wrote, the attack should be considered a terrorist act and therefore be eligible for a harsher sentence.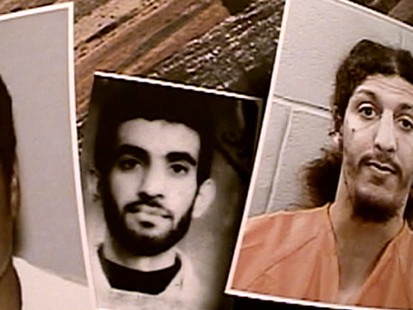 The panel found that the district court "erred in failing to apply the "Terrorism" enhancement…on the basis that the offense conduct did not transcend national boundaries."
Salim, who was imprisoned for his suspected role in the bombing of the U.S. Embassy in Kenya in 1998 that killed 231 people, including 12 Americans, was originally sentenced by Federal Judge Deborah Batts to only 32 years for the attack on Pepe, who lost his left eye and was left speech impaired.
Prosecutors had pressed for a tougher sentence.
"Salim is violent and manipulative" said Assistant U.S. Attorney Jonathan Kolodner. "Salim destroyed a man's life and caused immeasurable harm to his family."
Pepe's sister Eileen Trotta, who has been caring for her injured brother since the attack, said of the sentence, "It's been a long time coming, I can breathe now."
Salim appeared in court via video-conference from a federal prison in Colorado. He was handcuffed as he sat at a table with a phone to his ear listening to the court proceeding through an interpreter in the courtroom.
Pepe, sitting in a wheelchair, addressed the court before the judge handed down her sentence, saying directly to his attacked, "I look pretty bad, Salim. I can't talk anymore or walk. That's what you did." Pepe went on to tell Salim "You're going to hell."
Salim responded to the court saying in English, "I am not a criminal. I am not a terrorist." He continued with "If he wants to take my eye, he can take my eye. If he wants to take my hand he can take my hand. He can take whatever he wants from me. In all of my life I have not assaulted anybody."
When asked about the court's sentencing of his client who previously pled guilty to charges of stabbing the guard, Salim's attorney Richard Lind said, "It was not unanticipated but I'm disappointed." He said he will appeal the sentence.