President Obama's top anti-terrorism advisor went on ABC News Sunday to warn that authorities are hunting for other packages like the ones containing powerful explosives that were found Friday on UPS and FedEx cargo jets bound for the United States.
"We can't presume that there are none others that are out there," John O. Brennan told ABC News This Week host Christiane Amanpour. "What we're trying to do right now is to work very closely with our partners overseas to identify all packages that left Yemen recently and to see whether or not there are any other suspicious packages out there."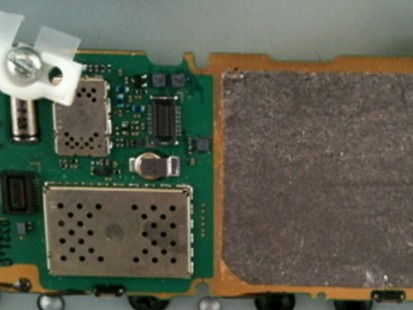 Brennan said the U.S. was "very fortunate" to have received help from Saudi Arabia, and that the assistance "saved lives here."
"Once they received the information, they contacted us immediately, and it was a race against the clock to find those packages, to neutralize them," he said. "And so we owe a debt of gratitude to the Saudis. I think their actions really saved lives here."
The administration's decision to publicly identify the Saudis as the source of that critical tip has brought some criticism, though, from Republicans on Capitol Hill. The ranking Republican on the Senate Intelligence Committee told ABC News Sunday that the White House was "stupid" to identify Saudi Arabia as the source of the tip that helped foil the Yemen-based terror plot to sent bombs to the United States by UPS and FedEx.
"Why do you finger the Saudis?" Sen. Kit Bond of Missouri said Sunday. "When you identify your sources, you may make it easier for Al Qaeda to retaliate. And you may embarrass the Saudis."
CLICK HERE to follow the ABC News Investigative Team's coverage on Twitter.
Bond said he and others in Congress have more questions about the way American intelligence responded to the potentially deadly terror plot that was foiled Friday. Chief among them is to determine when, exactly, the intelligence community received the detailed tip that enabled them to identify and remove the packages from two cargo jets.
It is a concern, Bond said, that the bombs appear to have traveled aboard at least one passenger flight, and that both packages were able to be loaded on cargo planes without detection.
"There are a whole lot of things that the intelligence community needs to be tying up," Bond said. "When did we know these packages were out there? Why did it take so long for them to intercept it? Were they really directed at a synagogue in Chicago? Or were they going to be detonated in the air?"
Bond singled out Brennan for identifying the Saudis as the source of the information that unraveled the plot. He said it reminded him of Brennan's earlier announcement, after the failed Christmas bomb plot, that American intelligence officials were speaking with members of the suspected bomber's family from Nigeria. "How about drawing a great big bullseye on their back. This is the same thing. Stupid."
Bond said the only possible reason he could imagine for the Saudis wanting to be fingered as the source of the intelligence would be if they wanted to build good will on Capitol Hill. Congress is just now digesting the news announced last month that the administration plans to sell Saudi Arabia up to $60 billion in aircraft, helicopters and other arms.
"If any of my colleagues have doubt that they can be friendly, I suppose this would send a strong signal that they can be friendly," Bond said.
A White House official told ABC News Sunday the decision to acknowledge publicly that Saudi Arabia provided information that was instrumental in disrupting the planned attack "was closely coordinated with Saudi officials."
"Saudi Arabia has been an outstanding counterterrorism partner, and Saudi officials believe it is important to highlight their determination to fight al-Qaeda as well as the strength of the U.S.-Saudi counterterrorism partnership," an administration official said.
Brennan made the rounds Sunday morning, providing new information about how the plot was unfolding. He told CNN the bombs "could have brought those planes down."
"They were self-contained. They were able to be detonated at a time of the terrorists' choosing," Brennan said. "They were destined for a particular location in the United States and Chicago, but it appears as though they had the capability to be detonated on board that aircraft, and they could have brought those planes down."
Brennan said U.S. officials are working closely with British and Emirati authorities on the construction of the explosives. He told ABC News there are strong suspicions that the bomb maker who constructed the latest devices also made the underpants bomb that failed to explode last year.
He told CNN the devices "seem to be very sophisticated both in terms of the type of construction as well as the concealment techniques that were used. So we're still learning a lot about this plot and we're trying to make sure that we do everything possible to protect air travel as well as the American public and others."