Less than two days after an ABC News "20/20" investigation found USA Swimming coaches had molested, fondled and abused dozens of young swimmers, USA Swimming apologized in a letter sent to its 12,000 coaches across the country.
USA Swimming Executive Director Chuck Wielgus said he is "extremely sorry if our organization has not done enough to provide the highest level of child protection safeguards and guidelines."
Click here to read the full letter to swim coaches.
The organization, which is the governing body for competitive swimming in the U.S. from local swim clubs up to the Olympic team, said it is working to establish an anonymous reporting hotline "so that victims who may be frightened can report any sexual abuse and have this information relayed to police."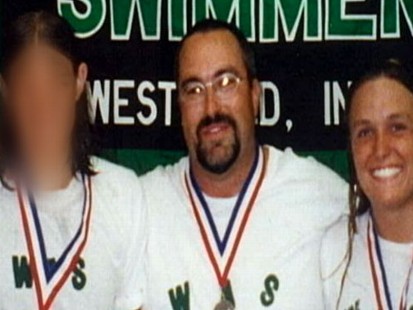 Also being considered is the implementation of a 'Black List,' in which USA Swimming would publish the "names of individuals who have been banned for life from USA Swimming for sexual misconduct, in order to provide a resource for other youth-focused organizations."
USA Swimming posted nearly the exact same letter on its website, without the line, "I also am extremely sorry if our organization has not done enough to provide the highest level of child protection safeguards and guidelines."
The letter to coaches titled "Child Protection Safeguards" urged local affiliate swim clubs to raise awareness about the issue by "openly talking about the topic of sexual misconduct" and to stress the importance of reporting allegations to both swimming headquarters and police.
Also mentioned is conducting thorough "personal and professional background and previous experiences of coaches before they are hired."
"Do not simply rely on USA Swimming's criminal background screening; checking driving records and other police records are also important," the letter reads. "Clubs should not only check references from prior employers, but should seek input from other parents whose children previously swam for the coach."
Background Checks
USA Swimming's background check system was dealt a blow after it was revealed that a 14-year-old San Jose, CA, girl told her youth pastor that swim coach Andy King was molesting her.
Authorities discovered that King, now 62, had a pattern of sexual abuse that stretched over three decades up and down the West Coast and involved more than a dozen teen female victims.
"He was a monster," said Santa Clara County prosecutor Ray Mendoza. "He had almost every conceivable sex act."
"20/20" obtained a letter showing that in Dec. 2008, King's background screening came back successful, despite previous police investigations into his behavior towards young female swimmers and parental concerns, and despite the fact he had repeatedly changed jobs and towns after parents raised questions about his behavior.
WATCH PART 1 of the 20/20 investigation.
WATCH PART 2 of the 20/20 investigation.
"Congratulations! Your background screening has been thoroughly reviewed and meets the qualification standards set by USA Swimming," the letter read.
Wielgus' letter to coaches, following the ABC News "20/20" report, said, "In recent days our sport has been portrayed in a very bad light in the media. Sadly, I have also been portrayed as an insensitive, uncaring administrator and spokesperson for USA Swimming."
In his letter, which Wielgus sent to ABC News, he also said, "There are pieces of the recent 20/20 interview that I'd like to have back, there were important things left out, and there were pieces of the report that were untrue." Wielgus did not return requests from ABC News for comment.
Wielgus went on to say, "As a father myself, it breaks my heart to know that there are children out there who have been taken advantage of by their coaches or others in positions of trust. It reminded me to sit down with my daughters and have a very frank but very important discussion about boundaries and appropriate behavior."
CONTACT THE ABC NEWS INVESTIGATIVE TEAM IF YOU HAVE A STORY TO ADD TO THIS INVESTIGATION.