Second-hand shops once considered the bottom-of-the-barrel for shoppers are getting a boost as consumers living the great recession discover better inventory and bargains.
"A lot of what I wear never costs more than $2," says shopper Patrice Williams. Williams is a part of a growing trend that has shoppers forfeiting inexpensive threads from discount chains for used garments at second-hand stores.
Wal-Mart, the world's largest retailer, saw comparable store sales decline by 1.5 percent year-to-date, according to investment research firm Morningstar. Meanwhile, its competitor Target had a soft third quarter with comparable store sales up only slightly by 1.6 percent, according to Morningstar.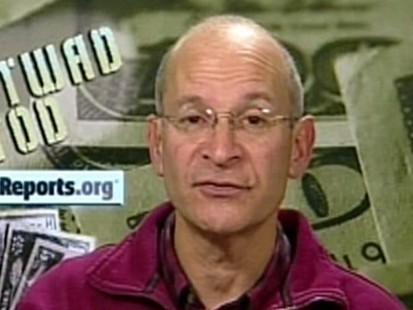 On the other hand, the thrift shops are enjoying an expansion of sales and customers.
"Our transaction growth has grown by over 30 percent over the last two years but the bulk has been over the last year," says George Erickson, the Salvation Army's Northern California Director of Retail, based in San Francisco. "All of these extra transactions had to come from some place -- it's my conclusion that all these customers have stepped down from the Kohl's, Marshalls, TJ Maxx, Macy's and Nordstrom."
Since the start of the recession that has led to more than 8 million lost jobs, The Salvation Army has seen sales grow from $499 million in 2007 to $542 million in 2009.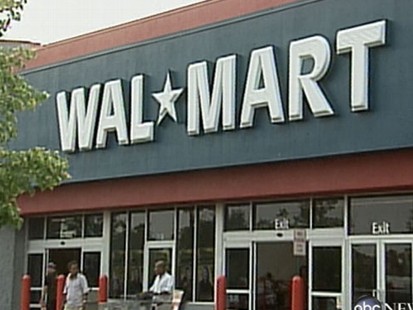 The creator of "
Living Flying on Dime,
" Williams turned to "thrifting," or second-hand shopping, after she was unable to afford an outfit for an induction ceremony at her university. "I considered not going because I had nothing to wear," says Williams. While trekking through the city, Williams stumbled upon a thrift store, and shelled out $15 for a bag of clothing.
But, as thrift shops take one measured step up the social ladder, large retailers should not begin to agonize.
"I don't see how Wal-Mart can react or compete or even attempt to compete with the Goodwill's of the world that are selling used merchandise," says Matt Arnold, a consumer analyst at Edward Jones based in St. Louis. "The current softness is just a trend of their core demographic, which are lower-income consumers that take a longer time to pay down debt because they don't have the income. It's going to take time for core consumers to come back."
The big-box retailers will be in good shape as the country emerges from the worst downturn since World War II. "Wal-Mart has a battled tested strategy that has worked," he added.
Thrift stores are attempting to shed the stigma of buying used goods and adopting better customer service strategies. "I learned that the public has a certain perception of what a thrift store is and what the customers look like," says Erickson. "Through merchandising and how our stores look, I try to get as close to how a regular department store looks so people stepping down could check out thrift stores and have a positive customer experience."
"A lot of people that were once donors, we're now seeing as clients," says Lieutenant Chris Powell at the Salvation Army in LaGrange, Georgia. The small community has been hit hard by the economy and unemployment has hovered above 13 percent at times.
The organization that reinvests in the communities it serves has seen donations taper off as people attempt to make their goods last longer and old monetary donors become customers.
At The Goodwill Industries of the Southern Piedmont, sales transactions have received a boost. The non-profit organization that had more than 1.7 million sales transactions in 2007 saw the number leap above 2 million in 2009. Revenue during the same period was up nearly 20 percent.
The Goodwill uses 90 cents of every dollar spent in stores to fund employment and job training programs in local communities. At a time when unemployment is skating close to 10 percent, the non-profit organization has nearly tripled its job search program, which helped 18,000 people on the road to employment.
"I've noticed a lot more people when I go to the Goodwill," says former teacher Annie Dameron who lives in the Charlotte, North Carolina, area. While Annie can't imagine life without Wal-Mart, the mom of three also finds herself digging for children's clothes at the Goodwill. But, she says there's been a price hike at her local thrift stores with skirts that once cost $2.95 rising to $3.95.
"I used to shop at Wal-Mart but my values have changed, not just saving money, but also my views on the world," Andrea, a mom of four in Austin, Texas said. "I would now prefer to buy local or organic when buying new."
While Andrea has begun to cut down on all purchases, the customer service representative prefers thrifts stores to discount retailers, and her children enjoy shopping for used clothing, too.
"They love that the clothing budget stretches that much further," says Andrea. "My daughters -- aged 16 and 17 years ago -- like buying new wardrobes every 2-3 months and the Goodwill allow them to do this on the budget I provide."
The new shopping habit is becoming a form of gift giving for some. "I usually shop at Thrift stores a lot for clothes," says stay-at-home mom Natalie Bechard,who lives near Springfield, Missouri. "This year it's just tighter than usual and I'm being a little more creative, doing more hand-made gifts and doing more shopping at thrift stores."
The mother of a two and half year old and 18 month old has a budget of $25 for each member of her family of four.
To shop at second-hand stores, "I have to be flexible and open-minded because I don't know what I'm going to find," says Bechard. One treasure she found? " I found a really cute little teddy bear hand puppet," says Bechard. "On Amazon.com they were $18 and this was 25 cents. The mom says while the selection at Amazon was larger, and she may not have picked the monkey, the price tag from the thrift store was a steal.
But there's no stigma when buying gifts for her young toddlers. "My kids are so little it doesn't matter to them if things are new. As long as they haven't seen it before it's new."