As America sinks deeper into recession, more and more investors apparently are learning that their savings are gone, not because of a down market, but because they were victims of a scam.
Government investigators said they have seen millions of dollars disappear recently as Ponzi scams and other schemes come to light.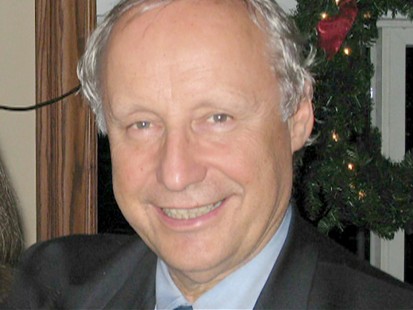 These aren't of the scale of the
$50 billion that Bernard Madoff
is alleged to have lost, but hundreds of millions of dollars have vanished. Officials point to the cases of
Arthur G. Nadel in Florida
, Joseph S. Forte in Philadelphia and James Ossie in Atlanta as among the most notable allegations.
Call them mini-Madoffs.
"With the economic downturn that we are experiencing, Ponzi schemes are just crashing," said Stephen Obie, acting director of enforcement at the Commodity Futures Trading Commission.
Officials say it doesn't necessarily mean more scams are occurring, it just means that more are being exposed as scams.
The commission said the number of tips to the agency has doubled since July. In the last 12 months, it has filed 15 cases and Obie expects that to rise by 25 percent in the coming months.
"These schemes rely on new people to be found and people aren't investing. People are hurting. And because people are hurting, they are seeking redemptions from what they think are these legitimate schemes," Obie said. "Between not having new investors and having old investors redeem, the Ponzi schemes are just collapsing."
The most recent case to come to light involves Nadel, a Florida hedge fund manager who has been missing for more than a week and was charged Wednesday with misleading investors.
After the 76-year-old Sarasota-based manager's disappearance, hundreds of investors learned that $300 million of their money was gone, too.
Nadel left a suicide note at his home in which he described "extreme guilt" over losing other people's money. However, his car was found at a Sarasota airport and officials believe he planned his disappearance.
The Securities and Exchange Commission said Nadel recently transferred at least $1.25 million to secret bank accounts that he controlled.
It is quite a downfall for a man named "America's Top Ranked Money Manager" in 2003 by The Wall Street Digest, an investment newsletter.
"The community is very shocked, obviously," said Gordon Garrett, a friend of Nadel's and president of the Jazz Club of Sarasota. "Art and his wife Peg have been very prominent members of our community, very involved with the arts."
Losing Money and Misleading Investors
Garrett didn't have any money invested with Nadel's company, Scoop Management, but his group does not need to cancel eight concerts that Nadel had promised to sponsor.
Things are a little bit more grim at the local YMCA.
Neil Moody, who was a general partner in some of Scoop Management's funds, donated $1.12 million to the YMCA Foundation of Sarasota. That money makes up about 13 percent of the group's $8.6 million endowment.
Moody's first gift came in 2005 and he insisted that it be invested with one of Nadel's funds, Valhalla Management.
"The fund did not meet our investment guidelines, so he made a personal guarantee that it have a return of 10 percent, per annum," foundation president Karin Gustafson said. "He believed that that fund could outperform any other funds that were being managed for us."
Tony Souza, executive director of Habitat for Humanity, Sarasota, said the Nadels were strong supporters of charities in the area. Peg Nadel has been chair of Habitat's capital campaign for the last year and a half.
"They have provided a lot of money to many of the bigger nonprofit corporations in Sarasota," Souza said. "Of course, this is a total shock to all of us. A total shock. Everyone considered them to be great philanthropists in the community. They've been around for a while.
"There are many, many black tie events and fundraisers here in Sarasota, and you would always see them very prominently there," Souza added. "They were involved right across the board."
The couple had their own nonprofit foundation, the Guy-Nadel Foundation, which gave thousands of dollars to various charities, according to its tax records.
In 2006, the most recent tax filing, the couple gave $112,000 to the Sarasota Opera, $4,000 for animal shelters, $150,000 to youth social agencies, $135,000 to a theater company and $144,800 to various churches for everything from a youth bus to general charity.
Ponzi Schemes: Large to Small Scale
Brad Garrett, a former FBI agent and ABC News consultant, said the discussions about Madoff could have helped bring other scams to light.
"It doesn't mean there are more of them. It just means that people are talking about them more. People are coming forward. People are complaining that they lost money," Garrett said. "One of the problems is people are embarrassed sometimes that they got caught up in these things and they end up not reporting them, particularly if it's not a huge amount of money."
Garrett said such scams will exist regardless of the economy.
"Ponzi schemes attract people because they give them an outrageous percentage" return on investments, he said. "There will always be a percentage of us that will do that because there's that too-good-to-be-true thing. And we're hoping that it's too good to be true."
In the past two weeks, two other Ponzi schemes have been prosecuted by federal authorities.
Forte is alleged to have scammed $50 million out of investors in the Philadelphia area.
"Forte engaged in lies, deception and rapacious behavior at the expense of innocent investors, many of whom considered themselves his friends and close acquaintances," said Daniel M. Hawke, director of the SEC's Philadelphia regional office, in a statement. "Using other people's money, Forte promised and reported outrageous returns over more than a 10-year period, and because of his relationships with investors, was able to lull them into trusting him with their funds."
Starting in 1995, Forte allegedly reported to investors annual returns ranging from 18.52 percent to as high as 37.96 percent. But such returns were just an illusion. From January 1998 through October 2008, the trading account had roughly $3.3 million in losses.
Scams Run Global
Then just last week, Ossie of Atlanta and his company CRE Capital Corporation were charged with operating a Ponzi scheme involving more than 100 people. The scam involved about $25 million in foreign currency transactions.
Ossie allegedly promised pool participants that they would earn a 10 percent return on their money within 30 days by trading United States and Japanese currency pairs.
"Investors must run the other way when approached by anyone claiming to guarantee exorbitant monthly returns, like those promised by CRE and Ossie," the Commodity Futures Trading Commission's Obie said in a statement. "Such representations should raise an immediate red flag that such investment is too good to be true."