'Twas the third-to-last shopping day before Christmas and all through the country – last minute shoppers were scrambling.
So too were major retailers, rolling out discounts as the holiday shopping season enters the home stretch.
And while bargains were not being parceled out as aggressively as they were last season, when the economic downturn was approaching its low point, there's still plenty of marked down merchandise to be found, if you know where to look.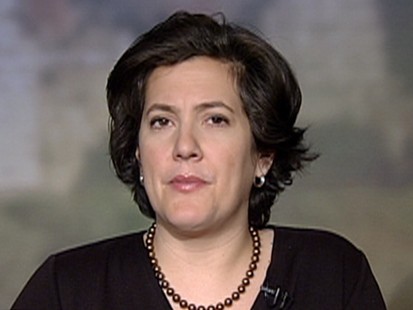 "As of last week, surveys showed the average shopper had only completed less than half of their shopping," said Kathy Grannis, spokeswoman for the Washington, D.C.-based National Retail Federation. "Combine that with bad weather in the Northeast this weekend, and you do get the sense that a real push is on to let people know about all of the great deals still to be had out there."
E-mail alerts and media releases were flying Monday like reindeers named Comet. Stores tried to let procrastinators know that while time may not be on their side, special offers were.
Some examples:

Walmart announced Sunday that it had secured a mother lode of Zhu Zhu Hamsters and that for three days (starting Monday) it would have special 7 a.m., first-come, first-serve lines for the red-hot toys on sale for just $8 each. Walmart also slashed prices on a slew of stocking stuffers, including the Barbie Fashionista doll and a handheld version of Jenga, down from $10 to $8.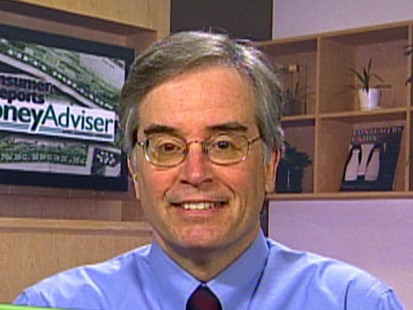 Target is offering special e-coupons that can be printed out and used at all regular locations, including one for $50 off any flat screen television (46 inches and up). It's a move that combines elements of traditional shopping with
cyber shopping
.

Barnes & Noble e-mailed members a special "15 percent off any one item" coupon that could be combined with standard member discounts and used to buy merchandise already significantly marked down.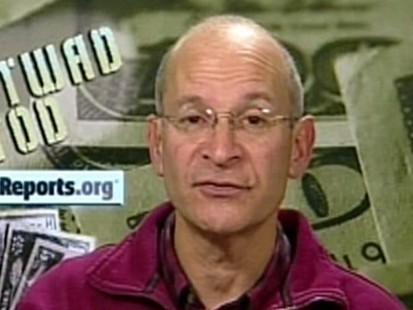 "Membership has its privileges," said the busy-but-cheerful manager of a bustling Manhattan Barnes & Noble (who asked that her name not be used). "I just had a customer who used the 15 percent off coupon on a cookbook that was already marked down 50 percent. So what would have been $30 she got for almost $10."
Eric Levine, a consumer retail analyst for New Haven, Connecticut-based ResearchEdge, said many retailers are extending offers for free or nominally-priced two-day shipping at least another day or so, in some cases to make up for business lost over the weekend because of wintry weather. "Whether it's the weather, slower than anticipated demand, or just part of the online strategy, online-only and traditional retailers are upping the ante on free overnight and two day shipping in an effort to maximize the final day before the holiday shipping window is finally closed," he said.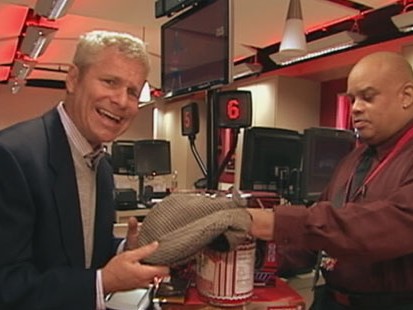 Retailers that have extended free shipping for online purchases include Bloomingdales and Barnes & Noble.
Shop Around the Clock
After a snowstorm this past weekend in the Northeast that upended so-called Super Saturday, a number of chains, including Target and Borders, moved quickly to let shoppers know they were extending store hours. Target said it would open an hour earlier, at 7 a.m., and stay open until midnight. Toys 'R Us was also keeping certain stores most affected by the storm open later, as late as 1 a.m.
Macy's, in a move that was pre-planned, is keeping a dozen key stores, including its Herald Square flagship, open 24 hours a day for four days through Thursday. This marks the second year Macy's has offered around-the-clock hours.
In addition to taking advantage of the annual surge of procrastinators, retailers are also creatively seizing on still-new technology trends to move merchandise. With music shifting from CDs to iPods, Walmart added some extra incentive for prospective buyers of the new iPod Nano by tossing in a $50 iTunes gift certificate with each purchase, said Melissa O'Brien, a spokeswoman for the discount giant.
Gadgets such as iPods and iPhones remain among the hottest gifts this year, analysts said. Best Buy, meanwhile, reported in a recent earnings conference call that flat screen televisions were selling at an exceptionally brisk pace. Additionally, women's boots and "fitness shoes," such as Sketchers Shape Ups and Reebok Easy Tones, were selling well across numerous outlets -- even at $99 a pair and with almost no discounts, said ResearchEdge's Levine.
Of course, for true diehard shoppers, the best deals are to be had the day after Christmas. Target said it would stay open until 11 p.m. on Dec. 26 to accommodate bargain hunters.
After all, as procrastinators remind themselves at the eleventh hour every year -- it's never too early to start Christmas shopping.