The maker behind the popular game "Candy Crush Saga" hopes to raise $500 million in its initial public offering, but can King Digital Entertainment find the sweet combination of new games to keep fans addicted, or is the game just a fad?
Interested in
?
Add as an interest to stay up to date on the latest news, video, and analysis from ABC News.
King Digital Entertainment, in an IPO filing with the Securities and Exchange Commission today, cautions that its massive growth may not be "sustainable in the future," and Kathy Smith, principal with IPO investment advisory firm Renaissance Capital, says a famous competitor made similar warnings when it went public in 2011.
"Zynga is the cautionary tale about why investors shouldn't believe these businesses and revenue are sustainable when they have very few games driving that revenue," she said.
But there are differences between the two game makers.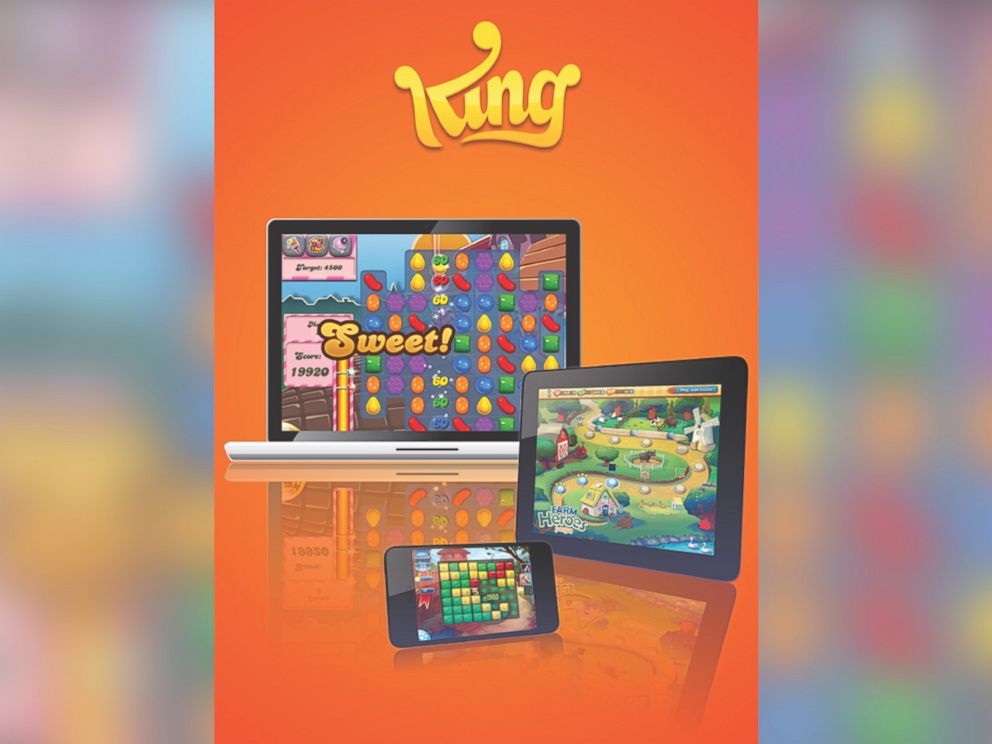 First, King Digital Entertainment is a European company while "Farmville" creator Zynga is based in Silicon Valley.
"They didn't come out of incubators in Silicon Valley," Smith said of King Digital's founders. "Some people would consider it a disadvantage. I applaud the company. There's no reason why creativity has to exist only in San Francisco. King came from one of the most challenging places, or most lethargic economies."
Read More: Billionaire David Einhorn Sues to Reveal Identity of 'Seeking Alpha' Blogger
King Digital's co-founder and CEO since March 2003 is Italian businessman Riccardo Zacconi, who was part of an online dating service before it was acquired by InterActive Corp. in 2002. One of the co-founders is John Sebastian Knutsson, the company's chief creative officer and part of the Swedish team that says it developed Candy Crush. Meanwhile, the company is in a trademark dispute after the maker behind CandySwipe, a similar game from Runsome Apps that launched in 2010, accused Candy Crush of being a rip-off.
King Digital has said it is actively trying to protect itself from copycats by applying for trademark protection over the word "candy" and "saga."
Investors like Smith are wary that there was already a dip in King Digital's profit, revenue and monthly unique payers in the fourth quarter of last year compared with the third. And only 4 percent of the company's monthly unique users, or about 12 million monthly unique payers, actually bought "virtual" items, which is how the company makes money.
And King Digital Entertainment can't rest on its laurels of "Candy Crush Saga," the company's most popular game, forever. The firm said 73 percent of its users play "Candy Crush Saga," or 93 million average daily active users out of the company's 128 million last December. Its 180 titles, which include Farm Heroes Saga and Pet Rescue Saga, come in 14 languages.
The popularity of its flagship game grew rapidly. King Digital says "Candy Crush Saga" launched in early 2011 on the company website, then in 2012 on Facebook. It launched in late 2012 on mobile, thus officially becoming an addictive app on phones across the world.
King Digital's ability to scale quickly in its 10-year history will interest investors, Smith said, especially its quick push to mobile platforms.
Read More: How Impact Investing Can Earn Returns, Peace of Mind
She said King Digital Entertainment is different than Zynga in many ways. The European company's growth from its flagship "Candy Crush Saga" game, as shown in its IPO filing, has shocked U.S. investors accustomed to the incubator-based start-up world.
While Zynga's user base at the time of its IPO was great, King Digital's is unbelievable, Smith said. Zynga had about 54 million daily average users at the time of its IPO compared with King's 128 million.
In King's F-1 IPO filing, the company says its profit was $567.6 million last year, compared with $7.8 million in 2012. The company had $1.9 billion in sales last year, versus $164 million in 2012.
The next step will be to see how King prices its IPO before it officially goes public. Zynga priced its IPO at $10 a share and the stock fell 5 percent on its first day. Shares are now trading at around $5 and its revenue has faltered.
Zynga has seen growth in its "Words With Friends" game, which was acquired, and its Casino franchise that includes Zynga Poker, CEO Don Mattrick said in a conference call on Jan. 30 discussing fourth quarter results.
While King Digital's revenue figures are astounding, Smith said the company and investors will need to proceed with care.
"In its extreme, this is like looking at a cyclical company," she said. "You want to be careful of looking just at the top of the cycle. Don't value the company by its latest and greatest game."