Ever since I turned this column over to the cause -- the cause of teaching people how to save BIG instead of small, save smarter instead of harder-- I've been soliciting readers to give me their ideas for saving at least a thousand dollars in a single step. That's the topic of my book, "SAVE BIG," but I'm eager to learn more BIG savings strategies from you . Well, sure enough, this week one of you basically wrote my column for me. (For which I am especially grateful, given that I currently have to shovel out of my house in Washington, D.C., after back-to-back blizzards.) Brian Moody, automotive reporter for Car Concerns radio and former senior road test editor at the auto Web site Edmunds.com, sent me an e-mail with this subject line: "You don't need a hybrid." I was intrigued!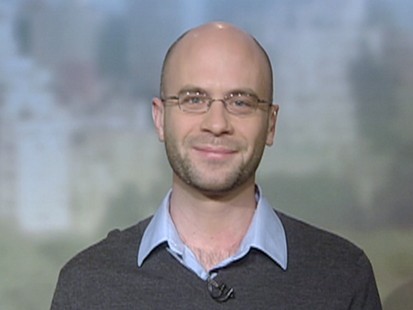 Brian's savvy observation is that there are now several regular cars that rival hybrids for fuel efficiency --but they're much cheaper. If you're buying a hybrid to save the planet, kudos, but if you're buying one to save money, read on. The most popular hybrid in America is the Toyota Prius --at least it was until Toyota's facade of perfection crumbled! But that's another story. A base model Prius costs $23,000 but many people pay upwards of $30,000 to get one with a few features on it. Yes, a Prius can get more than 40 miles to the gallon and as gas prices rock and roll, that's really appealing. But there are several non-hybrids that get close to that same gas mileage.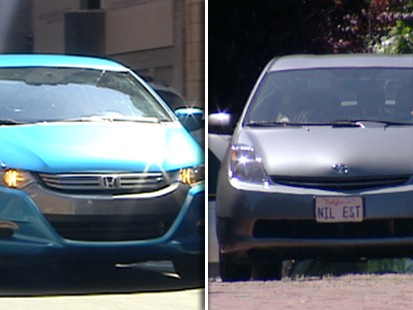 Here's Moody's argument: "Maybe you don't need a hybrid to save money at the pump. Some hybrids feel odd from behind the wheel and hybrids are typically more expensive than other economy cars. That higher purchase price can negate any money you actually save each time you gas up."
Here are five inexpensive cars recommended by Moody that earn an EPA fuel economy rating that rivals many hybrids:
1. 2011 Ford Fiesta – "The Fiesta is the car that will put American brands back on the average consumer's small car shopping list. The Fiesta doesn't feel cheap and there's plenty of punch from its 1.6 liter engine – all the while delivering 40 miles per gallon on the highway. Base price for the 2011 Fiesta is just $13,995".
2. 2010 Kia Forte EX – "Base versions of the new Forte are estimated to get 34 mpg on the highway. However, step up to the EX and add the $520 Fuel Economy Package and the mpg estimate jumps up to 27 city / 36 highway. The package adds an extra two miles per gallon because of a five-speed automatic transmission, electric power steering, low resistance tires and a few aerodynamic tweaks. Plus the EX has extra convenience features not found on the base model. Even with the extras, the Kia Forte EX is still less than $19,000."
3. 2010 Mini Cooper – "Opt for the base version of the cute little Mini and you get a six-speed manual transmission. Not only does that make the car more fun but it helps the Mini Cooper earn an EPA rating of 28 mpg city and 37 on the highway. Although the Cooper is the sportiest fuel sipper, there is one drawback; the Mini requires premium fuel. Price for a base 2010 Mini Cooper is $19,500."
4. 2010 Chevrolet Equinox LS – "SUVs aren't typically where you look if you want a fuel sipper but Chevy's new Equinox racks up 22 mpg city and 32 on the highway. Not record breaking numbers but better than other compact SUV from Honda and Toyota. A roomy back seat and high quality interior mean you can still be comfortable while using less gas. Base price for an Equinox LS is $23,185."
5. 2010 Volkswagen Golf TDI – "In the world of non-hybrids, both the VW Golf and Jetta are superstars as these diesels match or exceed the fuel economy of some pricier hybrids. Opt for the Golf with a direct shift gearbox (DSG) and a diesel engine and the EPA says you can expect 30 mpg city / 42 mpg highway. Sticker price for the Golf TDI with the DSG transmission is $23,800."
Moody says this is just a partial list he came up with quickly. Other low-cost, high-fuel efficiency models to watch, according to him: "The Ford Focus earns an estimate of 35 mpg highway as does the Honda Fit and Audi has a diesel powered A3 that's very similar to the VW's in terms of overall fuel economy. The upcoming 2011 Chevrolet Cruze is expected to match the Ford Fiesta's 40 mile per gallon highway number." Moody suggests consumers who want to SAVE BIG should consider this road less traveled. Final thought from me: you'll save even BIGGER if you buy one of these fuel efficient vehicles, used!