William Galvin, Massachusetts' Secretary of the Commonwealth, told ABCNews.com that he is conducting his own probe of Goldman Sachs, specifically examining the firm's practice of holding "huddles'' -- weekly meetings in which Goldman traders and analysts discuss investments and market trends, and then allegedly share information from these meetings with select hedge funds and other large clients.
News of Galvin's huddle probe first surfaced in the Wall Street Journal in August 2009, then faded as other controversies engulfed the firm, most recently a fraud charge filed by the Securities and Exchange Commission accusing Goldman of misleading a client in a mortgage-tethered derivatives deal allegedly designed to destruct. The Boston Globe reported last week that Galvin's huddle probe was still simmering.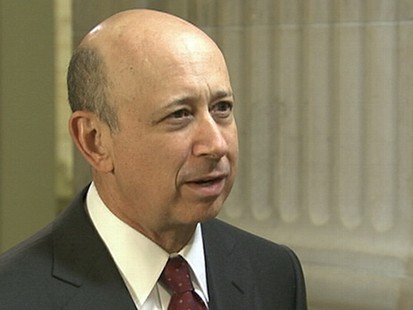 "We're continuing to conduct interviews," Galvin said. "This is something we are taking very seriously."
Galvin said he thinks the huddles provide certain hedge funds with valuable information ahead of others. He said he expects his investigation, like the SEC civil case against Goldman, will show the firm demonstrates a tendency to give preferential treatment to certain customers.
'Disturbed' by Testimony
A Goldman spokesman declined comment. Last summer, a spokesman strongly disputed any suggestion that any sensitive information was being doled out to preferred customers that wasn't also distributed to all clients or to the public, by way of research reports.
Galvin, meanwhile, has launched a number of securities industry investigations, including one into allegations that Merrill Lynch, now part of Bank of America, improperly sold a derivative deal to the city of Springfield, Massachusetts. He said he watched Tuesday's Senate hearings at which Goldman executives testified about the firm's role in the financial crisis, and was "disturbed."
Glodman Sachs 'Huddles': Giving Advantage to Big Clients?
"To see the Goldman executives constantly asserting and reasserting that they were merely functioning in the capacity as market markers, as though attempting to justify their actions which appear questionable … it was disturbing. This ignores the real issue – making sure investors are treated fairly and that the rules governing the market apply to everyone."
Galvin added a shot at the GOP leaders on the Senate Governmental Affairs Subcommittee on Investigations panel in light of the news that the Senate debate over financial reform had broken down. Leaders in the Senate have been unable to bring the proposed legislation to the floor for a vote due to the lack of even one Republican supporter.
"It's nice that they were preening for the cameras and asking the Perry Mason questions," Galvin said "Now let's reform the system, let's hope they follow this up by supporting reform ... let's have a vote so we can change the system and prevent future abuse. I think everyone agrees on the necessity for reform."