— -- The chemical that was being transported on the train that caught fire in Tennessee is called vinyl cyandide, and it has vapors that explode when exposed to fire, authorities said today.
First responders ordered an evacuation of residences and businesses in a two-mile radius around where the fire started after midnight today in Maryville, Tennessee. Up to 5,000 people have been evacuated, according to Blount County Sheriff's spokesperson Marian O'Briant.
The single tank car on fire was loaded with acrylonitrile, also known as vinyl cyanide, described as a probable human carcinogen by the Environmental Protection Agency and a colorless, flammable liquid. On both sides of the burning rail car are additional cars of acrylonitrile, said CSX, which owns the train.
"Its vapors may explode when exposed to an open flame," an EPA fact sheet indicates.
The train has two locomotives and 57 cars, including 45 loaded cars, 27 of which are carrying "hazardous materials," CSX said.
"Around midnight, a train en route from Cincinnati, Ohio, to Waycross, Ga., derailed the single tank car loaded with acrylonitrile, a hazardous material used in a variety of industrial processes including the manufacture of plastics. The substance is flammable and presents an inhalation risk," CSX said in a statement.
Authorities later clarified that the car had not derailed, but that the tank was "punctured." According to a firefighter with the Blount County Fire Department, the train lost an axle.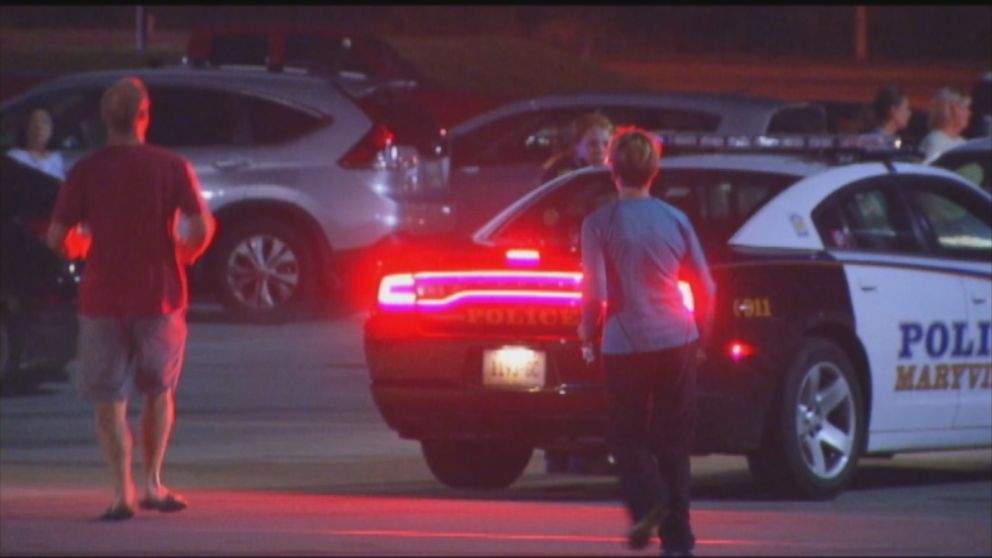 An outreach center has been established at Heritage High School in Maryville. The population of the city is about 28,000. Displaced residents are being offered assistance, including lodging, CSX said.
Authorities, including the Federal Railroad Administration, said they will begin a thorough investigation once the scene is safe.