It's been a horrific year for U.S. job applicants.
The average length of unemployment in November was 28.5 weeks. At last count, there were six job seekers for every opening. More than nine million Americans now work part-time because it's the only work they can find.
The grim statistics go on and on.
But stiff competition isn't the only hurdle job hunters have had to clear this year.
In this employers' market, companies have become pickier than a five-year-old at the holiday dinner table. Employment scams have spread faster than H1N1. And much like the budget surplus of the 1990s, hiring managers who respond to candidates in a timely manner have become an elusive, distant memory.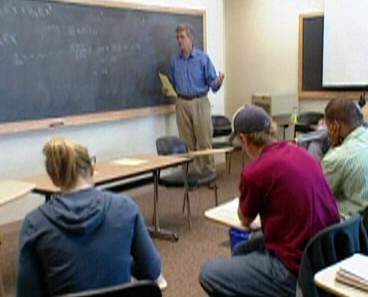 I asked some intrepid job seekers and employment advocates for their biggest peeves of the hiring process. Following are the top indignities they would like to see wane in the coming year.
Labyrinthine Job Application Systems
If there's one thing I hear more job hunters harrumph about, it's the maddening online application tools so many companies use. No one's suggesting employers do away with online job applications altogether, just that they bring their systems up to twenty-first century computing standards.
"Not only do most of them have the job seeker input all of the information from their resume -- redundantly at times -- but half of them shut down, crash your computer or steer you into dead ends," said Dick Barnes of The Freeland Group, a management consulting firm in Bellevue, Wash., that frequently helps employers with the hiring process.
"The really top people look elsewhere," he added. "They become disgusted with a process that treats them as children."
Another common complaint:
"No acknowledgment that your resume or cover letter went through," said Robin, a marketing professional in Washington, D.C. who didn't want her last name used. "I know they are getting hundreds of submissions, but this is easily automated."
Overly Demanding Job Listings
Once upon a time, a person could apply for a job as a plumber, software programmer or public affairs officer. Now we have job listings calling for programmers with marketing experience, plumbers with a project management background and publicists who have a knack for accounting, mediating personnel issues and troubleshooting a leaky toilet.
Deirdre, an executive assistant in Los Angeles who didn't want her real name used, said she has seen a rise in such demanding, kitchen-sink job listings during the 16 months she's been looking for work.
"Two years ago, you could transfer skills to any job," said Deirdre, who's been in the workforce more than two decades. Not so much for today's vacancies, which often require personal assistants to have a background in the employer's industry, be it entertainment, real estate or banking, she said.
"Some have crazy requirements," said Deirdre, who's grown accustomed to seeing listings for executive assistants who can work on call 24/7, drive a limo and speak a foreign language -- all for 30 percent of what she earned before the economy tanked.
Unscrupulous Recruiters
I don't have anything against recruiters. Legions of them are stand-up individuals who excel at connecting job seekers with employers.
But like many vocations, recruiting has its bad seeds. They seem hell-bent on giving the profession a bad name. And when it comes to these bad seeds, job seekers don't mince words.
"I'd love to see an end to the recruiter calls for positions that don't exist," said Paul Riddell from Dallas, a technical writer and Web designer who recently gave up the job hunt to open his own plant nursery.
"I'm talking about the situations where a recruiter calls up frantic over 'a really exciting opportunity' but can't say anything about the position over the phone. It's only after a face-to-face interview and two hours spent filling out applications that you realize that the recruiter is just trying to fill a contact database -- and that the recruiter has as many actual positions available as he or she has brain cells."
Endless Interview Loops
Some hiring teams have elevated finickiness to a new art form. Just ask Jonathan, a search engine optimization specialist in San Diego who's waiting to hear if he successfully clinched a position for which he spent 10 weeks interviewing.
"This hiring process has been insane," Jonathan said. "I'm used to meeting with multiple people during the interview process, but my average over the past 10 years has included one or two phone interviews followed by a final in-person interview."
Instead, his bid for the position has taken six interviews: three one-hour phone calls and three half-day meetings at the employer's office. All in all, he's spent about 15 hours interviewing with 17 different people at the firm, including a presentation he was asked to give company executives on how he would improve their Web site.
"I've gone from being thoroughly enchanted by [the company] and the position to feeling annoyed and afraid that everything [there] is going to be bureaucratic, slow-paced, micro-managed and excessively time-consuming," Jonathan said.
No Follow-Up with Finalists
Candidates know HR departments and hiring managers are beyond busy. Between their job hunt, volunteer work and the part-time cashier position they took to make ends meet, candidates are spread thin too. That's why it drives them bonkers when a company they've interviewed with fails to tell them whether they got the job.
For candidates who've made it through a couple rounds of interviews and have been told that they'd need to start ASAP if hired, this radio silence is especially frustrating, said Jeffrey Deutsch, a Seattle-based life coach who works with job seekers.
"People deserve to know one way or the other whether or not they need to clear their calendars," he said.
Julie Yoder, who teaches English as a second language in Washington, D.C., agrees.
"You call in an attempt to get some kind of information so you can decide where to put your energy, and they act like you have some nerve to be bothering them," said Yoder, who grew so frustrated with the job hunt that she started her own business.
"Following up with applicants has gone the way of RSVP'ing for parties. No one does it anymore."
This work is the opinion of the columnist and in no way reflects the opinion of ABC News.
Michelle Goodman is a freelance journalist and former cubicle dweller. She is the author of "My So-Called Freelance Life: How to Survive and Thrive as a Creative Professional for Hire" and "The Anti 9-to-5 Guide: Practical Career Advice for Women Who Think Outside the Cube". For more information, see Anti9to5Guide.com.