New York Lottery officials are desperately seeking the winner of a $7 million jackpot from a year ago who will forfeit the winnings if it isn't claimed by midnight.
Lottery officials have even distributed fliers in the Brooklyn neighborhood where the ticket was sold on July 24, 2014. This "missing millionaire" has until today to claim the prize. All prizes can be claimed up to a year after the drawing, which took place July 24 last year.
If the prize is not claimed by the deadline, the money will be returned to the prize pool for future winners to subsidize prizes for jackpots, promotions or special one-time games, the state lottery said.
The winner purchased the ticket at Milky Way Deli, 1669 Ralph Avenue in Brooklyn.
"Everyone, they wished to find the ticket," deli employee Abdul Mallhi told ABC's New York City station WABC.
Lottery workers have canvassed the neighborhood with fliers that ask, "Have You Seen Me?" and "Is This You?" The winning ticket matched all six numbers from Cash4Life drawing a year ago: 05 – 20 – 35 – 43 – 48 and the "Cash Ball" number 03.
Mallhi said a few customers have come to the store claiming to be winners.
"They say (they won), but they don't have the ticket," he told WABC.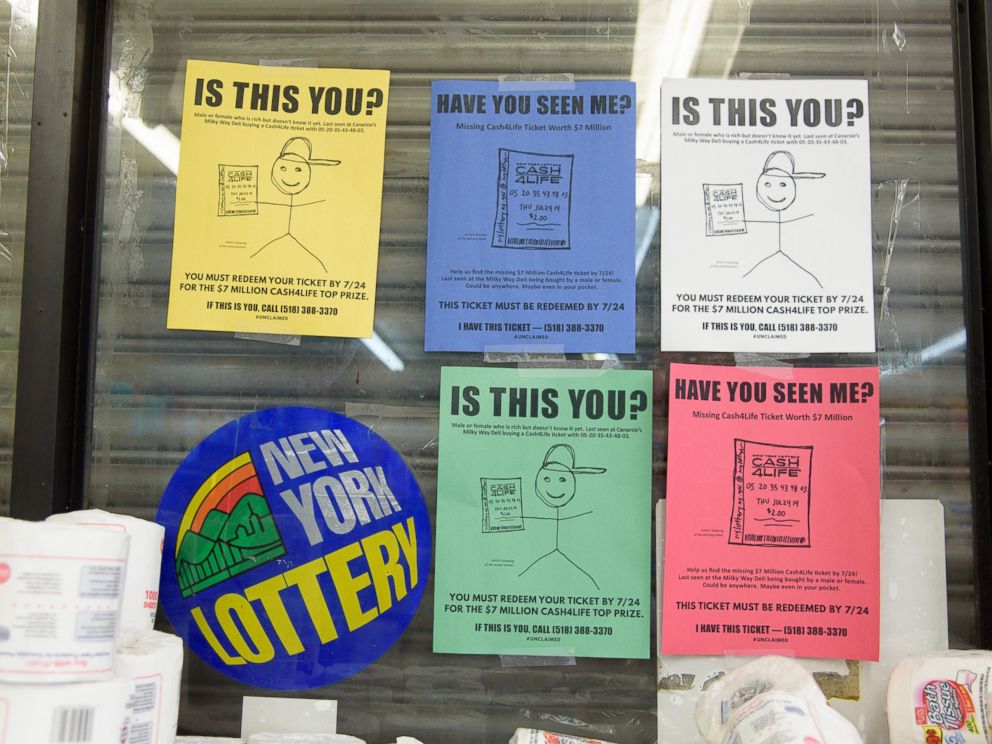 "We are urging players to check and double-check their tickets one last time before it is too late," Gardner Gurney, acting director of the division of the lottery, said in a statement.
The winner just needs to sign the back of the ticket and contact lottery officials at (518) 388-3370.