Mercedes-Benz, caught like other automakers in a regulatory squeeze to post higher fuel efficiency, may make the next generation of its flagship S-Class sedans all hybrids, a company official said Monday.
It would be the first time an entire conventional model line has been converted to an alternative powertrain. So far, gas-electric hybrid powertrains have come as options or in a handful of one-off models, such as Toyota's Prius, aimed at eco-conscious shoppers.
The conversion could make sense for a line such as the S-Class. The German automaker just started offering a hybrid in the line and, unlike most hybrids, the model is not at the top price-wise. At $87,950, the S400 Hybrid is $3,650 less than the non-hybrid V-8 S550. Next week, Mercedes will unveil a prototype plug-in hybrid version of the large sedan at the Frankfurt (Germany) Motor Show.
The Vision S500 Plug-in Hybrid, as it will be called, would allow owners up to 18 miles of electric-only driving before the gas engine kicks in. The car's lithium-ion battery pack could be recharged in as little as two hours. And Mercedes says the system it is developing now will fit in all of its future large and midsize cars and SUVs.
"The modular configuration is so versatile that we're seriously exploring the possibility of equipping the next generation S-Class models entirely with hybrid drivelines," said spokesman Dan Barile. The next generation of the S-Class is due in 2014.
The exact form it could take — such as variations of today's gas-electric hybrid, diesel-electric hybrids, plug-in hybrids — has not been determined.
While hybrid systems are costly, the higher prices of Mercedes vehicles could help it absorb the cost to outfit a line. There's another advantage, too: "Let the rich people pay for the (research and development) and get the price down for the rest of us," said Paul Scott, co-founder of Plug In America.
The race to offer plug-ins is heating up. General Motors' Chevy Volt extended-range plug-in and Nissan's all-electric Leaf are slated to make their debuts as early as next year.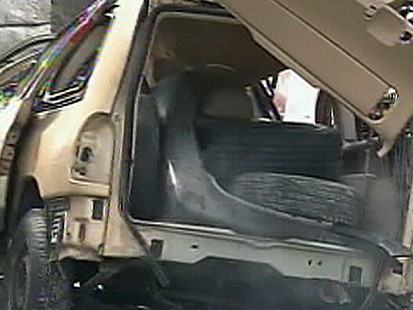 Even if gas prices don't climb back into the stratosphere, automakers are under pressure to increase fuel economy. The Obama administration announced in May that it's setting a national fuel-economy standard of 35.5 miles per gallon by 2016, up from today's standard of about 25 mpg. While most automakers endorsed that, it's leading to an industry scramble to find alternative technologies.