Millennials Don't Drive? Luxury Automakers Beg to Differ
Millennials bought 4 million cars and trucks in the U.S. last year.
October 24, 2016, 10:30 AM
— -- Pundits and auto analysts once pointed their fingers at millennials for the impending death of the automobile.
Young adults, according to several studies, were choosing urban life over suburbia and shunning cars for mass transit, bikes and ride-sharing services like Uber and Lyft. They even had little interest in getting a driver's license.
Now some of these same millennials, ages 19 to 34, are not only embracing driving but choosing premium cars and sport utility vehicles as their ride of choice.
Luxury British automaker Bentley first noticed the shift a few years ago. Millennials started leasing and financing vehicles such as the Continental GT in 2013, and they now account for 8 percent of Bentley sales, the company said.
The Continental GT is among the most popular cars in the high-end market for 18-to-34-year-olds, according to Bentley. Its top competitors include Maserati, Rolls-Royce, McLaren and Aston Martin, none of which responded to ABC News' request for comment.
A new Continental GT V-8 coupe starts at $198,500. The average age of a Bentley owner in the United States is 53.
"Millennials represent an increasingly important customer base," said James Pillar, Bentley's head of marketing. "They are the largest potential consumer group today, and their influence is greater than simply the money that they have to spend.
"We believe that this generation's approach to life and social issues will have more impact than merely their money."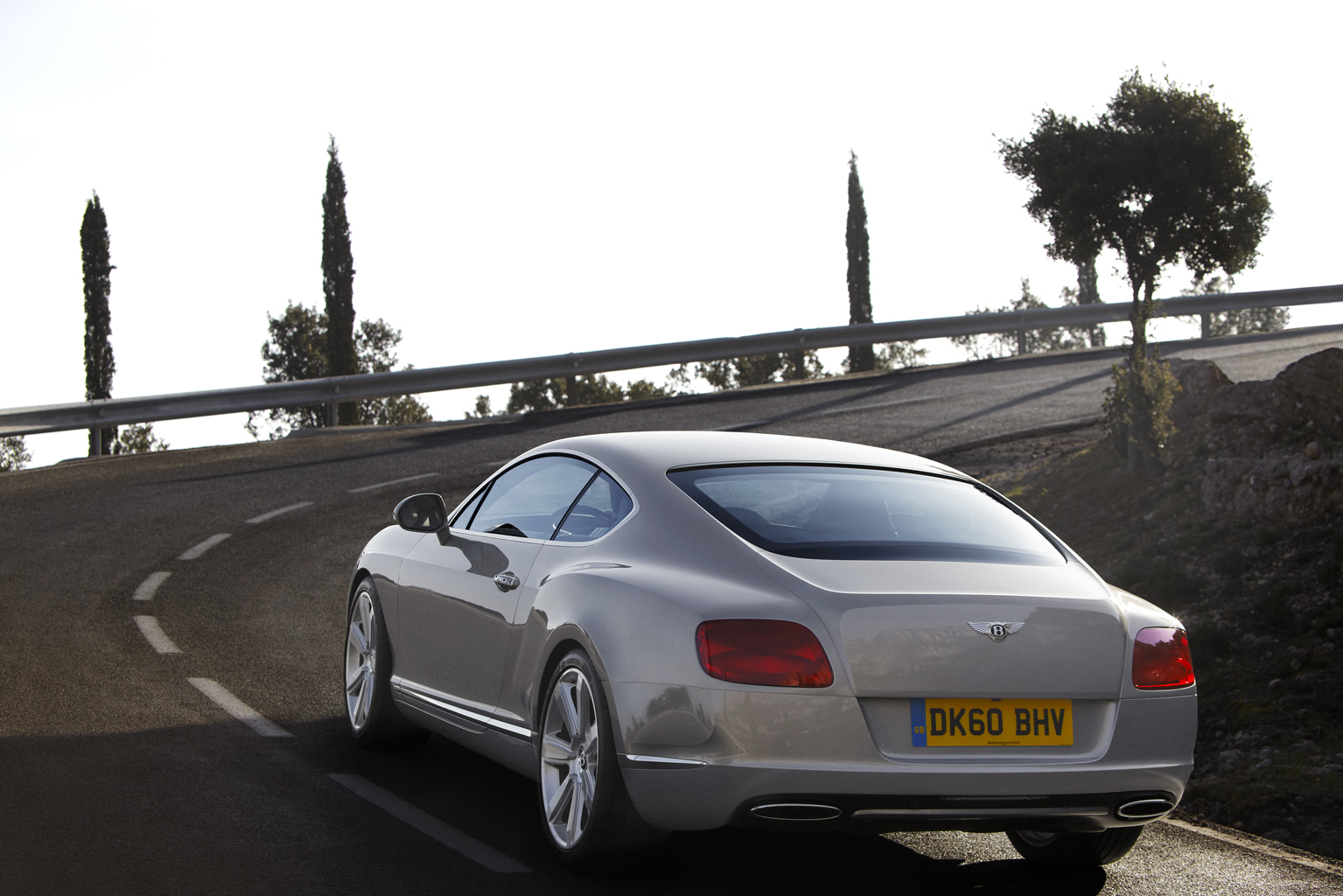 Danielle Weinstein said she has seen an uptick in millennial Bentley drivers over the past year as a salesperson with Manhattan Motorcars in New York City. A millennial herself, she said her peers are attracted to Bentleys because of their status.
"Millennials are looking to set themselves apart," Weinstein, 32, told ABC News. "They want to be catered to, [and] they want a unique experience. They want to make a statement."
Manhattan Motorcars has sold 33 new Bentleys so far this year — eight of which were sold to millennials, the dealership said.
Weinstein's observation appears to be on target. AutoTrader.com conducted a study of millennial car buyers and shoppers in 2013 and found that 32 percent of them said they "like to impress people with their lifestyle" and 40 percent "like to show off their taste."
In addition, millennials said owning the "best brand" is important to them, according to AutoTrader.com.
Weinstein posts Bentley videos on a YouTube channel she set up to connect with millennials who have the cash to splurge on a luxury car, with the average lease for a Continental about $2,400 per month. Social media has helped drum up interest in the nearly century-old brand, she said.
"Millennials are drawn to social media advertising," she said. "They come [into the dealership] to network. I know social media attracts millennials."
It's not just Bentleys that they want to drive. German carmaker Audi said it has had a similar jump in millennial interest in its cars.
"We've seen a 23 percent increase in millennials coming to the brand in the past two years," said Loren Angelo, Audi's USA director of marketing.
Even though the average age of an Audi driver is 50, he explained, the company has been aggressively marketing to millennials. For instance, Audi has made it a priority to hire younger employees, focus its attention on social media platforms like Snapchat and Twitch and strategically place its products where millennials will see them: in hit movies like "Iron Man" and TV shows such as "Pretty Little Liars."
Audi also established a partnership with Major League Soccer to grow its customer base.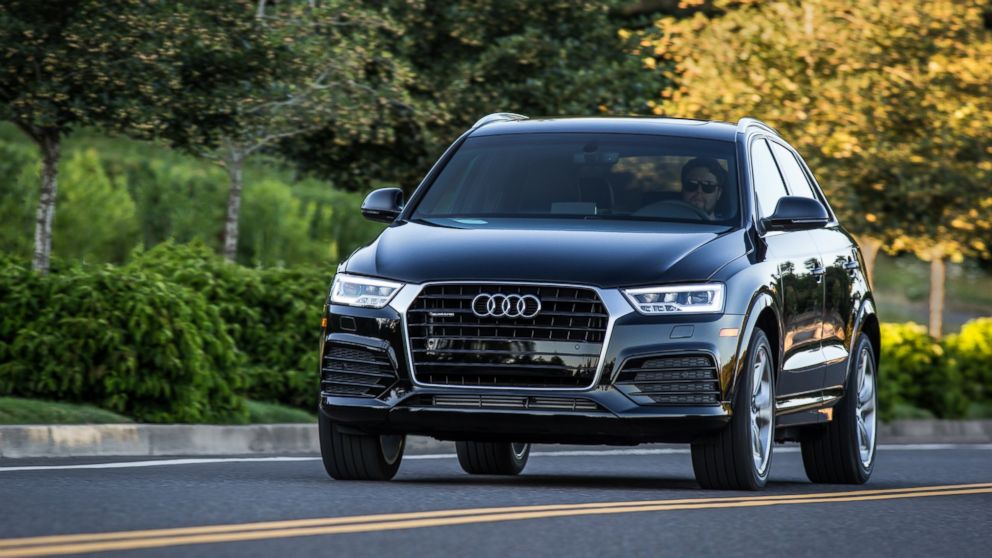 Angelo said millennials are leasing the Q3, Audi's entry-level SUV, with a base price of $33,700, and the brand's luxury crossover Q5, which starts at $40,900.
The millennial-luxury trend applies to Jaguar Land Rover as well.
Kim McCullough, the company's vice president of marketing, told ABC News in a statement that "Land Rover buyers are the youngest buyers of luxury SUVs, with half being between the ages of 20 and 48. With the recent addition of the Jaguar F-PACE and XE, preorders for those models reflect a younger buyer."
For example, half the preorders for the Jaguar F-PACE were from people under 50, McCullough said.
Acura is the No. 1 luxury brand among American millennials, according to research firm IHS Automotive. Acura's RDX and MDX SUVs are two of the top three luxury crossovers-SUVs sold to people 35 or younger.
Millennials bought 4 million cars and trucks in the U.S. last year, according to J.D. Power, second only to baby boomers. Millennials accounted for 28 percent of the new car market in 2015, up from 17 percent in 2010.
Karl Brauer, a senior director at Kelley Blue Book, said he's not surprised that millennials are purchasing high-end automobiles because millennials at all income levels have returned to driving.
"There was a delay in millennial automotive purchases, but it was just that — a delay," he said. "The entire spectrum of millennials are buying cars. Every brand is seeing more millennial buyers."
Millennials have something in common with their parents: They're choosing to lease rather than finance. Leasing has hit record levels, with nearly 29 percent of new vehicles sold in the fourth quarter of 2015 leased, versus just over 25 percent in the same period the year before, according to Experian Automotive.
About 53 percent of luxury cars were leased in the first two months of this year. Leasing made up only 20 percent of the market five years ago.
"Millennials are not interested in the pure buying model … and a lot of them don't want to buy a car for the long term," Brauer said. "Leasing also makes owning a car more affordable."
He traced the reversal to the fact that millennials are growing up and having families.
"They have to buy cars now. They've reached that life stage," he noted. "They've got a wife and kids."