The Winter Olympics are over, but for some of the games' brightest stars, the payday is just beginning.
Those with the right combination of looks, personality, a compelling backstory and, last but not least, a medal or three, could see new endorsement deals worth millions.
Some already have such deals under their belts -- a certain red-haired snowboarder comes to mind -- and could be in line for even more.
And then there are the athletes who performed well but, for one reason or another, won't find themselves newly-minted millionaires.
Overall, experts say, it's harder for U.S. Olympians who don't also compete in professional sports to secure the same kinds of corporate backing as players for the National Football League, National Basketball Association and the like because they're just not out in the public eye as often.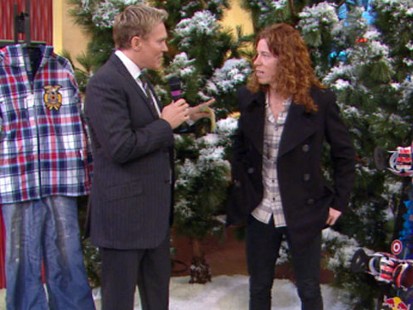 "Being an Olympic athlete can be a very depressing experience: You spend four years grinding away for that one Olympic opportunity where you become really huge, if you're lucky, for 3 or 4 weeks, and then you go back into oblivion," said Boyce Watkins, a faculty affiliate at the College Sport Research Institute at the University of North Carolina at Chapel Hill.
"Sometimes, you're lucky enough to have a memorable performance like [champion Olympic gymnast] Mary Lou Retton," he said, "but usually people forget about the Olympics right after they're over."
So who will escape post-Olympics oblivion? With the help of Watkins and Larry Woodard, the president of the ad agency Vigilante and an ABCNews.com columnist, we graded eight top athletes to see where their endorsement prospects stand.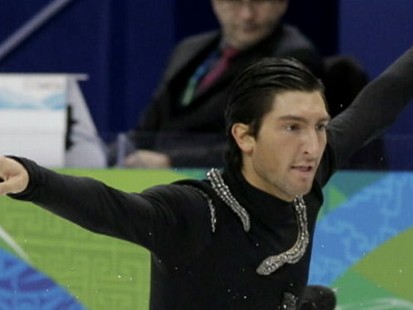 Apolo Anton Ohno
2010 Olympic Medals: One silver, two bronzes.
A gold medal eluded speed skater Ohno at this year's games, but he's not hurting: He won five medals, including two golds, in two prior Winter Olympics, making him the most decorated American Winter Olympian ever.
Much of the American public, however, knows Ohno more from his dancing feet than his skates: He won ABC's celebrity dance competition, "Dancing With the Stars" in 2007 -- and that, said Woodard, made him extra attractive to sponsors.
"He already had notoriety that they could glom onto," he said.
And glom they did. Going into the games, Ohno had struck deals with everyone from Coca-Cola to Vicks.
Endorsement Prospects: Excellent.
Shani Davis
2010 Olympic Medals: One gold, one silver.
Can Americans find room in their hearts for a second decorated Olympic speed skater? If that second skater is Davis, the answer is uncertain. For one thing, the Olympics is all about teamwork, said Woodard, but Davis chooses not to take part in team speedskating events. He also keeps his distance from US Speedskating, the sport's governing body in the U.S. that provides funding for athletes' training and features them in marketing campaigns.
"It's dubious how strongly he's on the American team," Woodard said.
Perhaps what hurts Davis most is that he's just not well-known like Ohno. What helps him, meanwhile, is a stellar record that includes a gold and silver medal in the 2006 Olympic games.
Watkins said that Davis, one of the few black Winter Olympic champions, also is admired by the African-American community.
Davis' lack of team spirit hasn't scared Nike away; it, along with several foreign corporations, already has a sponsorship deal with the skater.
Endorsement Prospects: Good to Fair.
Lindsey Vonn
2010 Olympic Medals: One gold, one bronze.
She's a world-class Alpine skier, won Olympic gold despite suffering a shin injury days before and, oh yeah, she's a total knockout. Just ask anyone who's seen Vonn's provocative posing in this year's Sport Illustrated swimsuit issue. The bright-eyed blonde took some heat for the risque shoot, but nonetheless, Woodard and Watkins agree she's advertising gold. She's already got several commercial deals -- including Red Bull and Under Armour -- to prove it.
Endorsement Prospects: Excellent.
Julia Mancuso
2010 Olympic Medals: Two silvers.
Mancuso's two silver medals in this year's games and her gold in the '06 games makes her one of the country's most honored Alpine Olympians. She's also skied her way through a Visa commercial that aired during this year's games.
But her future endorsement prospects look dim, Watkins said. Vonn's superstardom may have crowded her out of the Alpine spotlight -- and the negative comments Mancuso made about her teammate in Sports Illustrated didn't help.
Endorsement Prospects: Fair to Poor
Bode Miller
2010 Olympic Medals: One gold, one silver, one bronze.
Alpine skier Miller got the Olympic medal trifecta this year, but that won't be enough to convince advertisers to forgive his behavior at the 2006 Olympic games and the bad boy image that helped create, Woodard predicted. That year, Miller's hard partying and lackluster performance lost him a reported $3 million in sponsorship deals.
Endorsement Prospects: Fair to Poor
Evan Lysacek
2010 Olympic Medals: One gold.
Figure skater Lysacek has a few things going for him besides just his gold. His win over Russian Evgeni Plushenko was a major upset that made headlines -- and also helped propel Lysacek into the public eye.
He already has deals with Coke, AT&T and Ralph Lauren. But Watkins and Woodard agree that more corporate sponsorships might not be forthcoming. Men's figure skating champs, they said, are a tough sell to American consumers.
"When you are a man and you win the figure skating competition, you're not a man's man, so [marketers] are not going to hire you to sell stuff to men," Woodard said. "You're, generally speaking, not a heartthrob, so they're not going to have you sell things to women. Who's left?"
Endorsement Prospects: Fair
Shaun White
2010 Olympic Medals: One gold.
His shock of red hair and the great heights he reaches on his snowboarding runs brought White the nickname "The Flying Tomato," but advertisers may see him as more of a flying money machine.
Woodard said White has raked in some $10 million in endorsement deals -- think Oakley and American Express -- since he won his first Olympic gold in 2006. This year's gold should only add to his deal-making momentum.
But there's more to White than just medals: The 23-year-old X-Games veteran has major appeal to the major spenders of Generation Y. Plus, when he's not snowboarding, he's competing in skateboarding competitions, which brings him much more exposure than your typical Winter Olympian.
"He's an absolute darling for advertisers," Woodard said.
Endorsement Prospects: Excellent
Nordic Combined Men's Team
2010 Olympic Medals: One silver for the team, one gold for team member Bill Demong, one silver for Johnny Spillane.
First, the U.S. Nordic combined men's ski team made history by earning the country's first-ever silver medal in the sport. Then Bill Demong, pictured at left, and Johnny Spillane added icing to the cake by winning gold and silver, respectively, in their individual events.
But when it comes to endorsements, Demong, Spillane and their teammates aren't likely to see big bucks, Woodard said, because the sport flies largely under the radar in the U.S.
"It's this huge cross-country relay" that few Americans watch, he said.
The monumental nature of the team's performance does help at least a little, said Watkins.
"It was history-making -- that's got be worth something," he said. "They're not going to be left out in the cold."
Endorsement Prospects: Fair