What makes for an outrageous lawsuit? Try a convicted double murderer suing for the ownership of his victims' car or a tourist suing a hotel because, she claimed, its pool got her daughter pregnant.
According to the U.S. Chamber of Commerce, these were two of the five most ridiculous lawsuits of 2009.
The chamber's Institute for Legal Reform released the list, which is based on responses to FacesofLawsuitAbuse.org, a Web site seeking to raise public awareness of "how abusive lawsuits affect small businesses and average families in very real ways," the chamber said in a statement.
"While ridiculous lawsuits may be easy fodder for late-night television hosts, they are no laughing matter for the defendants targeted," said ILR President Lisa Rickard.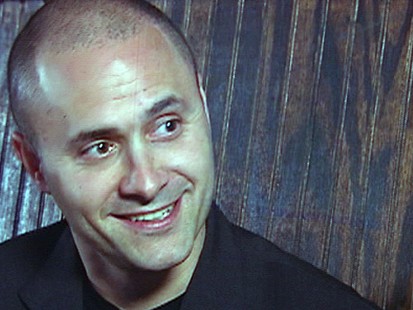 The five lawsuits were:
5. Neighbor Sues Woman for Smoking in Her Own Home
A Dallas woman sued a former neighbor and a landlord, claiming the neighbor's smoking damaged her townhouse.
"Smoking is not a right, it's a privilege," Chris Daniel, a retired nurse, told The Dallas Morning News in September. "I'm sorry that people smoke. I think it's foolish, but when it comes into my house and hurts my health and my daughter's health and our belongings, it's a different issue."
Daniel said that the damage caused by smoke seeping into her home from the neighbor's adjoining residence would force her to reupholster her furniture, restore artwork and dry clean clothing.
A manager and lawyer for Estancia Townhomes, where Daniel lived, told the newspaper it was unlikely that Daniel's home actually sustained any smoke damage.
4. Double-Murderer Sues to Claim His Victims' Classic Chevy Pickup
William Deparvine was sentenced to death in 2006 for killing Richard and Karla Van Dusen three years earlier. But being a death row inmate didn't stop Deparvine from suing for the ownership rights to Richard Van Dusen's vintage Chevy pickup truck.
Police said Deparvine concocted a scheme to rob and kill the couple while making it appear as though he bought the truck while someone else shot them, according to the St. Petersburg Times. Included in Deparvine's plan: an apparently forged bill of sale listing a $6,500 purchase price and Richard Van Dusen's signature.
Deparvine maintained his innocence and his lawsuit claiming the truck was rightfully his. A judge ruled against Deparvine last year but he appealed to a higher court.
"Justice is blind," Robert Vessel, a lawyer for the daughter of one of the victims, told the newspaper. "He may have been tried by a jury and found guilty of murder, but until the appeals process is exhausted, he has hope."
3. Holocaust Denier Sues Auschwitz Survivor, Alleging Memoir Contains 'Fantastical Tales'
In 2007, Eric Hunt attacked Nobel Peace Prize winner and Holocaust survivor Elie Wiesel in an elevator. This past year, Hunt apparently eschewed violence for the legal system to set his sights on another Holocaust survivor: Irene Weisberg Zisblatt.
In a lawsuit filed in Florida, Hunt accused Zisblatt of spreading "vicious lies" and "fantastical tales" in her biography, "The Fifth Diamond." The book, written with a co-author, includes Zisblatt's recollections of her time at the infamous Auschwitz-Birkenau concentration camp, where Zisblatt said she was subject to cruel experiments but managed to survive despite the deaths of the rest of her family members.
In his lawsuit, Hunt said that through her book, Zisblatt looked to "further the Jewish political agenda and profit off of these fantastical tales," the Florida Sun Sentinel reported.
Hunt was convicted of attacking Wiesel in 2008. The attack was an alleged attempt to convince Wiesel to recant his Holocaust memories.
At his 2008 sentencing, Hunt apologized and said he had experienced "severe mental breakdown." He was sentenced to two years in prison but received credit for time served and good behavior.
4. Tourist Sues Hotel, Claiming Swimming Pool Got Daughter Pregnant
A Polish woman sued an Egyptian hotel after her 13-year-old daughter returned from vacation pregnant. The woman, Magdalena Kwiatkowska, claimed her daughter became pregnant after swimming in the hotel pool.
Kwiatkowska claimed that "stray sperm" in the pool was responsible for the pregnancy and was adamant that her daughter didn't meet boys on the trip, The London Paper reported.
5. Illegal Immigrants Sue Rancher Who Turned Them Over to Border Patrol
An Arizona rancher was ordered to pay $73,000 to four women who, along with a group of others, were illegally crossing the U.S.-Mexico border. In February, a jury found that Roger Barnett was guilty of assault and infliction of emotional distress for holding a group of migrants at gunpoint before turning them over to U.S. Border Patrol.
Barnett, a former sheriff's deputy, was accused of threatening the group and kicking one woman before border patrol agents arrived.
Lauded by some as a hero and criticized by others as a vigilante, Barnett has said that he has turned over thousands of undocumented immigrants to U.S. authorities.
Barnett and ranchers have complained that migrants have damaged their land. Barnett told The Washington Times that migrants have torn up his water pumps, damaged fences, killed cattle, stolen trucks and broken into his home.