As surely as fall gives way to winter, many people will be on the hunt for deals on the ski slopes. But this season, with many real estate markets still in a tailspin, the biggest discounts aren't just on lift tickets and snowboards.
Ski homes and condos in popular resort areas from Stowe, Vt., to Aspen, Colo., are priced to move as owners and developers try to get through another Christmas season marked by eroding home prices and sluggish sales.
"You could say we're all hoping for a little something extra from Santa this year," said Randy Roswell, an independent realtor in Salt Lake City, Utah, who caters to home buyers in the popular Deer Valley area.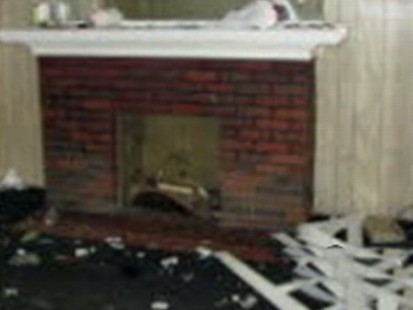 Asking prices on properties in some of the country's priciest ski zip codes have seen 15-30 percent price cuts this year. Sellers have learned that even the most tricked-out ski houses with Jacuzzis, heated decks, and hot tubs aren't immune to the real estate slump, say agents.
"I never thought I would see the day of million-dollar price reductions," said Colorado real estate agent Karen Barrocas of Colorado Ski Real Estate.
Barrocas is a buyer's agent who works in markets like Aspen, Vail, and Telluride. She said more than half of the homes she shows clients have price tags that have been slashed.
"It is definitely a buyer's market and the supply is much larger than the demand," she said.
The luxury sector of the ski home market, which initially held up better at the beginning of the housing downturn, is taking the biggest hit, say property experts.
Banks have turned cautious on high-end lending. Home and condo sales at ski developments -- which soared during the housing boom -- have stalled or flattened in areas like Jackson Hole, Wyo.; Snowmass, Colo.; and Deer Valley, Utah.
Nationally, sales of homes priced over $1 million slipped 1.2 percent in September from the year before, according to the National Association of Realtors.
Julie Olsen, a buyer's broker in Park City, Utah, said some homes in that popular ski town have seen prices reduced "by a million dollars or more."
Priced to Move
Olsen says the biggest price cuts are in luxury resorts, lodges and developer spec homes built in the past two years. Now, Olsen says, with inventory swelling, these places find themselves caught in a severe market downturn.
"Buyers are looking for bargains," said Olsen, whose Web site lists sprawling million-dollar ski condos and single-family homes. "We've taken buyers to a lot of places where prices are lower or reduced."
In Stratton, Vt., broker John Lingley of Vermont Country Properties-Sotheby's International Realty had a listing that sat unsold for weeks at an asking price of $2.6 million. The owners eventually cut the price on the five-bedroom house to $1.85 million and it sold.
Just down the road in Ludlow, Vt., broker Teresa DiNapoli said one of her listings recently had its price reduced to $699,000 from $795,000. The three-bedroom residence sits on nearly one-and-a-half acres. DiNapoli said the home still didn't sell at the reduced price so the owners "got creative."
The home is now furnished and advertises as a so-called turnkey residence -- meaning it is ready to be lived in with very little change needed. The property's price was raised as a result and now lists for $805,000.
"Our market is seeing sales but inventory levels are still high," said DiNapoli.
In Colorado, a condo in a development, steps away from the slopes in Crested Butte, recently had its price cut to $380,000 from $455,000, according to its listing agent, Kiley Flint of Benson Sotheby's International Realty. The price cut of nearly $75,000 was one of the steepest in the area.
"The price has been adjusted in hopes that this residence will sell this winter," said Flint.
In Pitkin County, Colo. -- home to towns like Aspen, Vail and Snowmass -- there were a total of 74 home sales in September 2009, compared to 127 in 2007, according to Land Title Guarantee Company.
Price cuts in ski markets are following a national trend.
Trulia.com, a real estate search engine that tracks local price trends, released a national survey last week that showed almost a quarter of homes on the market -- 23.6 percent -- have had at least one price cut, totaling $27.4 billion in reductions.
Swelling Inventory
"Inventory levels this quarter could create tremendous pressure on sellers to price their homes competitively and move their property," said Pete Flint, Trulia co-founder and CEO.
Of course, some real estate brokers in ski areas hope the market will pick up in the winter, a traditionally high season for them -- and they use that as a pitch to buyers waiting in the sideline.
"Buyers always say, 'I wish I bought when,'" said DiNapoli. "Well, now is 'when!'"