Top 7 Worst States for Divorce
The fees and paperwork in these states make divorce harder than it already is.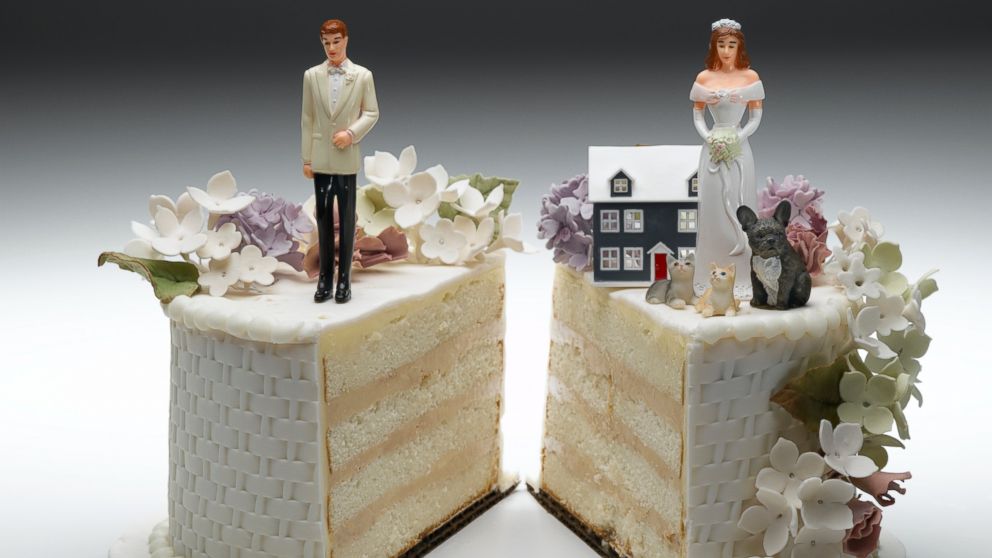 — -- intro: Divorce can take an emotional toll on a family, but the filing and legal process can add another headache in these seven states.
Divorce attorney Bruce Provda said these seven states have among the most expensive filing fees and extensive waiting periods. He also has found these states' length of residency requirements and minimum separation periods are particularly stringent.
If Your College-Bound Kid Doesn't Know These 4 Money Skills, Watch Out
Don't Call it an Escort Service: 'ManServants' Answer to Ladies' Beck and Call
Provda said he used data from the U.S. Census Bureau, state bar associations, Bloomberg and state legislature websites.
"Divorce is a horrible experience no matter what state you're in. The monetary expense isn't half as valuable as the emotional price individuals and their families will pay," Brendan Lyle, CEO of BBL Churchill, said.
Here are the seven states Provda says are the worst states for divorce:
quicklist:title: Nebraskamedia:text:
With a filing fee of $157 and 420 days to process the divorce Nebraska easily ranks in the top of the worst states to get a divorce, Provda said.
"A year's residency is required, which is followed by a two-month cooling-off period," he said. "People in Nebraska tend to get married around 26 years old and, on average, the marriage lasts almost 23 years."
quicklist:title: New Yorkmedia:text:
The Empire State makes the list by combining a filing fee of $335 with a minimum processing time of 360 days.
"The divorce industry in New York put food on the table for New York's private eyes until 2010," Provda said.
That's the year the state finally joined the other 49 in recognizing no-fault divorce. New York requires a marital "breakdown" of six months, but does not require physical separation, he said.
"New York combines a low marriage rate and the nation's second-lowest divorce rate, which may be caused by the high median [first] marriage age of almost 30," Provda said.
Michael Stutman, president of the American Academy of Matrimonial Layers, said the filing fee directly reflects the large population of New York and the funding required to staff the court system to the meet the current demands.
quicklist:title: Californiamedia: 24851410text:
It can take 360 days to process the paperwork and $395 to get a divorce in California. On January 1, 1970, California became the initial no-fault divorce state when Ronald Reagan signed the legislation as governor.
"The state also is the only one of the 50 states that requires a six-month 'cooling-off' period after filing," Provda said, and the filing fee is among the highest in the country.
However, Lyle said, the filing fee can be irrelevant, as "most good lawyers would spill more than that."
quicklist:title: Arkansas media:text:
Arkansas has a filing fee of $165, making divorce a little more affordable than what California requires.
"With a minimum processing time of 540 days, Arkansas is pushed close to the bottom of states when it comes to the best places to divorce," Provda said. "With the longest processing time in the country, Arkansas makes it rough to get a no-fault divorce. There is a mandatory 18-month period of separation and any co-habitation during that period will reset the clock.
quicklist:title: South Carolinamedia:text:
South Carolina requires a minimum of one-year separation before even filing for divorce, which is one reason why Provda adds this to his list.
Residency in the state is required, with a minimum of three months for couples when both live in the state, he adds.
"If only one party lives in South Carolina, then the residency stretches to a year. The state also enjoys the status of being tied with Vermont for the third-longest processing time," Provda said.
quicklist:title: Rhode Islandmedia:text:
Rhode Island has a filing fee of $120, but hands out a minimum processing time of 510 days, making it the second-longest waiting period for a divorce, Provda said.
"Even after filing, there is a long 'cool down' period with another five months. As in the rest of the region, Rhode Island has a low marriage rate, low divorce rate and a high, almost 30, median age at first marriage," he said.
There may or may not be a silver lining for couples eager to split, he said. Besides the typical permitted grounds for divorce found elsewhere in the country, Rhode Island's law permits divorce in case of "…gross misbehavior and wickedness."
quicklist:title: Vermontmedia:text:
The worst state to get divorced in is Vermont, according to Provda.
Couples seeking divorce should go next door to New Hampshire, Cathryn Nunlist, professor at Vermont Law School, told InvestmentNews.
In Vermont, couples must live completely apart during the mandated six-month separation period, according to Provda.
"A year's residency is required before the divorce will be granted and then there's a three-month 'decree nisi' period to go through before the judge's approval is absolute," Provda said.