— -- A young man probably didn't go to his local Target store in North Carolina to "expect more, pay less" when it came to buying a clip-on tie for his job interview. But that's exactly what he got when some workers lent a helping hand by doling out interview tips.
Target customer Audry Mark took a photo of employees helping a Wake County teenager receiving help ahead of his first interview at Chick-Fil-A.
"I see this young teen being hovered over by this Target employee," customer Audrey Mark told ABC station WTVD.
The teen was looking for clip-on ties at Target, which doesn't carry them.
Target employee Cathy Scott said she saw a teenage customer shopping in the store on Wednesday.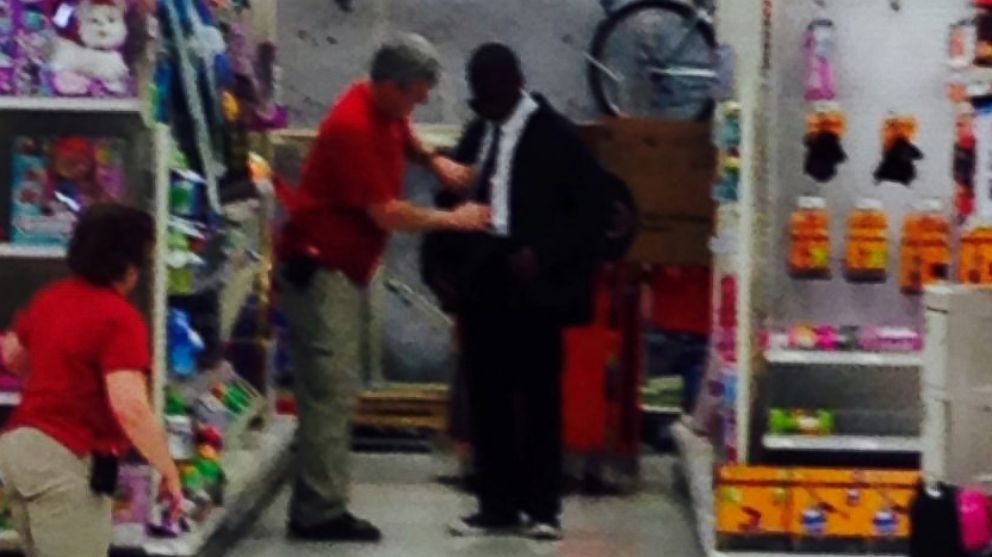 "I asked him if he needed help and he told me he needed clip-on ties," Scott told ABC station WTVD in Raleigh, North Carolina. "We didn't have any."
Scott called a colleague to help tie a real tie on the teen.
"Cathy says, 'Can you tie a tie?' I said, 'Yes,'" Dennis Roberts told WTVD.
So after the teen bought the tie, Roberts helped him with the tie and doled out some advice.
"We said, 'Make sure you look him in the eye.' I'm saying make sure you give him a firm handshake, and she showed him. ... He tucked his shirt in," Roberts told WTVD.
"He was saying, 'Yes, ma'am,' and he was just soaking it all in," Scott told the Raleigh station.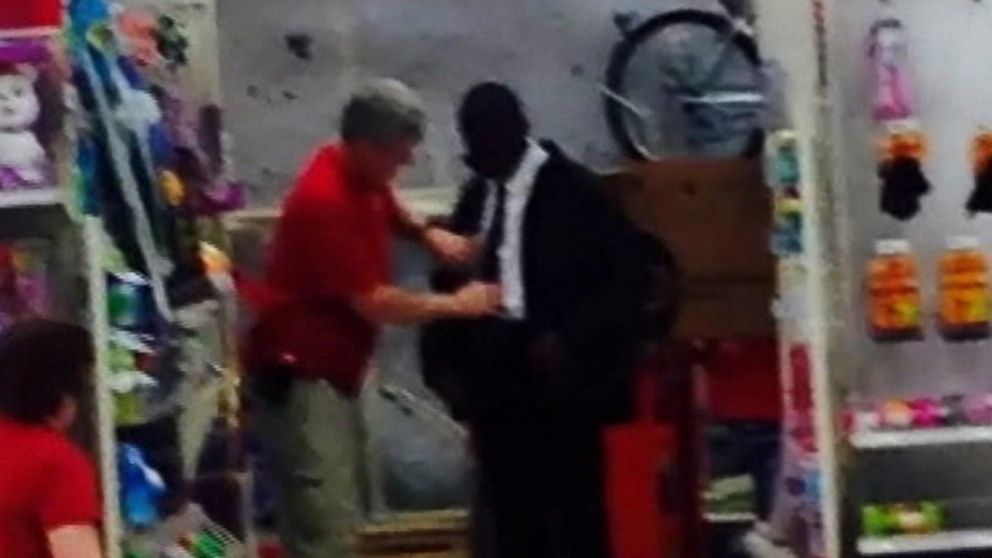 The Target workers even went to a nearby Chick-Fil-A on Thursday and asked a manager how the interview went. The manager said they will let him know by the end of the week, WTVD reported.
"Our team members love going above and beyond every day for our guests," Target told ABC News. "Dennis and Cathy from Raleigh, North Carolina are just two of the countless team members who help make Target uniquely Target. We're rooting for him in his interviews, and by the way, we love his tie."
A spokesman for Chick-Fil-A said the young man participated in an open-interview session and the restaurant is still evaluating the candidates. Second-round interviews will be held in the next week or so, according to Chick-Fil-A spokesman Mark Baldwin, who added that the interview process is "often a very deliberative one and can span weeks."