11 Movies You Should Watch Before Netflix Purges Them
Netflix is purging these movie titles by the new year.
December 30, 2013, 12:56 PM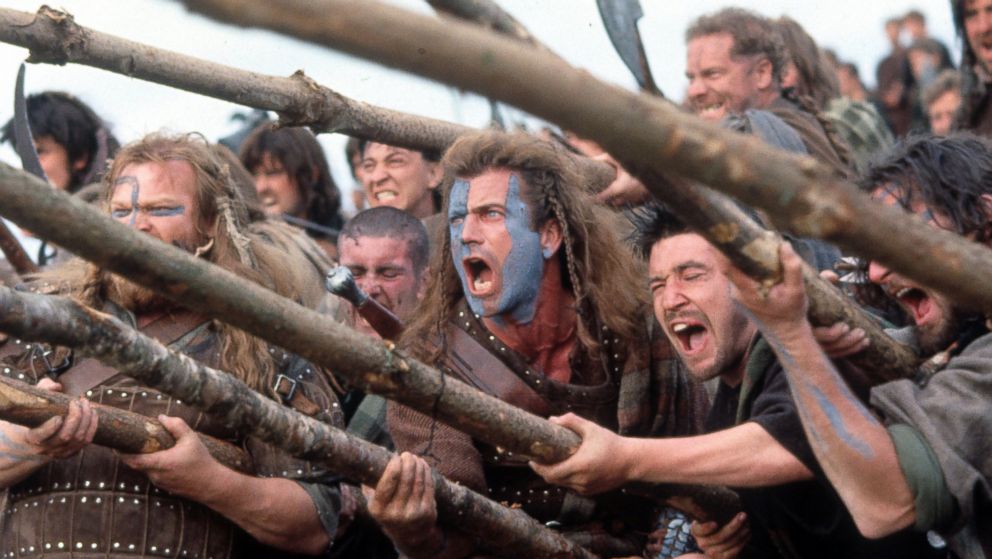 Dec. 30, 2013 — -- intro: Netflix regularly adds to and removes entertainment titles from its streaming lineup, but it's purging nearly 100 titles by Jan. 1, leaving only two days for Netflix subscribers to catch these hits.
The reason behind the latest purge is not clear. Last April, Netflix lost an agreement with Warner Brothers and had to remove about 1,700 titles from its streaming service, which has been called "streamaggedon."
A spokeswoman for Netflix said a few notable titles that will replace the expiring licenses at the turn of the year include "Dexter," seasons five through eight (Jan. 1); "The Talented Mr. Ripley" (Jan. 1); "Jack Reacher" (Jan. 3); and "The Lying Game," season 2 (Jan. 8).
Here are 11 titles worth watching before they disappear from the Netflix stream:
quicklist:title: 'As Good as It Gets'media: text: This 1997 romantic comedy stars Jack Nicholson, who won an Oscar for best actor, and Helen Hunt, who won an Oscar for best actress.
quicklist:title: 'Braveheart'media: 21370634text: You still have two days to stream this 1995 movie that won five Oscars, including best picture and best director (awarded to actor Mel Gibson).
quicklist:title: 'Being John Malkovich'media: 21371456text: Dubbed comedy, sci-fi and fantasy by IMDB, this 1999 movie was directed by Spike Jonze and stars John Cusack, Cameron Diaz, Catherine Keener and, of course, John Malkovich. It was nominated for three Oscars.
quicklist:title: 'Can't Hardly Wait'media: 21371381text: A favorite teen romantic comedy from 1998, "Can't Hardly Wait" stars Jennifer Love Hewitt and Ethan Embry on graduation night.
quicklist:title: 'Capote'media: text: This 2005 crime drama adapted from Truman Capote's "In Cold Blood" earned Philip Seymour Hoffman a best actor Oscar for his portrayal of Capote.
quicklist:title: 'Half Baked'media: text: If you're still on vacation and want a light comedy, try "Half Baked," featuring Dave Chapelle in his early days. Netflix's description of this 1998 movie says it all: "Three ganja-smoking dimwits hatch a plot to raise bail money for their jailed friend by selling dope on the street."
quicklist:title: 'Roman Holiday'media: 21371622text: Watch Audrey Hepburn and Gregory Peck in this classic romantic story set in Rome.
quicklist:title: 'Serpico'media: 21371683text: Starring Al Pacino as real-life undercover New York City cop Frank Serpico in the 1960s, "Serpico" (1973) was based on the book of the same title by Peter Maas. Pacino was nominated a best actor Oscar, but the award went to Jack Lemmon for "Save the Tiger."
quicklist:title: 'Titanic'media: 21371734text: Love it or hate it, the 1997 movie that won 11 Oscars will be leaving the Netflix stream in 2014.
quicklist:title: 'Top Gun' media: 21371834text: Tom Cruise. 1986. Oscar for best original song: "Take My Breath Away." Need we say more?
quicklist:title: '50 First Dates'media: text: Adam Sandler and Drew Barrymore steal hearts in 2004's "50 First Dates," set in Hawaii.