It's not too late to try your luck in the Mega Millions jackpot drawing, and these days, hordes of people are taking a shot at winning big.
There was no winning ticket that matched the numbers in Friday night's $207 million drawing.
Winning numbers: 9-38-44-48-49. Golden Mega Ball is 13.
Next, the pot grows to $252 million, with the next chance to win Tuesday.
In the meantime, one thing's for certain: A bad economy is good for the lottery business.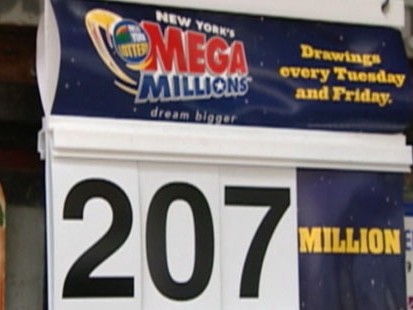 People are desperate to win and are opting to throw down a dollar for a lotto ticket rather than hold onto their cash.
"People know that they are playing something that are long-shot odds, but really, it's hard for the mind to grasp that playing the lottery is kind of like putting your cash in the shredder," said psychologist Nando Pelusi. "But we love the hope."
Between last night's gigantic Mega Millions drawing and the $260 million Powerball ticket sold just days ago at a South Carolina gas station, nearly half a billion lottery tickets have been up for grabs this week.
In fact, more than half of all states with lotteries have seen increased ticket sales in the last six months.
"The Georgia Lottery Corp. just finished another record year, and we think, in truth, that we would be up a lot more if the economy were better," said Georgia Lottery CEO Margaret DeFrancisco.
Lotto Tickets: Hoping for a Lucky Break
Facing job loss, home foreclosures and struggles to pay the bills, those lining up for lottery tickets hope this could be their lucky break.
In Georgia, lottery officials have noticed customers taking advantage of lower gas prices by using their convenience store change to buy extra lottery tickets.
"When I'm out and about, people say I haven't called their number," said Mega Millions Lottery host John Crow. "So I tell them to play tomorrow night and I'll probably do it then."