I knew it. Maybe it was the lines of people trying to hail a cab in the bus lane, or the long lines in certain fast food restaurants in midtown (locals don't eat there -- we know better).
From the buses loaded with tourists on their way to hear "authentic" gospel music in Harlem, to lines at the South Street Seaport, it's clear that New York City is a growing tourist destination. In fact, last year, despite a decline of 2 million visitors from the previous year, it surpassed Orlando and Las Vegas as the number one tourism destination in the U.S.
How did this happen? In a word: marketing.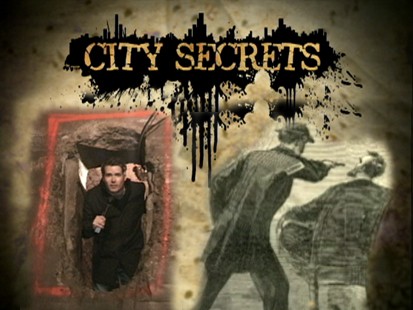 For our purposes, the distinction between marketing and advertising is great, because NYC has spent fewer advertising dollars than
Vegas
or central
Florida
. Instead, it has simply marketed better. Vegas has been hard-hit by the negative perception that company meetings and conventions were happening there during an economic downturn, and Central Florida was hit hard by the recession and the toll it has taken on American families and visitors from Europe. Nevertheless, you might argue that NYC, on paper, is a tougher sell.
New York has ongoing concerns about terrorism, has lost twice as many jobs as in the past two recessions, and is the nation's most expensive city. But in 1999 it created NYC and Company, a hybrid chamber/tourist bureau/ad agency that bills itself as the official marketing organization for the City of New York. And it has a billionaire mayor,Michael Bloomberg, who is clearly a talented businessman. New York has consistently made the moves necessary to increase the visibility, usability and attractiveness of the city.
In 2007, the city launched its first global advertising campaign -- but unlike Vegas with a budget of about $85 million, New York's campaign, valued at about $30 million, cost less than $5 million in cash as it was accomplished largely by barter, giving countries abroad advertising space in New York.
Last month, New York announced a partnership making American Airlines the official carrier of the city. For that distinction American Airlines gave up advertising dollars to the city, pledged additional dollars to promote its routes to NYC and pledged millions to upgrade the city's airports, JFK and LaGuardia.
New York's Bold Moves to Market Itself
The city's made bold moves in establishing business partnerships. It invested in developments like Hudson River Park, the area along the Hudson River from 59th Street to Battery Park. It created "cafe" areas in midtown by closing down streets and putting out permanent tables and chairs -- all further examples of how streamlining the process has worked for the city.
By contrast, central Florida's new campaign, "Awaken your Florida Side," has been called bland by some industry experts, who say it doesn't deliver any new or interesting information or imagery. In fact, there was a minor uproar when a stock image showing a man sailing his boat in open waters used in the campaign was discovered to not be Florida at all. Florida tourism now carries an apology on its home page.
On the other hand, Disney (the parent company of ABC News), arguably one of the world's best marketers, managed to increase attendance at its theme parks last year even as the other major parks, Sea World and Universal, showed significant losses. Las Vegas, in its attempt to lure blue-collar vacationers to the city for a little rest and relaxation, may have underestimated the severity of the recession.
The Game Changer: One Single Marketing and Tourism Organization
So what is the marketing message that is bringing people to New York in large numbers -- over 40 million last year? The advertising campaign "This is New York City" (the "I Love New York" campaign touts the entire state) lets New York speak for itself. And it might be just that, an eclectic blend of entertainment, art, commerce and religion. Or, as respected ad man George Fertitta, chief executive of NYC and Company has said, it's the "extraordinary abundance" of the city.
But marketing alone can't possibly do the job. In this case it is a clearly defined goal -- the city wants to reach 50 million visitors a year by 2012 -- that has created focus. Pooling significant resources within one entity, NYC and Company, gives the effort the necessary scale to get attention and results. Support of the mayor's office allows the organization to move from the conception of an idea through its approval and implementation in a deliberate and seamless fashion.
New York City's idea to create a single marketing and tourism organization with the emphasis on marketing has streamlined the process and yielded significant benefits. I predict this action will be copied in other places as well.
The work is the opinion of the columnist and in no way reflects the opinion of ABC News.
Larry D. Woodard is president and CEO of Graham Stanley Advertising, a full-service advertising agency based in New York City. He is also chairman of the American Association of Advertising Agencies New York Council and the recipient of many prestigious industry awards, including two O'Toole Awards for Agency of the Year, the London International Award, Gold Effie, Telly, Mobius, Addy's and the Cannes Gold Lion. A blogger and a frequent public speaker, Woodard enjoys discussing the intersection of media, politics, entertainment and technology.