Just when it seemed we knew all we needed to about Paris Hilton, her former manager is reportedly getting ready to tell us more.
According to the New York Daily News, Jason Moore is shopping a book called "Controling Chaos" about how he turned the socialite -- whom he refers to as "this blond piece of clay" -- into a star. A pitch letter quoted by the newspaper makes the process sound pretty ugly.
"Jason will demonstrate how, for 10 years, he managed to save his mercurial client from disgrace by manipulating the media, and Paris herself," the Daily News quotes the pitch letter as saying. "Paris was oftentimes her own worst enemy, making a sex tape with a former boyfriend, nursing hangovers during photo shoots, falling asleep everywhere, and getting thrown in jail for numerous driving violations. If Paris Hilton didn't have Jason Moore pulling the strings, cleaning up her messes ... she could well have faded into oblivion."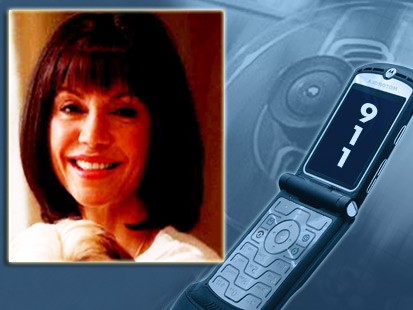 Moore and Hilton ended their decade-long working relationship in 2008. While reports claimed they split because Moore's wife was tired of the high-maintenence Hilton monopolizing his time, Moore told Us Weekly magazine, "There were a lot of reasons -- both personal and professional -- for the split, but nothing had anything to do with my marriage."
Moore, his literary agent and Hilton's publicist did not immediately respond to requests for comment. Should the tell-all make it on to store shelves, it would be the latest blow dealt to a star by someone who used to serve them. Below, check out five more battles between celebrities and hired help:
Victoria Principal
In the case of Victoria Principal, the fight got physical. The "Dallas" star and her former housekeeper, Maribel Banegas, filed lawsuits alleging assault by the other during a Dec. 26, 2008, blowout at Principal's home.
According to the lawsuit filed by Banegas in L.A. Superior court in May, Principal pulled a gun on her after she took too long walking the actress' pet Shih Tzu.
The reason for the extended outing? Banegas was waiting for the dog to do its business, she says.
The housekeeper claims Principal fired her on the spot. When Banegas asked for her final check, Principal went upstairs and came back down with a gun, "which she then pointed and aimed" at the maid, according to court papers.
A day after Banegas filed her lawsuit, Principal followed up with her own, admitting she did pull a gun on the housekeeper, but only after she says that Banegas threatened her, screamed "give me money" and injured her dog so badly that it was "writhing in pain" the next day.
As if the court papers weren't enough, tapes of the 911 calls made during the confrontation make the drama sound like the stuff of a daytime soap opera.
"[She] want to kill me," Banegas tells the emergency operator. "I need help. She's pointing a gun. She's going to kill me. She's after me."
In her own call, Principal paints Banegas as the problem.
"I have a housekeeper that I don't really know who's on the premises," Principal tells the operator. "She's locked herself in the guesthouse and she's robbing me. I told her I'm calling the police and I need you here now. She's threatening and she's locked herself in the guesthouse."
Both women are suing for unspecified damages. Representatives for Principal declined to comment on her case; calls to Banegas' lawyer were not returned.
Rob Lowe
Maybe Rob Lowe should consider roping in a relative to look after his kids.
The "Brothers & Sisters" star filed defamation lawsuits against former nannies Laura Boyce and Jessica Gibson last year, accusing Boyce of "spreading malicious lies" about his family and Gibson of falsely claiming to have had a "personal and intimate relationship" with him.
Lowe said Gibson "bragged" about giving him a massage during a trip with the Lowe family and told people "she wished he would divorce Sheryl Lowe," according to court documents.
Both women sued back, claiming harassment by the actor and his wife. But it appears all parties decided a courtroom wasn't the place to air their grievances; last week, attorneys for the former nannies and Lowe asked for all the lawsuits to be dismissed. None of the attorneys disclosed whether a financial agreement had been reached.
Heather Mills
Another celebrity plauged by nanny trouble: Heather Mills, the ex-wife of former Beatle Paul McCartney. In December, Sara Trumble, who served as a nanny for Mills for four years until resigning in September 2008, filed a legal claim against her alleging sexual discrimination and unreasonable working conditions.
Trumble claimed that her work went beyond looking after Beatrice, Mills' daughter with McCartney. She said Mills required her to blow-dry her hair, work unreasonable hours and spray-tan her naked body.
At the time, Mills' publicist, Joe Dolce, told ABCNews.com, "Heather is devastated. ... For years she has treated Sara as a member of the family."
After Trumble filed her claim, a video of her singing Mills' praises emerged on YouTube.
"Heather's given me the chance to work, where no one else would take me because I have a baby," she says in the video. "She's given me this chance so I can bring my daughter to work with me."
Trumble confirmed to British newspaper the Telegraph that the video was shot by "one of Heather's team" shortly after she started work for Mills, but Dolce denied that she made Trumble or any of her employees shoot such videos. He declined to comment on the current status of the case.
Naomi Campbell
Naomi Campbell's runway strut is almost as famous as her fiery temper. In 2000, the supermodel pleaded guilty in a Toronto court to a 1998 assault on Georgina Galanis, a former assistant who accused Campbell of assaulting her with a telephone in a hotel room and threatening to throw her out of a moving car. After paying Galanis an undisclosed sum and agreeing to attend anger management classes, Campbell's record was cleared.
But, apparently, the classes didn't stick.
Three other employees of the supermodel accused her of physically lashing out at them, most notably former housekeeper Ana Scolavino. In March 2006, Campbell was charged with second-degree assault for allegedly assaulting Scolavino with a jewel-encrusted cell phone. She pleaded guilty to a charge of reckless assault in January 2007 and was sentenced to five days community service and more anger management education.
Britney Spears
As if her child custody battle with ex-husband Kevin Federline wasn't tough enough, Britney Spears got burned by her ex-bodyguard in September 2007 when he appeared as a secret witness. Tony Barretto was prepared to testify about "issues of nudity by Ms. Spears, drug use and safety issues involving the children" that he witnessed as her bodyguard before she fired him in May 2007, according to his attorney, Gloria Allred. But instead of testifying, Barretto's written allegations were entered into court as evidence.
Spears ended up surrendering custody of Sean Preston and Jayden James to Federline in July 2008. She retains visitation rights with her two sons.