The Nashville floods that ravaged the capital of country music this year may have knocked the city down, but country superstar Garth Brooks is proving tonight with a benefit concert that his hometown will always get back up and fight.
"The message we want to send out and why we are here is because Nashville is back up and running -- 100 percent," Brooks said. "And the goal is to be better than before it happened."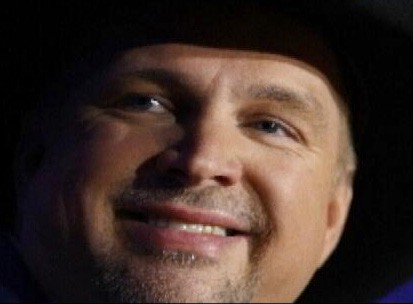 The proceeds from tonight's benefit concert tonight at the Bridgestone Arena in Nashville will go toward the
Community Foundation of Middle Tennessee
, which has provided
assistance to flood victims
since May, when record-breaking flash floods tore through Nashville.
The raging waters destroyed homes, killed more than two dozen people in three states and turned the famed Grand Ole Opry into an underwater disaster.
"I think the image that affected me the most was the Grand Ole Opry. I mean, that's our home," Brooks said. "And to see that thing five or six rows deep in water, like a pool or a river or lake ... there's just no way it could be happening. That kind of brought it home."
Brooks said the Grand Ole Opry has been the backdrop for some his life's major highlights, including singing at the famed establishment. He now believes there was a reason the waters flooded in.
"The Grand Ole Opry re-opened and it's better than it was before the flood. There's our light, there's our torch," he said. "So all of us should be going with the thought of, 'We've got to be better than we were before the flood.'"
"That's why the flood came, to make us better," he said, "and that's what, hopefully, tonight is a small, small part of."
Nashville has long been praised by country music stars and residents alike for being a booming hub for music and entertainment while holding tight to its small-town feel.
But the city collectively felt largely ignored after the floods were overshadowed by another disaster in the South -- the BP oil spill in the Gulf of Mexico.
In the Shadow of the Oil Spill, Nashville Helped Themselves 'And I'm Very Proud of Them'
With the nation and the government's attention focused on the spill victims and the environmental disaster caused by the oil that flowed into the ocean for several weeks, Brooks said, it was up to Nashville to help themselves.
"The reason why I love this city more after the flood than I did before -- and I loved this city before -- was because they basically did it by themselves," he said.
"No offense to our press, but something else was going on in the planet that too our press down to the Gulf ... while Nashville stayed quiet and reached within their own people, pulled them up by the bootstraps and started working," he said. "And I'm very proud of them. And it continues."
Brooks said he's looking forward to tonight's concert because it will be more than just another gig.
"It's the easiest gig I've ever had. It's easier than breathing. And probably next to holding my baby girls, nothing is better than this, you know," he said. "The moment of, 'Okay look -- for the next three hours we're not going to cry, we're going to laugh. We're not going to play down the tragedy, but we're going to have fun."
"These people need to laugh," he said. "And if you've ever been to a Garth show, that's what it's all about -- screaming at the top of your lungs, singing however you want no matter how good or bad you sing."
"You go out, have fun, you're among family," he said. "And you're safe here and that's what I love about our shows."