Ellen DeGeneres, the talk show host who dances with her fans, will be the new judge on "American Idol," replacing Paula Abdul, who quit this summer.
DeGeneres will join Simon Cowell, Randy Jackson and Kara DioGuardi for the ninth season of the show, Fox announced late Wednesday. She will appear after the auditions, which will feature appearances by guest judges Victoria Beckham, Mary J. Blige, Kristin Chenoweth, Joe Jonas, Neil Patrick Harris, Avril Lavigne, Katy Perry and Shania Twain.
"I'm thrilled to be the new judge on 'American Idol,'" DeGeneres said in a statement released by Fox. "I've watched since the beginning, and I've always been a huge fan. So getting this job is a dream come true, and think of all the money I'll save from not having to text in my vote."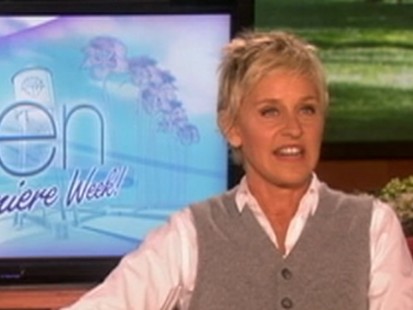 Abdul, who has served as a judge for the Fox reality competition since its 2002 inception, quit on Aug. 4. She announced her decision on her Twitter feed, saying, "I'll miss nurturing all the new talent, but most of all being a part of a show that I helped from day 1 become an international phenomenon."
She did not elaborate on why she quit.
Fox and the show's producers, FremantleMedia North America and 19 Entertainment, said they were "saddened" that Abdul would not be returning to the show, noting that she had been "an important part of the 'American Idol' family over the last eight seasons."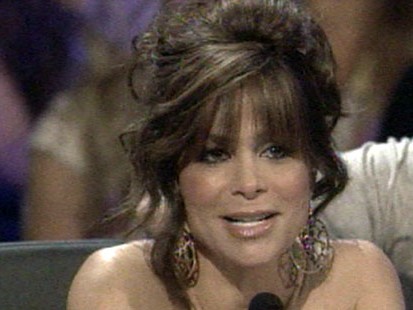 "I could not be more excited to have Ellen join the 'American Idol' family," Simon Fuller, the show's creator and executive producer, said. "Ellen has been a fan of the show for many years, and her love of music and understanding of the American public will bring a unique human touch to our judging panel. I can't wait for this next season to begin."
Degeneres, 51, told the audience at the taping of her show scheduled to air Thursday that she's joining the "Idol" panel, but said she would not be giving up the talk show.
And she indicated that as a judge, she will be very much like the warm-hearted person her fans have come to know on the talk show.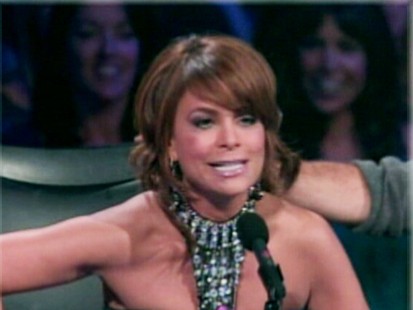 "Hopefully, I'm the people's point of view because I'm just like you," DeGeneres said on her show. "I sit at home and I watch it, and I don't have that technical ... I'm not looking at it in a critical way from the producer's mind. I'm looking at it as a person who is going to buy the music and is going to relate to that person."
Her talk show, "The Ellen DeGeneres Show," which is entering its seventh season, won the Daytime Emmy for Outstanding Talk Show Host four years in a row and has earned a total of 29 Daytime Emmy Awards.
The Associated Press contributed to this report.