At the end of its seasonal road, "Mad Men" evokes yet another memory of the '60s: the Sunday drive.
It may be hard for young viewers to believe, but back when gas prices were low and car culture was at its height, families would get in their cars and go for no other reason than to be out together. Sometimes the journey was the goal, with no destination in mind. And sometimes the driver actually was headed somewhere; those of us in the back seat just didn't know it.
That ritual has been reflected in AMC's breakthrough Emmy-winning drama, which wraps up its second run Sunday at 10 ET/PT. For much of this 13-episode stretch, particularly early on, we watched the show less for plot progress than for the sheer pleasure of spending time with these rich, troubled characters, and for the not-insignificant buzz we got from their clothes and hairdos.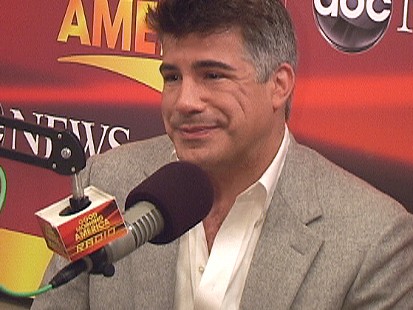 Major events took place, from hidden births to parental deaths. And gradually, the social changes that rocked the decade are taking hold, as this faraway world morphs into ours. But the movement seemed incremental and largely in the background.
But now that we've come to the end, we can see how far we've traveled — and that Matthew Weiner, creator of this small-scale masterpiece, was always headed here. Take just one story that at first seemed insignificant: Roger's latest secretarial fling. By last week, it was clear that the affair had not just ruined his marriage, it had put his company in play. And now we see the ramifications a merger could have for the central character, Don Draper (the role that has made a leading-man star out of Jon Hamm).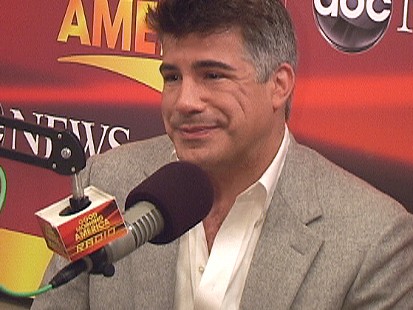 Sunday's finale brings Don's story to a head and his show full circle. As the season opened with a real event, Jackie Kennedy's tour of the White House, it ends with the Cuban missile crisis, which sets the hour's worried, mournful tone. Studious viewers will also notice a literary roundabout: The episode title, "Meditations in an Emergency," is the name of the book of Frank O'Hara poems Don read from in the first episode.
A man who creates images for a living, Don has spent most of this season watching the image he created for himself come apart — waiting, as that first episode poem prophesied, "for the catastrophe of my personality to seem beautiful again." Sunday, he attempts to come to terms with who he is and who he wants to be, and whether he wants to rebuild his life with the increasingly complex beauty he married (January Jones, who has become the upside epitome of a Hitchcock heroine).
This journey to self-discovery, or perhaps self-reinvention, has not always been a smooth one. Like The Sopranos, the show that reset Weiner's career, Mad Men's ambitions can get the best of it, as with a miscalculated, miscast jaunt to Palm Springs that seemed wildly out of character for both Don and the show.
The only plus side to Don's poolside stint was that it gave us some relief from a world that, for all its chilly beauty, can be stifling. This is a land where people are cold and calculating, and even a child's crush can take on a tinge of madness. And yet for anyone who loves TV drama at its best, it's a land that demands to be visited.
And you don't even have to get in your car to get there.