Just about everyone in Hollywood stars in the new movie "Valentine's Day."
The film reunites "Pretty Woman" director Garry Marshall with its star, Julia Roberts, and also features Bradley Cooper, Jessica Alba, Ashton Kutcher, Anne Hathaway, Topher Grace, Taylor Swift, Taylor Lautner, Jessica Biel, Eric Dane, Patrick Dempsey, Jennifer Garner, Queen Latifah, Jamie Foxx, Kathy Bates, George Lopez and Shirley MacLaine. Whew!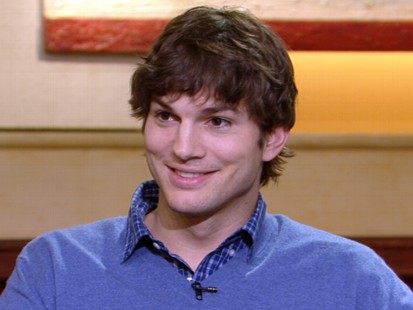 The movie takes a cue from Virginia Woolf's "Mrs. Dalloway," where the entire film occurs on one day, V-Day. From the beginning, the movie is a romantic masquerade with Kutcher at the center of the plot, waltzing in and out of storylines, as a florist who becomes more of a trusted confidant than salesman to his clients.
When Dempsey, who plays a heart surgeon, enters the flower shop with two orders (one for his wife and one for his girlfriend), Kutcher realizes that his best friend, a school teacher played by Garner, is Dempsey's unsuspecting mistress.
Quickly, other character identities are clarified.
Hathaway
plays a temporary receptionist, who's really a phone sex operator, who's actually a poet.
Dane
is a masculine football player on the verge of retirement, but he's really harboring a secret about his sexuality.
Roberts is a sexy army captain flying home for one night to see her sweetheart. But it turns out that she's not visiting her lover. MacLaine is a retired actress who's happily married to her soul mate, played by Hector Elizondo, until she confesses an indiscretion long ago. And the film's two self-professed V-Day haters, Biel, a publicist, and Foxx, a sportscaster, meet over work and by the end of the movie, mix business with pleasure.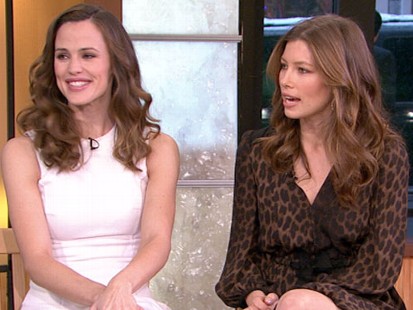 Somehow, most of the characters intersect toward the end at an Indian restaurant for an anti-Valentine's Day dinner party hosted by Biel. Garner breaks a giant heart piñata, Foxx dances to Bollywood music, and Biel encourages guests to burn relics of romances past. While it's not exactly the
"Slumdog Millionaire"
dance-off finale, the scene triggers a series of happy endings and plenty of concluding kiss-and-cry moments for the characters and the audience to savor.
Even with all the star wattage, though, the reviews have been tepid. Movie critic Marshall Fine calls the movie the "equivalent of an elaborately wrapped package which turns out to contain only styrofoam peanuts."
What may be more interesting, and probably just as convoluted as the movie's storyline, is the actual love lives of some of the cast members. See if you can follow their real-life romantic storylines below:
Bradley Cooper: