In a world where celery sticks and egg whites sometimes constitute a meal, a biological excuse to pig out can be a blessing.
This week, two pregnant actresses opened up about how they're indulging while they're expecting. "Resident Evil: Afterlife" star Ali Larter declared "I eat everything!" to reporters at San Diego's Comic-Con.
"I bake myself strawberry shortcakes and then I wake up at three in the morning and I eat them," said the 34-year-old Larter, soon to be a first-time mom. "I love it because so much of the time, I have to be careful. I work out. I play certain roles where it's important for me to look a certain way. But now it's just freedom. It's like, bring on the Sprinkles cupcakes, pizza, pasta. I'm loving it!"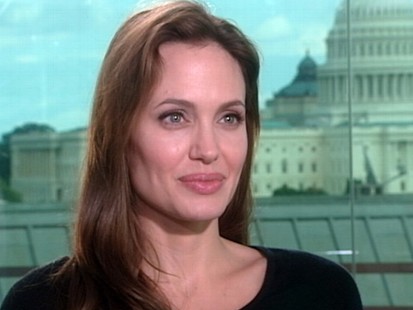 It's not just junk food. At the premiere of her latest movie, "Cats & Dogs: The Revenge of Kitty Galore,"
Christina Applegate
told "
Entertainment Tonight
" that she's craved "weird things at weird hours" throughout her pregnancy, but avocados especially.
Larter and Applegate are the latest stars to leap outside the string bean-lined bounds of a normally strict diet in the name of pregnancy. Below, check out more cravings Hollywood's leading ladies slayed while expecting:

Angelina Jolie
may look svelte in "Salt," but the mother of six reportedly didn't worry about her waistline when she was carrying her twins, Knox Leon and Vivienne Marcheline, now age 2. According to
OK! magazine
, she indulged in onion rings and dark chocolate revved up with Mexican chillies and cinnamon: spicy and sexy.

Jessica Alba's abs are legendary. But while pregnant with daughter Honor Marie in 2008, the "Fantastic Four" star swapped her six pack for ham and cheese sandwiches.
Alba spent part of her pregnancy in France promoting "The Eye," and during her Parisian sojourn, she wrote on her personal blog, "Every day I have eaten ham and cheese sandwiches, I can't get enough of them. ... My tummy is getting bigger by the second and the little one must like the food too because it is moving and kicking like crazy. IT'S THE BEST."
"The best" was not to last. Just three weeks after giving birth, Alba headed back to the gym, and swapped the ham sammies for fruit and almonds, according to
People magazine
.

Heidi Klum, ever the multitasking supermodel, managed to combine slaying a craving with voguing for work. While pregnant with daughter Lou Sulola in 2009, Klum stripped down for a nude photo shoot for her book, "Heidilicious." Klum decided to sweeten the session a bit.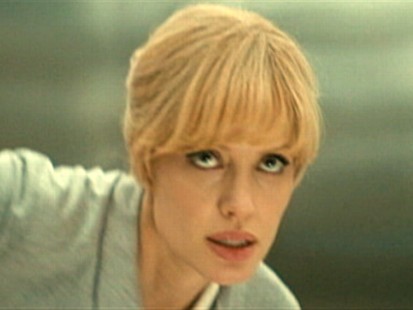 "I said, 'I would love to be covered in chocolate,'"
she told Ellen DeGeneres
. "So someone ran out to the store and got, like, I think, seven or eight of those squirty chocolate things and they just squirted it all over me and he took the photo. It was yummy... especially when you're pregnant." Klum said the cleanup process was even better: "I licked half of it up!"

It's true: Kelly Kapowski of "Saved By the Bell" once shied away from meat in real life. But Tiffany Thiessen's pregnancy turned her into a carnivore. "I used to be a vegetarian and I'm eating red meat now. It's weird," she told StyleList.com in March. "I crave a lot of fruit and a lot of dairy, which I never used to drink. I'm definitely listening to my body, but it's been a big transition."

Not all stars succumb to the urge to indulge. While pregnant last year, "Keeping Up With the Kardashians" star Kourtney Kardashian told People magazine, "I have more healthy cravings than my normal eating habits, like I crave fruit and cold things like smoothies." After the birth of son Mason Dash, Kardashian took her healthy lifestyle to the extreme -- determined to get back her pre-baby body for a photo shoot, she exercised twice a day and barely ate, and ended up collapsing while running on the beach. The lesson: everything in moderation, even in Hollywood.