Guys have won the last two seasons of "American Idol," but will women rule this year?
The judges seem to think so.
"I would say there is a better chance of a girl winning this year than last," Simon Cowell predicted during a conference call after the show's Hollywood week.
"You want somebody who represents what's going on at the moment," he said. "I'd love to find a Taylor Swift -- somebody who is relevant, rather than just a contest winner."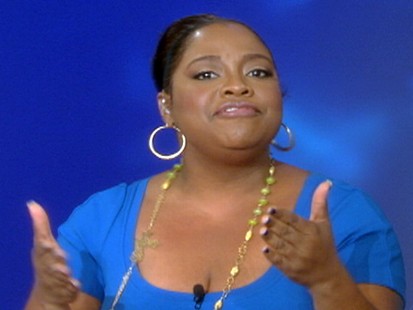 As this year's
Grammys
showed, women are especially relevant in the music industry right now.
"This year, it's the woman's movement," Kara DioGuardi said during the conference call. "Just look at artists like Taylor Swift, Lady Gaga and Beyonce. Looking at the talent we have this year -- it's similar. The girls are unique, they're different."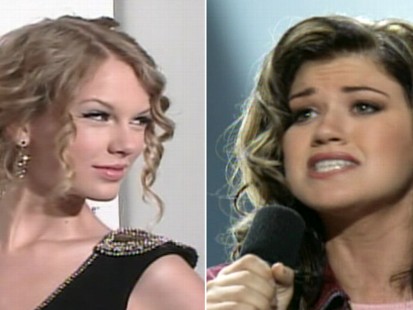 "I would love to see a girl win," DioGuardi said.
Randy Jackson also predicted a woman will win.
"I think a girl's gonna take it," he told MTV News. "I think the talent's bigger this season with the girls. I think they came in better, more prepared and they probably were at home saying, 'God, every season a boy wins. What happened to the girls?'"
If this first week of the semifinals is any indication, the girls are off to a stronger start. Neither group had a great night, but many "Idol" watchers agree that the boys were pretty bad.
"With the guys you can't pick out one stellar performance," MJ Santilli, who writes about "Idol" on mjsbigblog.com, told ABCNews.com.
The notable exception, she said, was the tall blonde good-looking Texan Casey James, who has gotten more attention for taking his shirt off during his audition than for his vocal prowess. DioGuardi professed to have a crush on him.
On Wednesday night he delivered a steady performance of Bryan Adams' "Heaven," despite DioGuardi's ogling. After commenting on his looks, the judges did compliment him on his talent. Santilli hopes the focus turns more to his singing ability.
"They're turning him into an object," she said. "They are distracting from his talent. I think it could hurt him. I think he has a chance to do well."
Few Crush-Worthy Guys
Perhaps James stands out all the more because there are so few crush-worthy men on this season's "Idol." That, along with the lukewarm performances by the men, could benefit the women.
"I think the judges stacked the deck with guys that weren't that great this year," Santilli said. "I think they really do want a girl winner."
Wait a minute. Isn't this America's "Idol"? Can the judges really "stack the deck"?
Santilli thinks the judges start positioning their favorites during summer auditions.
"They do have an idea of who they would like to win and who they want to market," she said.
"I think they choose the top 24 in mind with who they want to win," Santilli added, "and they surround them with people who will get voted off fast."
Of course, America has the final say. Remember Cowell predicted Adam Lambert would win last year? Voters gave the victory to Kris Allen instead. The year before, voters chose David Cook over David Archuletta.
While the judges might like to see a woman win this year, it's not necessarily great for the show. In past seasons where women were at the top, the show's ratings went down and "Idol" summer tour ticket sales declined.
Santilli said the all-female top finalists from season three, which included LaToya London, Jasmine Trias, Diana Degarmo and winner Fantasia Barrino, had the lowest-selling "Idol" tour of all time.
Season six, which produced the last female "Idol," Jordin Sparks, had a sharp ratings decline once the live shows began.
"This year reminds me of season six," Santilli said. "The contestants that have the most buzz are women. And the core female audience wants a guy they can get a crush on."
"People already think this season is boring," she said. "If the singing doesn't pick up, if there aren't more water cooler moments, the ratings are going to dive."
One plus for the women winners: they've sold more records than their male counterparts. Kelly Clarkson and Carrie Underwood are bona fide recording stars. That's more than you can say for Kris Allen and Taylor Hicks.