The 20th-season premiere of "The Bachelor" aired Monday night on ABC, and by the end of the two-hour episode, the show's latest star, Ben Higgins, realized that there was drama brewing in the mansion.
Interested in
?
Add as an interest to stay up to date on the latest news, video, and analysis from ABC News.
The drama came in the form of Lace, a real estate agent who made a bold move upon her arrival by kissing Ben. She pushed for another kiss later on, only to be rebuffed. Nevertheless, she was confident she would receive the first impression rose.
That didn't happen; instead, Olivia, a news anchor, got the rose.
Lace, who irritated some of the other bachelorettes who thought she was trying to monopolize Ben's time, took it personally, even after she received a rose at the first rose ceremony of the season. She pulled Ben aside and complained that he didn't look at her once around the time he handed out the first impression rose.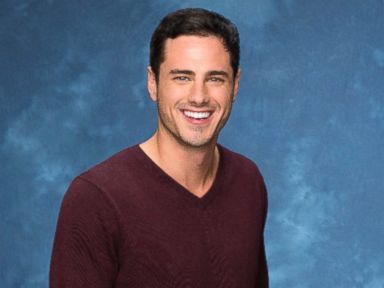 Ben was perplexed, telling the cameras, "I have a feeling the drama is just getting started."
Ben, a software salesman originally from Indiana who was eliminated by Kaitlyn Bristowe on the 2015 season of "The Bachelorette," sought advice from three former "Bachelors" -- Chris Soules, Sean Lowe and Jason Mesnick -- before he began his journey.
He greeted 28 bachelorettes at the mansion. Among the more interesting arrivals: Shushanna, a mathematician who spoke to Ben in a foreign language; JoJo, a real estate developer who emerged from the limo wearing a unicorn head; Mandi, who had a big rose on top of her head; Maegan, a cowgirl who brought a mini-horse with her; and twins Emily and Haley.
Ben was surprised when Becca Tilley and Amber James, both of whom appeared on Chris Soules' season of "The Bachelor" last year, belatedly showed up to enter the competition.
Several women were eliminated at the rose ceremony. We'll catch up with Ben and the remaining bachelorettes when "The Bachelor" resumes next Monday night.