— -- "Bachelor" and "Bachelorette" fans often wonder what goes on in the fantasy suite.
For Andi Dorfman and her new fiancé, Josh Murray, it meant a lot of chit-chat about the future, including what engagement ring he should choose.
"It's a pretty big deal. I might as well tell him [what I want] if we're getting engaged!" Dorfman told ABC News, adding that she "could not be happier" with his pick. "Normal couples would go ring shopping or talk about it, so I'm like, 'Round, halo, maybe triple shank."
5 Things to Know About 'Bachelorette' Andi Dorfman's Fiance Josh Murray
'Bachelorette' Recap: Andi Dorfman Chooses Josh Murray
He listened. The Neil Lane sparkler -- an oval cut diamond surrounded by 154 round cut diamonds -- is three carats. The platinum band is also studded with diamonds.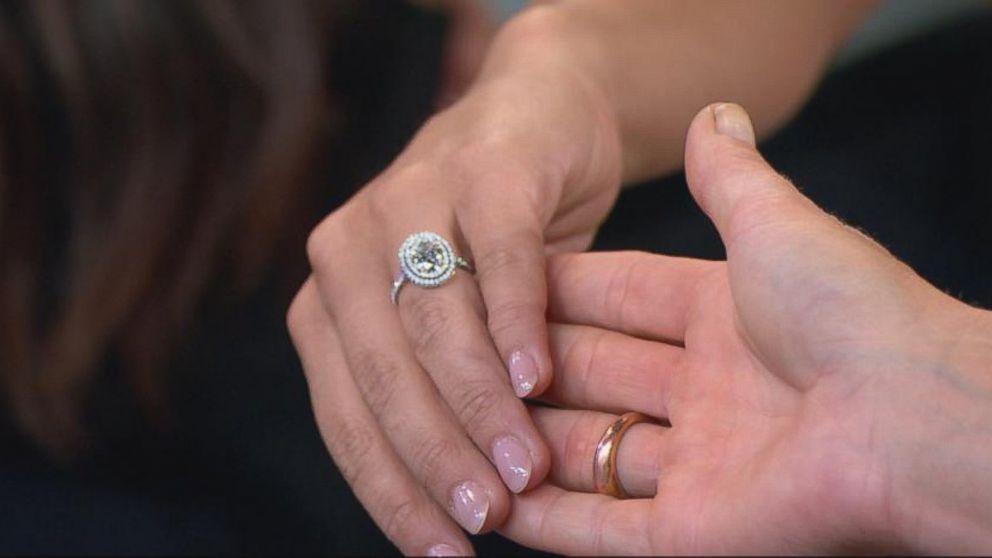 "There's no triple shank, but this is round, halo and it is nice and big," Murray said. "I wanted to make sure it was the perfect ring for her."
However, they didn't just discuss jewelry. Murray said that he and his bride-to-be talked about their future plans for hours in the kitchen and became "best friends." Walking out, he felt confident that they'd end up together.
"It's over," Murray said he remembered thinking. "Done deal!"