At the height of his real-life "Gossip Girl" romance with co-star Blake Lively, Penn Badgley told Parade Magazine, "Blake and I have been able to make our relationship work because we're both having success in a tough business. There's zero competition or jealousy."
On Wednesday, a rep for both stars – their "Gossip Girl" counterparts Serena van der Woodsen and Dan Humphrey were also romantically involved – confirmed to People that the couple, who began dating in 2007, have called it quits.
Does spending too much time together both on the set and off the set portend potential disaster for celebrity-couple relationships?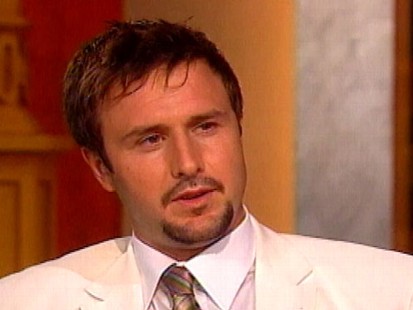 Excess proximity can indeed be debilitating, especially considering what David Arquette had to say. After 11 years of marriage, Arquette and
Courteney Cox
recently announced their separation. Speaking Wednesday on Howard Stern's Sirius XM radio show, Arquette said he hoped that some space might help their relationship. "We gotta kind of make this separation more separate," he said. Later in the interview, he said, 'You keep it like that and maybe she'll miss me more or whatever."