There's a new Captain America, Sam Wilson, and in one of his first missions as the icon, he already has to step up big time to avert disaster.
In a new story featuring a crossover between Spider-Man, the Inhumans and Cap that will hit shelves beginning in March, Wilson is called on to help Queen Medusa and Spidey against "hideously deformed monsters," who threaten to destroy the Inhumans home of New Attilan.
The pictures are beyond amazing and can only be found on ABC in a crossover only the likes of Marvel can bring.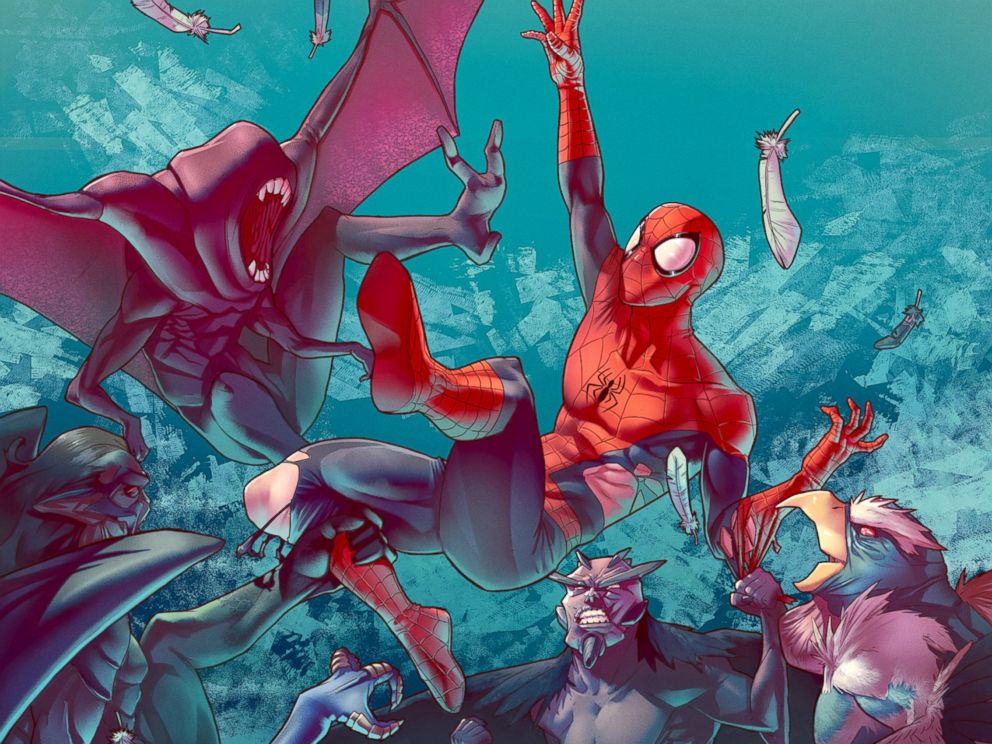 ABC News caught up with the special's writer Jeff Loveness, who also is a writer for "Jimmy Kimmel Live!" to talk about this start-studded team-up.
"I truly feel lucky. It's not often you get to write something you've always wanted to write," Loveness told ABC News. It's a 4-year-old's dream to write Spider-Man. I actually get to do it. I cannot complain about anything for the rest of my life."
Loveness has written big stories for Marvel prior, including "Death of Wolverine: Life After Logan #1," but this is his first multi-issue crossover. He said with all the characters and storylines being in a state of flux and Marvel taking such a fresh take on icons like Captain America, it's an honor to tackle a challenge like this.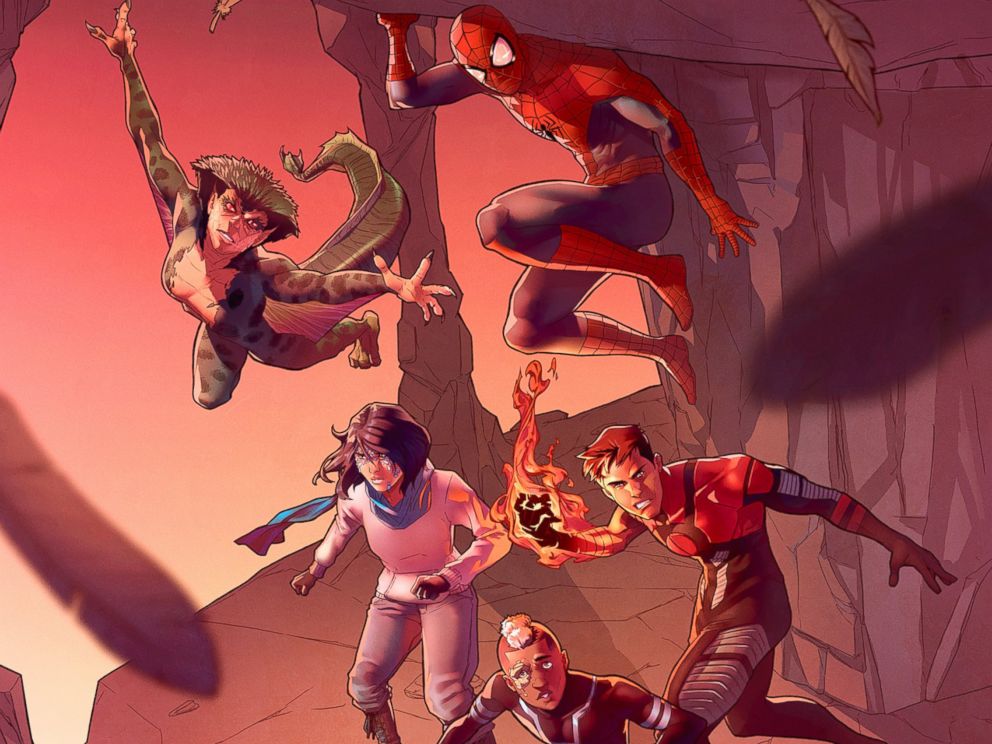 "I feel very lucky, because we are catching these characters all at interesting points in their tenure," he added. "There's this new Captain America, who is more than up for the job, but at the same time, there's a huge amount of pressure to live up to the icon that proceeded him. There is always going to be this thought in the bakc of his head, not to mess up ... The Inhumans, especially now that the movie is coming out in 2018, they have always been around, but almost like supporting characters to the Fantastic Four. It's really cool to see them come into their own."
The Inhumans are a group, whose home world was destroyed, that now they live on Earth. They are powerful, but still need the help of other heroes like Spidey and Cap.
"The Inhumans aren't used to asking for help," Loveness said. "Then Spider-Man, he's Spider-Man. He is the greatest Marvel character of all-time. I try to write him as your best friend, because in many ways, if you are growing up and reading Spider-Man, you have this deep personal connection to him ... you very much read him through your own voice. It's been my favorite part so far, to jump into Peter's voice."
Loveness added that since he's been reading these characters since he was 4, it's incredibly gratifying to be bringing them to life now on the Marvel team!
The crossover happens in three separate one-shot stories -- "Amazing Spider-Man Special #1" out March 11, then "Inhumans Special #1," out on April 1, and finally the "All-New Captain America Special #1," out May 6.