Some tearful, others triumphant, a slew of stars staged comebacks at Sunday night's BET awards.
The most over-the-top came from Chris Brown, the 21-year-old R&B singer who has laid low since pleading guilty to felony assault for beating and bruising Rihanna, his pop superstar ex-girlfriend, in February 2009.
Brown took the stage at the BET awards to perform a multi-song tribute to his late idol, Michael Jackson. He "oo!"-ed and moonwalked his way through "Billie Jean" without missing a beat. But when it came time to sing "Man in the Mirror," Brown broke down. Tears choked his voice and twisted his face. He stumbled across the stage before regaining composure, belting out the chorus while thumping his chest.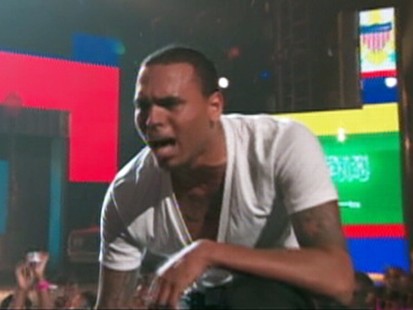 Afterwards, Brown returned to the stage to say sorry. His apology seemed directed more towards his past indiscretions than his performance.
"I let you all down before, but I won't do it again," he said. "I promise you."
While it remains to be seen if Brown's performance can revive his career, which all but screeched to a halt following his guilty plea last year in connection with the Rihanna case, the night's other comeback kids kicked off new chapters in theirs.
Kanye West opened the show in his first TV appearance since stealing the mic from Taylor Swift at the 2009 MTV Video Music Awards. Clad in a red suit adorned with a larger-than-life gold chain and standing atop an erupting volcano, he banged out his latest single, "Power," with signature gusto.
Rapper T.I. received raucous applause for "Yeah Ya Know," his first TV performance since being released from jail in December after serving seven months on weapons charges.
El DeBarge, the '80s star who's been out of the public eye since the early '90s, crooned the title track off his first album in 16 years, "Second Chance." The 49-year-old singer also performed the song that made him famous, "Rhythm of the Night."
Queen Latifah, Prince Reminds Fans of Their Prowess
Queen Latifah reminded fans what made her a star before the blockbuster movies and Cover Girl ad campaigns -- rap. She rhymed about hip-hop royalty, calling out herself and Prince, the receipient of BET's lifetime achievement award.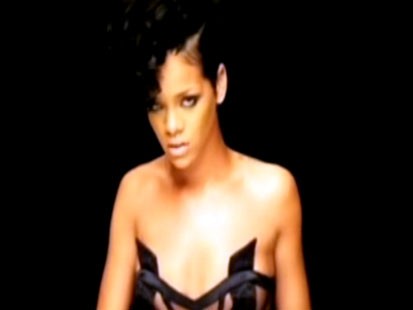 Despite the fact that he was wearing a billowing top with his own image on it, Prince, 52, accepted the award with humility and soft-spoken words of thanks.
"I'm just so thankful to be a part of this world of music," he said. "Thanks for a wonderful night. I'll never forget it as long as I live."