I've developed a theory. Maybe I am just overly paranoid, but there seems to be some kind of curse associated with starring in a Lifetime movie. The pattern is: be in a Lifetime movie and then things go down the tubes.
Take, for example, former "American Idol" Fantasia Barrino. I knew that her Lifetime flick "The Fantasia Barrino Story," in which she starred as … um … herself, would be a stinker, but are you aware of what's become of her life since then? She's broke, her $1.3 million mansion is allegedly in foreclosure, she's dating a married man who works at T-Mobile, and she's supposedly starring in an unscripted VH-1 reality show with Rudy from "The Cosby Show." This is very, very bad, people. I'm starting to think this Lifetime curse is legit. [Celeb***hy]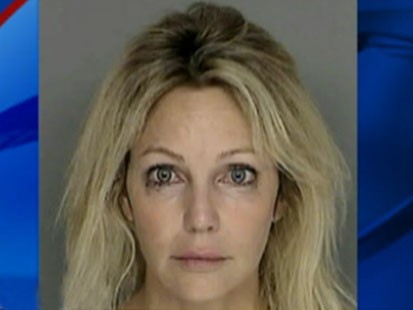 Below, seven more stars who have fallen prey to the Lifetime curse.
Click here for more from TheFrisky.com
Lee Ann Rimes and Eddie Cibrian didn't know they would become the most hated homewreckers in America when they signed on to star in "Northern Lights." The two started their secret affair on location in Canada and now both of them are getting divorced.
Tori Spelling and Dean McDermott also met on the set of a Lifetime movie, "Mind Over Murder." That stink bomb aired in 2005. Immediately afterward, Tori left her husband for Dean and then her father died. Creepy! Click here for more from TheFrisky.com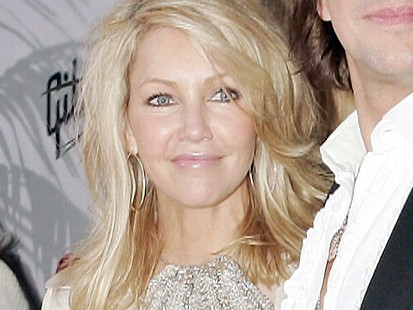 In 2004, Denise Richards starred in "I Do (But I Don't)." Soon after, hubby Charlie Sheen left her for another woman, and then she turned around and stole Heather Locklear's man. "I Do (But I Don't)" want to know if things can get any worse for her.
Heather Locklear learned nothing from watching Denise Richards fall after her Lifetime moment. Heather signed on to star in "Angels Fall." Then Denise Richards swooped in and stole her husband, Richie Sambora. Plus, she got a DUI, and then was shipped off to rehab. Yes, angels certainly do fall.
Jane Seymour starred in "Heart of a Stranger." Then her mother died, and then her Malibu home was threatened by a wildfire.
Let this be a warning to all celebs considering starring in a Lifetime original movie. It can't just be a coincidence, right? What do you think? Click here for more from TheFrisky.com