Amy Purdy was already an inspiration to both women and men everywhere way before she was on "Dancing With the Stars."
But the award-winning Paralympian said being on the show made people more aware of what she has accomplished and championed.
One thing that has changed since she made it to the finals of "DWTS" is she is back to embracing her womanhood again. The world-renowned snowboarder admits that side of her had lost its prominence until just recently.
READ: Read: 'Dancing With the Stars' Amy Purdy Says 'Only True Disability Is in Our Minds'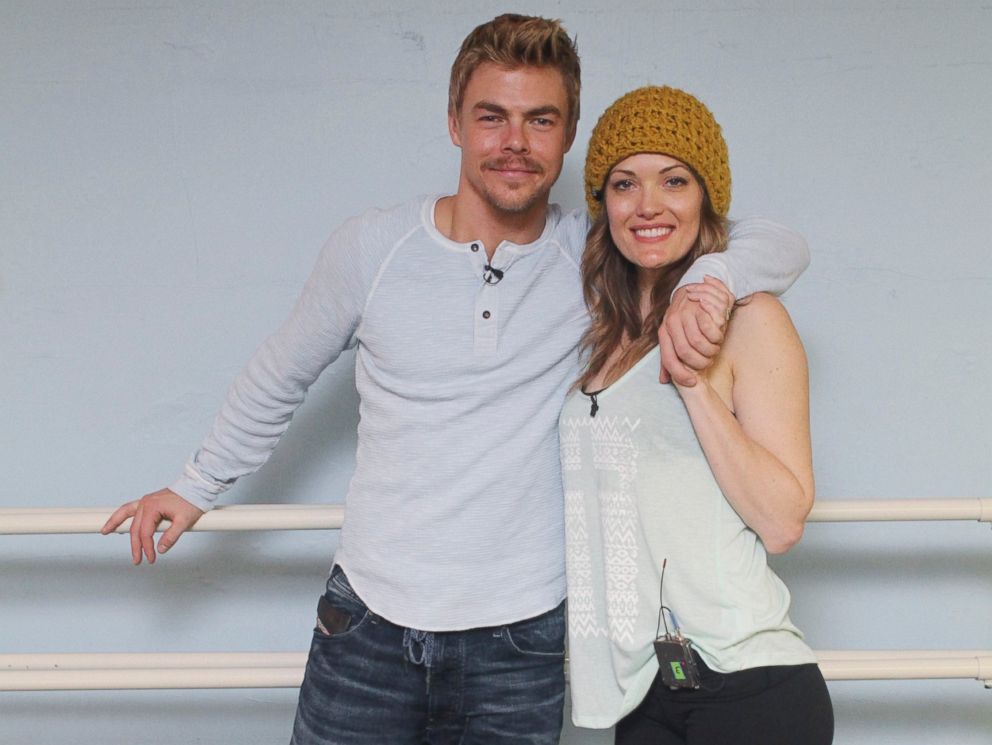 "Just dancing in general, but also working with Derek [Hough, her pro partner] really helped me connect with this more feminine side of myself," she told ABC News. "It's kind of interesting. I got in touch with this feminine part of myself and it seems this next chapter of my life is really focused around women empowerment, I'm just really grateful to be in the position i am right now."

This "next chapter" for Purdy includes a speaking tour starting next month with the one and only Oprah Winfrey and speaking at the ESPN Women+Sports Summit coming up in October, which includes some of the "best athletes in the world," Purdy says.
"I'm an athlete yes, but I'm also a woman," she explained. "I'm someone who kind of in a way lost touch with that part of myself after I lost my legs, because there are certain feminine traits you lose when you have prosthetic legs. Your toes don't point the way that you want them to and I think I'm able to find that part of myself again through 'Dancing with the Stars' and now working with all these incredible and powerful women."
Purdy, 34, lost both of her legs at 19 to meningitis and went on to become a world champion in adaptive snowboarding and competed at the recent Paralympics for Team USA.
Since doing the show, not only has Purdy's confidence and femininity been strengthened, she said the way people approach her or react to her on the street has completely changed, too.
"I forget how many people watched the show and were affected by what I did, and what we did, it's a beautiful thing," she said. "To be able to walk down the street and have people stop you, not just because they recognize you, but because you somehow personally touched them, it's amazing ... in the past, if you saw a girl with prosthetic legs walking down the street, you can imagine people would kind of look and not know what to say, or maybe they are fascinated, or maybe they feel bad for you.
"But now when I walk down the street wearing a skirt, those lines have been blurred, barriers have been knocked down, people come right up to me and they say 'I loved you on the show, your legs are amazing.'"
The stories Purdy gets from fans are incredible.
"[They say] 'Because of you, I joined the gym or because of you, I lost 50 pounds,'" she said.
She continued, "It's pretty cool to see how it brought not just the awareness of our differences, but the respect for them. They look at me for what I'm capable of instead of going 'That girl has prosthetic legs.'"