Details of 'Bachelor' Juan Pablo and Nikki's 'First Real One-on-One Date'
America's most scrutinized couple finally has a romantic dinner together.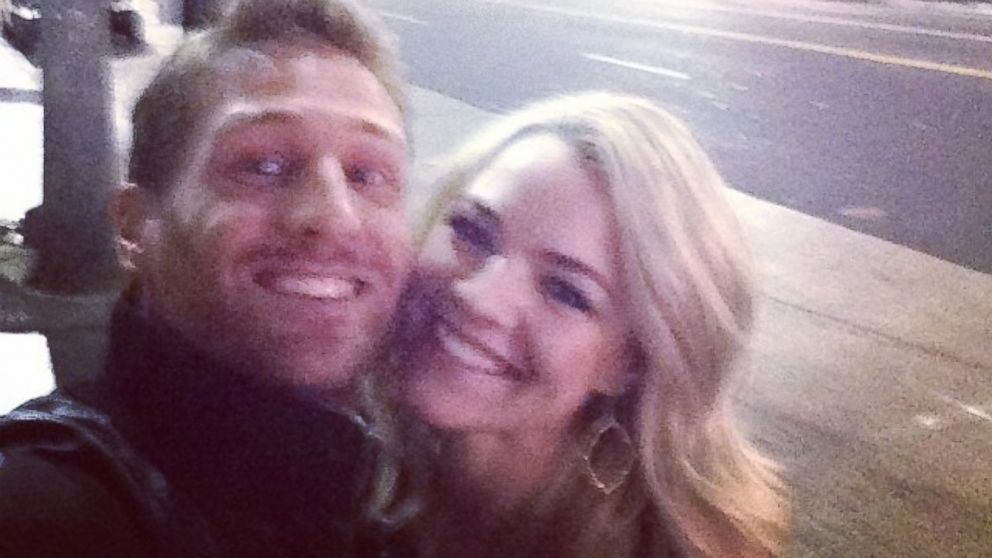 March 13, 2014 -- They're making it work!
After their hotly-debated appearance on "After the Final Rose," former "Bachelor" star Juan Pablo Galavis took Nikki Ferrell to his adopted hometown of Miami, where they enjoyed a late dinner.
"On our first REAL one on one date," Ferrell wrote, along with this photo. "So good."
At Budare Bistro, a Venezuelan restaurant, the couple enjoyed pepito (meat with sauces, cheese and potato sticks), cachapas (corn pancakes topped with cheese) and tequenos (cheese-filled breadsticks).
'Bachelor' Juan Pablo Finally Breaks His Silence
"They had a great time," said an onlooker, who added that they stayed low-key during their visit.
The restaurant choice is especially notable because Galavis, a single father, is Venezuelan. And not only is Ferrell getting a crash course in Venezuelan cuisine, she's also getting to know his family better too.
Just a few days ago, his sister, tweeted at her, "Can't wait to see you."
Ferrell wrote back, "See you all so soon!!"
Chris Harrison On the 'Bachelor' Finale: 'More Juan Pablo Spoke, the Worse He Looked'
It's been a rough two days for the couple, who refused to divulge any details of their relationship on "After the Final Rose." And though Ferrell was quick to say how in love with Galavis she was, he only reciprocated through a YouTube video released after his "Bachelor" season ended.
"LOVE how @Nikki_Ferrell and I made UP tweets that we WANT to say and we LAUGH at them cause we DON'T write them because we are PRIVATE. jaja" he tweeted earlier Thursday morning.