— -- Eric Clapton revealed a bit of disconcerting news about his health during an interview Tuesday on the U.K.'s BBC Radio 2, telling interviewer Steve Wright that he's "going deaf."
The guitar legend explained that he has tinnitus, an affliction that causes constant ringing in the ears and is often caused by loud noise, like amplified rock music. The Who's Pete Townshend also struggles with tinnitus.
In addition to his hearing-loss issues, Clapton, 72, alluded to nerve damage that has at times hampered his ability to play guitar, noting, "My hands just about work."
He went on, "I'm still going to work. [I'm] doing a few gigs. I'm going to do a show at [London's] Hyde Park in July. The only thing I'm concerned with now is being in my 70s and being able to be proficient."
Clapton also chatted about his new documentary, "Eric Clapton: Life in 12 Bars," which gets its U.S. television premiere on Showtime on Feb. 10.
The film offers an intimate profile of his life, including his traumatic childhood, his rise to rock stardom, his struggles with drug and alcohol abuse and the tragic 1991 death of his young son Connor.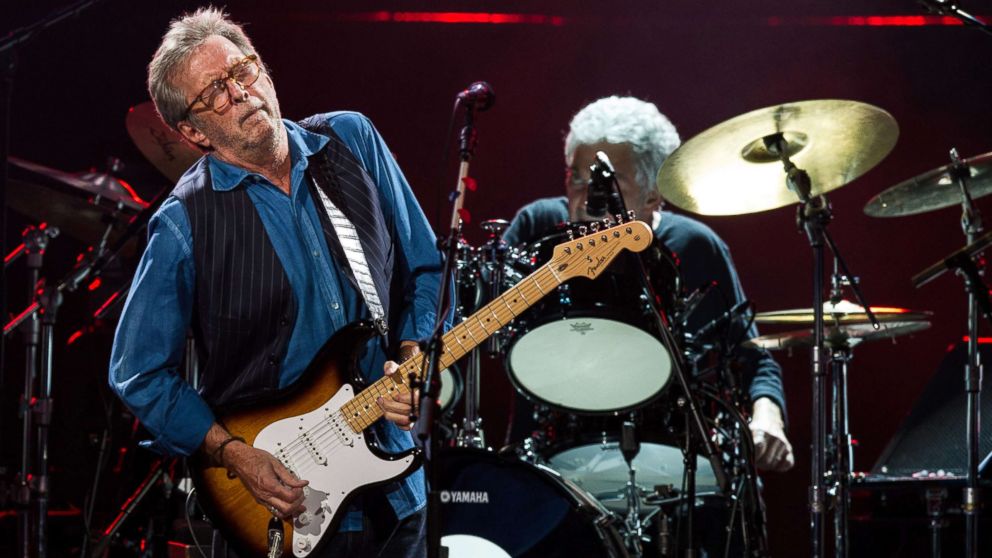 Clapton said of the film, "It's very difficult for me to sit through because it goes on so long about the difficult part of my life, [but] I think it's important for people to see that there's a happy ending. It's like a redemption concept. If you're gonna…see it, be prepared for a heavy ride."
Clapton's Hyde Park performance is scheduled for July 8, and also will feature Santana, Steve Winwood and Gary Clark Jr. It's the only confirmed show on his 2018 schedule.