Food Network Star Sunny Anderson Opens Up About Ulcerative Colitis
The chef shares the real reason why her cookbooks mostly feature meat recipes.
October 24, 2014, 10:32 AM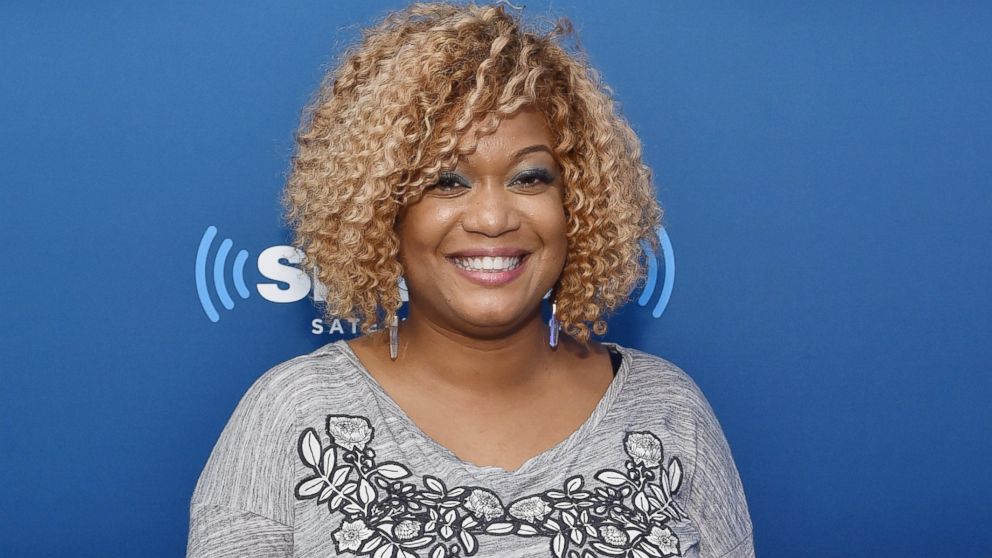 — -- There's a reason why Sunny Anderson isn't keen on eating vegetables -- and it has nothing to do with personal taste.
The Food Network star revealed that for the past 20 years, she's suffered from ulcerative colitis -- a chronic disease that affects the large intestine and doesn't allow her body to absorb nutrients as it should. Unfortunately, greens, along with vegetable and fruit skins, can trigger flare-ups.
"I can't just have a big salad because my body doesn't break it down," she explained to ABC News. "If you get my cookbook, there are only four vegetable recipes. Everything else is meat and potatoes!"
Anderson, 39, has since teamed up with the the Crohn's & Colitis Foundation of America to raise awareness of the disease and develop recipes (available on getyourfullcourse.com) to help others who have it. For the chef, her diagnosis came at age 19, after suffering from cramps "worse than that time of the month" and bloody stools for a month.
"I was thinking it was stress or the food [I'd been eating in Korea]... but luckily my dad is a doctor and I felt comfortable talking to him," she said.
"Sometimes people think it's something they ate or stress," she added, "I can't tell you how many times I cried. Thank goodness who was a doctor and we were raised in an open family, but going through a battery of tests was really, really tough."
Now, she's encouraging others who have noticed symptoms to see their doctors, though she admitted discussing stools and other symptoms can be "embarrassing." Still, a colitis diagnosis doesn't necessarily mean those who have the disease need to change their diets completely -- they just need to be more mindful of what they're eating.
"A wedge salad is one of my favorites. Argula is one of my favorites. Sometimes, you know what you're doing to yourself and you pay for it," she said. "But it's important to know what it is, and what the symptoms are."