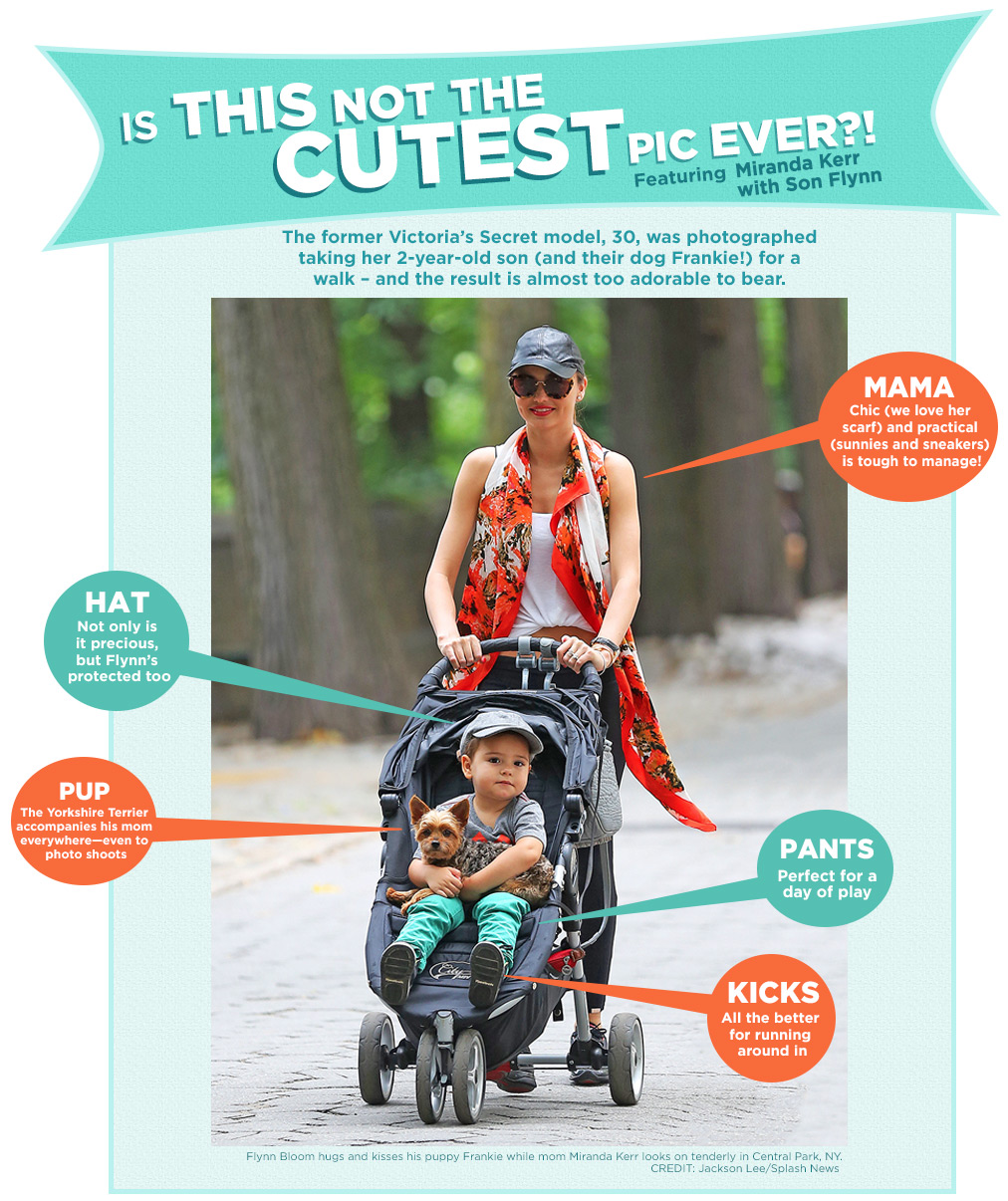 Reported by: Lesley Messer | Designed by: Greg Atria
Miranda Kerr, her son Flynn and a Yorkie: Just when you thought you'd seen every cute photo that the Internet had to
offer, ABC News found this one – and it features the ultimate trifecta. While visiting New York City, the former Victoria's
Secret model took her son with Orlando Bloom for a walk, and they brought along the family dog for the ride. While
Flynn cuddled with the pup, Kerr was all smiles as she pushed him through Central Park in Manhattan, at one point,
even stopping to buy the little boy a popsicle.