Outside of Manhattan's iconic Ziegfeld Theater, reporters crowded the red carpet for the New York premiere of "The Bounty Hunter," starring Jennifer Aniston and Gerard Butler. Amid honking cabs, throngs of tourists, and clamoring cameramen who have been following the Aniston-Butler "show-mance," the movie's stars had to literally run the gauntlet on a red carpet almost as long as a city block.
During this rush-hour frenzy, Aniston stopped traffic in a Grecian-inspired nude-colored dress. Butler wasn't too shabby in a navy suit and tie. More importantly, and according to their co-stars, the dish on these two is that they're not only beautiful people but also expert stuntmen.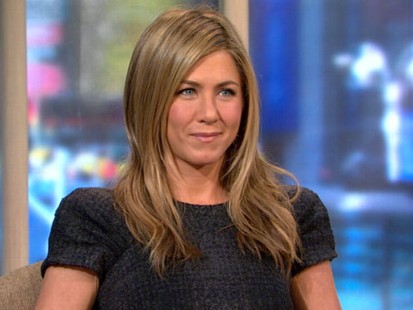 In the movie,
Aniston
plays a reporter for the New York Daily News who's skipped a hearing in order to chase a story. Her bounty hunter ex-husband, played by Butler, is assigned to track her down.
Action sequences and flirty banter abound on location in New York and Atlantic City.
"Gerard, as you can probably see, is one of the funniest people you'll ever meet," said Cathy Moriarty, who plays Irene, Butler's unforgiving Atlantic City bookie. " I worked with great people, a great crew, a great cast, and I'm just so proud to be a part of it."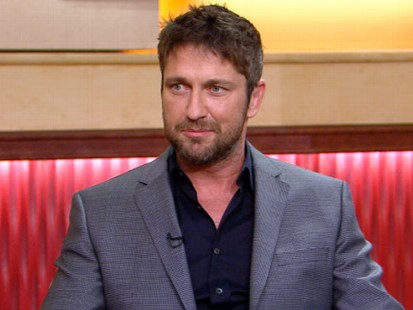 Actor Adam Rose, who plays Jimmy in the movie said, "Gerry….was a great guy when I met him [and like Butler] I did all of my own stunts."
Butler was effusive about his stunt work. "I love [it]," he told ABCNews.com. "It keeps the adrenaline going, and for me, when I watch a movie, I love the action part of that…I know when I watch the action part, what it feels like…So it's great 'cause you start off doing a stunt and you go, 'Am I going to die?... Is it just going to be bad or is it going to be great?' …I like that feeling."
He said that even though Hollywood has stuntmen at the ready, not doing his own stunts "wouldn't be as fun."
Butler also spoke volumes of his co-star, Aniston, who did her own stunts, sometimes in heels. "Besides me, Jen actually does have the best legs in Hollywood," Butler said.
As a colleague, Butler described Aniston as "vivacious."
"She's just so alive inside and that really shows through," Butler said.
After of the stars left the red carpet for the screening of the movie, and the flash of the paparazzi's cameras stopped, reporters were handed the toy handcuffs that Butler dangles over Aniston in the film's advertisements. "I wish I had these when Butler was here," one female reporter laughed.
Will gimmicks and glamor lead to success at the box office? "The Bounty Hunter" opens nationwide today.