They come in batches too big for most cars, in groups great enough to attract gawkers. The Gosselins, the Duggars, the Hayes, and more: one set of scampering feet after another, these two-digit clans of cute kids and harried parents have trampled over the television landscape.
Why? What's behind pop culture's current fascination with large families?
While the full house has been a force in pop culture for decades, from "The Sound of Music" to "The Brady Bunch," there's something different about the current phenomenon. Among today's crop of clans, there's no Utopian ideal. Instead, there's a sense of disbelief that draws viewers into shows like "19 Kids and Counting," about the ever-expanding Duggar crew, "Table for 12," about the Hayes' three sets of multiples, "9 by Design," about a hip husband-and-wife design team towing seven kids, and the now-defunct "Jon & Kate Plus 8," about the gone-from-grace Gosselin gang: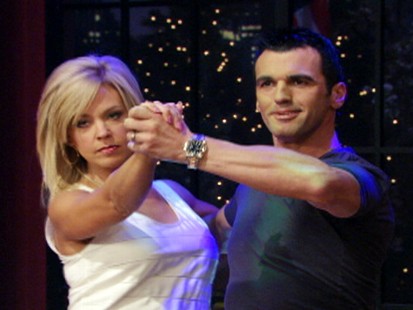 "How do they
do
it? Can they really keep it together?"
According to the Census Bureau, the average size of the American family reached an all-time low of 3.13 persons in 2003. That figure hasn't fallen further, but it still puts households crammed with siblings on the extreme end. Such families seem even more outrageous when multiples -- like the Gosselin sextuplets or "Octomom" Nadya Suleman's octuplets -- play a part.
"There is a fascination with 'multiples' that we've always had in American culture," said Kathy Newman, associate professor of English at Carnegie Mellon University. "Nineteenth-century authors like Poe and Twain used twins in their fiction; in the 1950s we were entertained by stories of the Bobsey twins, and later, Patty Duke playing the genetically-impossible 'identical twin cousins' on 'The Patty Duke Show.' There is almost a circus-like element to this fascination; multiples are mysterious, freaks of nature."