'The Hills' Stars Are All Settled Down! Where They Are Now
Whitney Port is engaged, and she's not the only one with big news!
November 24, 2013, 7:13 AM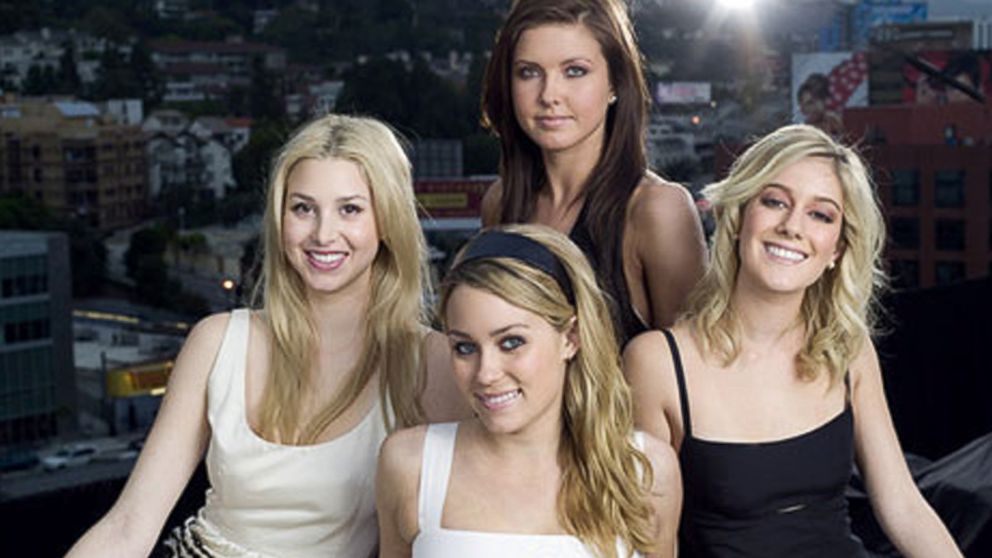 Nov. 24, 2013 -- intro: Fans met the cast of "The Hills" when they were young, up-and-coming professionals trying to make their way in Los Angeles. At the start of the show, Lauren Conrad was living with Heidi Montag, and the two hit the town regularly with new pal Audrina Patridge. When she wasn't with her new L.A. crew, Conrad was often featured hard at work with Whitney Port and, in later seasons, gossiping with her best friend from high school, Lo Bosworth. (Another regular, beginning in 2009? Kristin Cavallari, Conrad's nemesis from their days at Laguna Beach High School.) But times have changed. Now, the cast is all grown up, with many of the stars flaunting engagement rings. Click to catch up with the former MTV reality stars.
quicklist: 1title: Lauren Conradtext: After exiting "The Hills" in the show's fifth season, Conrad turned her attention to fashion (her third line is called Paper Crown). She's also a published author and lifestyle guru, with a popular blog. In October, Conrad got engaged to her longtime boyfriend, William Tell. "I am beyond thrilled!" she wrote on her blog.media: 20970095
quicklist: 2title: Heidi Montagtext: Heidi Montag and her onscreen love, Spencer Pratt, did reality TV together after "The Hills," but the reality starlet became most well-known for her numerous plastic surgeries. In 2009, she had at least10 procedures in a single day. Earlier this month, she revealed that she had her breasts reduced from an F cup to a C cup.media: 20970202
quicklist: 3title: Audrina Patridgetext: After "The Hills," Patridge had a short-lived reality series of her own on VH1, and then began to pursue big-screen roles. Now hosting "1st Look" for NBC, Patridge recently said that she found "the love of her life" in Australian BMX rider Corey Bohan. "There's so much pressure from the media and other people, so we try not to tell everyone our business," she told Us Weekly, though she did say the two have discussed marriage. "It will be up to us."media: 20970311
quicklist: 4title: Whitney Porttext: Port's spin-off reality series, "The City," may not have been as successful as "The Hills," but it did lead her to true love. Earlier this month, the author of "True Whit: Designing a Life of Style, Beauty and Fun," got engaged to Tim Rosenman, who was a producer on her MTV show. "I was very surprised!" Port told Us Weekly of her engagement. "We were in Australia. I was working out there and brought him along because he'd never been, and he decided to do it out there!"media:20970489
quicklist: 5title: Kristin Cavallaritext: The series' resident bad girl was one of the first to really settle down. Now living in Chicago with her husband, NFL quarterback Jay Cutler, and their son Camden, the shoe designer is expecting her second child. "Of course, I want a little girl. I think it would be a ton of fun, but a boy would be great too," Cavallari told ABC News. "Then Camden would have a little buddy, and I'd still be the girl of the house!" media: 20970146
quicklist: 6title: Lo Bosworthtext: Like Conrad, Bosworth has her own lifestyle website, The Lo Down, where she blogs about "food, fashion, beauty and health." She also has a party supply company, Revelry House. "I love all elements of hosting, from cooking to floral design. I can get lost for hours in the NYC flower district," she wrote on the company's site. "Creatively combining whatever is in my fridge gives me a sense of accomplishment and sharing these tidbits with my social media followers brings me great joy." media: 20970044